The digital nomad lifestyle is becoming more and more appealing by the day for young people who are tired of the daily grind, and what they perceive as the monotony of day-to-day life in "regular" human society.
To combat these feelings, countless thousands of people have begun living this lifestyle in recent years, bucking the typical trend of waiting until retirement to live as freely and openly as possible while traveling the countryside.
Recently, one 20-year-old TikTok influencer and digital nomad named Abigail Martin was profiled by Upworthy, for a story describing how she has been able to stay safe and stay healthy while living life on the road as a young woman.
On her page, Martin shows how anyone can join her by following her simple, tried-and-true lifestyle tips.
She originally got started on her journey by watching videos online during her high school days, when she decided that the "rat race" was not for her.
Abigail Describes How She Became a Digital Nomad
It all started with an unstoppable work ethic that included working four jobs to save up $18,000 to purchase a 2017 Ford Transit with 54,000 miles on it.
Martin then forked over an extra $10,000 to install a bed, kitchen and electrical features.
"In the morning, I would work at a coffee shop from 6 a.m. to noon, then I would walk across the street to a boutique from noon to 6 p.m," she told The New York Times.
"Then I'd go waitress at a restaurant from 6 p.m. until closing. On off-days, I was running my own photography business."
She purchased a van right as the COVID lockdowns began, using her TikTok page to engage with what has become a following of over 700,000 people.
Her videos now have 18.3 million likes.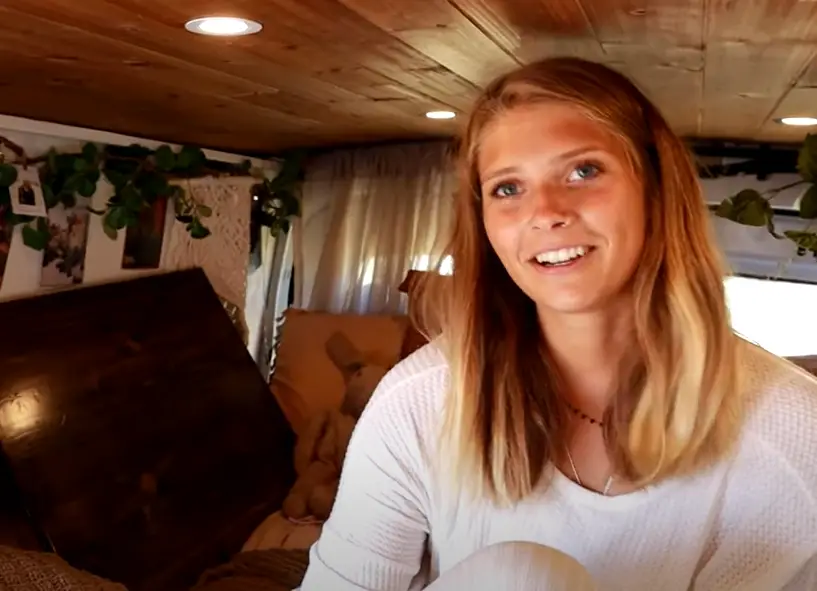 She says she showers using a "sink nozzle" while standing on the side of her van using eco-friendly shampoo.
Doing it in nature is "really, really refreshing," she described in a recent video.
She makes money by continuing to run her photography business, driving to gigs and serving her customers before sending photos.
"Second, I make money from the creator fund and brand deals," she added.
She also works a seasonal summer job for two and a half months each year, which she saves up for future travels.
Food-wise, she eats simple things like "bread, cream cheese and jam" for breakfast to save money while also getting lots of calorie-rich food in her system.
For safety, Abigail says she uses a SimpliSafe home security system that helps to notify her of any unusual activity.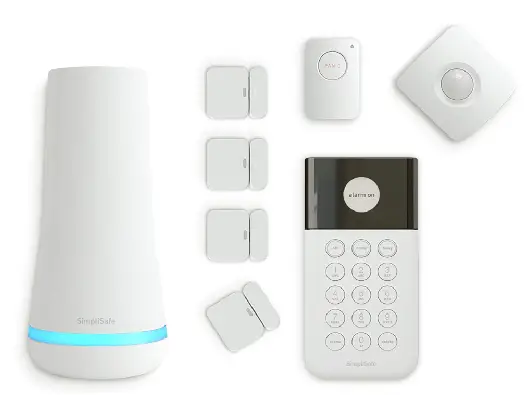 These systems can be found online and used for homes or vans alike.
She also said that she does her best to avoid driving at night and always follows her instincts. She arrives to campsites early, and if she finds one she doesn't like, she avoids it and leaves as soon as possible.
Her biggest message to the world is simple: No one cares how you're living your life, they are too wrapped up in their own problems to care, so be sure to live a life that is true to you no matter what. 
Abigail continues to love her life on the road, while taking her followers along for the ride.
Recently, she was profiled by YouTube commentator Anton Maroun, in a video that can be seen below.
If you've been thinking about taking leap and pursuing the #VanLife yourself, this video is a must-watch.
Thank you for reading and best of luck in your own pursuit of happiness and life on the road if that's your thing!
------------------------------------------------------------
----------------------------------------------------------------------------------------------------
---
---
---