As the sun sets on the horizon, a unique cultural movement is illuminating the nightlife scene across the United States. Enter the era of 'Sober Bars' – a rising trend that's redefining social drinking experiences for millions of Americans seeking to unwind without the intoxicating effects of alcohol.
These alcohol-free havens have been quietly popping up in cities and towns nationwide, providing a safe, inclusive, and vibrant space for patrons to socialize, connect, and celebrate life without the haze of alcohol.
The prevalence of sober living communities, mindfulness practices, and a growing consciousness about the consequences of excessive alcohol consumption have contributed to the rise of sober bars. Today, a significant portion of the population is embracing healthier lifestyles and seeking enjoyable alternatives to the traditional bar scene.
Sober bars not only cater to those in recovery or avoiding alcohol for personal reasons but also offer a space where anyone can gather and revel in a lively atmosphere free from alcohol's influence.
Kava Bars are also a rising trend among 'Sober Bars,' offering a natural, alcohol-free way to unwind. These inviting spaces provide a tranquil atmosphere, encouraging genuine connections and conversations.
Kava, an herbal drink known for its relaxing effects, fosters a sense of well-being without intoxication. With events and workshops, Kava Bars create a thriving community of like-minded individuals seeking a refreshing social experience.
So, has your state embraced the sober bar movement yet? Let's find out as we explore the most happening, alcohol-free hangouts where friendship, fun, and unforgettable memories await – no alcohol required!
Arizona
Choice & Co. in Tuscon claim to be the bubble experts! Celebrations without alcohol means better bubbles. Led by James Beard Award Winner Jennifer English, Choice & Co assembled the world's leading experts on hospitality to offer their expertise on creating joyful, fun, lively experiences that include adult beverages (without alcohol). Their carefully curated marketplace makes it easy to discover irresistible non-alcoholic and alcohol-free options that not only taste irresistible but align with wellness goals.
Kavasutra in Pheonix and Tempe
Arkansas
American Shaman Kava Bar, Fayetteville
California
Behave in Sacramento believes you don't need alcohol to have a good time and that sophisticated adults deserve something sexy to sip on.
FloraLuna Apothecary in Petaluma offers an alcohol-free cocktail lounge and are dealers in botanical elixirs, alcohol-free spirits and modifiers.
Ocean Beach Cafe located in San Francisco, California is a non-alcoholic café, bar, bottle shop, and private event space. Ocean Beach Cafe is a community-driven hub for nature lovers and non-alcoholic enthusiasts.
Soft Spirits in located in Los Angeles and offers a curated selection of premium, nonalcoholic beverage options all under one roof.
Melomelo in San Francisco.
Kava Kulture, Los Angeles
Colorado
Take Flight Bottle Shop is another online alcohol-free bottle shop that offers pop-up event in Colorado Springs.
Kavasutra in Denver, Lake Wood, Fort Collins
Florida
Roots Miami Kava is a kava bar in Miami that's open seven days a week. It has a good atmosphere and is popular with the locals. The food and drinks are also good, as is the music.
Insomnia, Temple Terrace elevates the kava experience with a menu of beautiful mixed drinks, teas and coffees available at the bar as well as a range of products available to take home to enjoy. Their beautiful location is a great place to relax and chat with the staff about some of the unique items they carry.
Rooted Reef, Fort Pierce
Kava Culture, Tampa
Georgia
The Sober Social in Atlanta. It is the "Cheers" of drink lounges. The Sober Social specializes in exotic nonalcoholic beverages in a chic Moroccan environment.
The Zero Co in Atlanta. They don't do cash or alcohol.
Zilch Zero-Proof Market & Bar located in Atlanta, Zilch offers Events, Private Events, Merch, Pop-ups and more!
Hawaii
Oahu Kava Bar, Honolulu – You can find Kava at corner stores and grocery stores all over the islands, but if you're looking for something a bit more fun try Oahu Kava Bar where you can also play some pool or video games.
Illinois
Juice House, Chicago
Indiana
Generation NA in Lafeyette.
Kentucky
Cave Valley Kava (Kava Cart), Louisville
Louisiana
Dreamhouse Lounge in New Orleans, a premier Mental and Spiritual Wellness Lounge. They provide an elevated social experience for those on their wellness journey. Their offerings include mental and spiritual development, oxygen therapy, conscious cocktails, coffee and tea, small bites, and a workspace.
Michigan
Berkley Coffee & Oak Park Dry is a roasting shop, non-alcoholic bar, offering light food, retail gear & bottles, and events in Oak Park.
Rooted Socialite Kava Bar, Lansing
Minnesota
Marigold is an AF Bottle shop in Minneapolis, Offering a zero-proof bottle shop, home wares, accessories, skin & hair care, products, and salon services makes this spot your one stop-shop for beauty and wellness.
Missouri
Kickin' it with Kava, St Charles
Montana
Kava Roots, Billings
Nevada
Drycraft Drinks is moving from San Diego to Las Vegas! Make sure to jump on their email list to get notified for updates. Drycraft Drinks is your one-stop shop for all things non-alcoholic, with a well-curated online store featuring the best products on the market, great recipes and reviews, and pop-up locations.
New Mexico
Pureland Kava and Tea Bar Albuquerque
New York
Minus Moonshine located in Brooklyn offers dry drinks and potions. This shop is run by two lifelong best friends who wanted to create a welcoming space to shop for nonalcoholic beverages where everyone feels comfortable to be themselves.
North Carolina
Wana Navu Kava Bar Fayetteville
Ohio
Sacred Waters Kava Bar (Botanical Sales Moratorium)in Lakewood,
Oregon
Bula Kava House, Portland
Pennsylvania
The Volstead in Philadelphia offers vegan plates and zero-proof libations.
The Harbor Sober Bar in Shippensburg is a "Cheers without Beers" kind of establishment, where everybody knows your name. The people at the Harbor's sober bar are welcoming and accepting and you'll feel like family in no time. The Harbor is a place where people can shoot pool, play games, sip coffee, and enjoy one another's company. Not all who come are in recovery but all who come supports recovery and a safe drug & alcohol-free environment.
The Open Road in Pittsburgh
Swizzle and Straw alcohol-free bottle shop in Philadelphia
South Carolina
The Kava Konnection, Greeneville
Tennessee
Noble Kava Ethnobotanical Tea Bar, Knoxville
Texas
Sans Bar in Austin was the first non-alcoholic bar in the United States. They encourage guests to come for connection and zero-proof cocktails and stay for the community.
SQUARERÜT, Austin
Utah
Curiosity Zero-Proof Bottle Shop + Bar is Salt Lake City's first zero-proof bar.
WB's Bottle Shop in Ogden
Vermont
Railyard Apothecary, Burlington
Virginia
Ceremony Dry Bottle Shop in Richmond
Umbrella Dry Drinks in Alexandria, is a pop-up nonalcoholic bottle shop & tasting room
Point 5 in Richmond. Carrying an array of well known-national brands and sophisticated imported alcohol-free options to experiment with new and familiar flavors. Point 5 carries a variety of beverages that feel, taste, and smell just like your favorite alcoholic beverages containing less than 0.5% alcohol and are actually good for you.
Wisconsin
Inmoxicated located in Racine. They also offer delicious, original, handcrafted alcohol-free cocktails made with quality ingredients.
Wyoming
Local Nakamal – Sheridan
In conclusion, the emergence of 'Sober Bars,' with the captivating allure of Kava Bars, has undeniably transformed the social landscape across the country. These alcohol-free havens offer a breath of fresh air for those seeking an alternative to traditional bars, providing an inclusive, safe, and vibrant space to socialize, connect, and celebrate life without the influence of alcohol.
From coast to coast, the ever-growing list of 50 'Sober Bars' we've explored in this article showcases the power of community, mindfulness, and a shared desire for healthier socializing. As the movement continues to gain momentum, more states are likely to embrace this refreshing concept, providing even more opportunities for individuals to engage authentically, whether in recovery or merely opting for a sober lifestyle.
So, whether you're a teetotaler, someone looking to cut back on drinking, or simply curious about this transformative phenomenon, we encourage you to step into a Kava Bar or any 'Sober Bar' near you. Discover the joy of connecting with others while savoring all-natural, relaxing experiences that leave a lasting impression.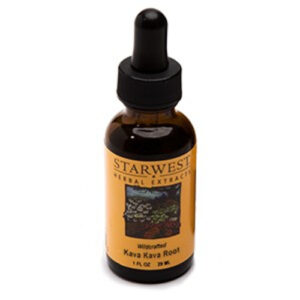 Just add Kava Kava Root to a glass of water and enjoy!
As the sun sets and the world ventures out for a night of revelry, let's raise our alcohol-free glasses to a new era of meaningful connections, where friendship, fun, and unforgettable memories take center stage – cheers to the evolving landscape of sobriety!
Recommended Reading:
------------------------------------------------------------
---