Planet Earth is a vast place teeming with wildlife in our seas, skies, and tucked away in various corners of the world, but there are plenty of beloved creatures in our ecosystems that didn't quite make it over the years.
Among them is the Tasmanian Tiger, a rare animal that was both a marsupial and a predator during its heyday roaming across Tasmania and the Australian mainland.
These animals looked more like wild dogs than tigers, but were strikingly beautiful nonetheless.
Sadly, they were said to have gone extinct in 1936, although scattered sightings of the animals have still been reported in modern times.
Over the course of the history of these sightings, numerous people have claimed to have seen the creature, also known as a Thylacine, which resembles a dog with tiger stripes.
Now, the world has finally gotten the chance to see what they look like in live action, as footage of the extinct animal has been digitized for the first time and released to the general public.
Rare Footage of Tasmanian Tiger Released by Australian Archive
Australian archivists discovered the known footage of the animal from Tasmania the Wonderful, a 1935 travel video on the island off the south coast of Australia.
The footage was released by the National Film and sound Archive of Australia (NSFA), showing Benjamin, the last known Tasmanian Tiger on Earth, walking around in captivity.
The video was taken in March 1935, just a year and a half before he passed away.
It was released on the NSFA's Twitter account, and can be viewed below.
The NFSA has released colourised footage of the last known surviving Tasmanian tiger – or Thylacine – for National Threatened Species Day. Read more about how this B&W footage has been given a new life. https://t.co/FSOARHpvWz#thylacine #tasmaniantiger #threatenedspecies pic.twitter.com/G1WOh3HdcM

— NFSA -National Film and Sound Archive of Australia (@NFSAonline) September 7, 2021
Voice-over Foretold the Tasmanian Tiger's Demise
A voice-over can be heard on the video essentially predicting the future demise of the species.
In it, the narrator calls the Tasmanian Tiger a "dangerous opponent" who is no longer able to survive in its natural habitat.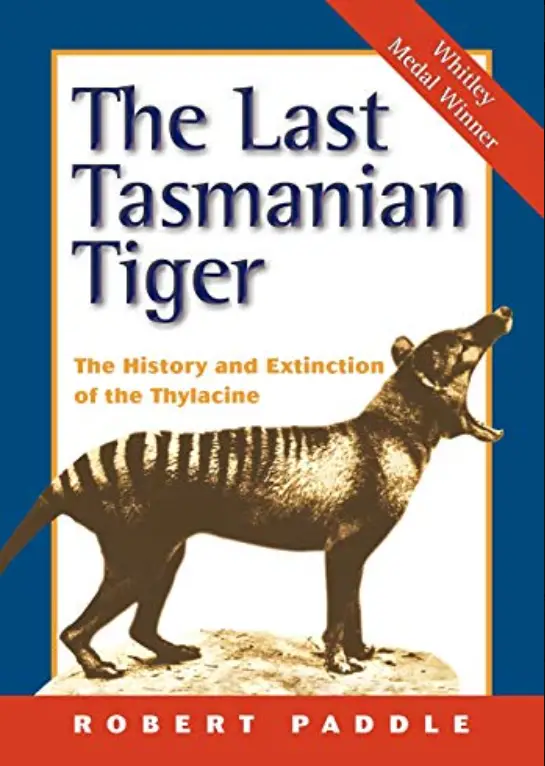 The video also confirmed that the tiger was the last of its species, and that it would go extinct soon.
The animal is classified as extinct, but CNN has reported unconfirmed sightings of it in recent years. No official sightings have bee acknowledged since 1936.
In 2002, the Australian Museum replicated the tiger's DNA, so that it could possibly be cloned and brought back at a later date, similar to the Jurassic Park movie and book series.
For now, let's enjoy the sublime footage of this majestic beast during more simplistic times, which should serve as a warning that we must do everything in our power to protect beautiful creatures like these from meeting a similar fate.
------------------------------------------------------------
----------------------------------------------------------------------------------------------------
---
---
---