A staple of modern nail salons, LED nail polish dryers promise to quickly and conveniently dry freshly painted nails in minutes. But new research reveals a dark side to these popular devices – exposure may damage DNA and cause genetic mutations, putting frequent salon customers at risk.
A team of scientists recently published a startling study showing that the radiation emitted from LED nail polish dryers can have damaging effects on human cells. After exposing lab-cultured blood cell lines to the kind of UV rays given off by these dryers, they observed an alarming increase in DNA breakages and chromosomal aberrations – changes to cell structure that are known precursors to cancer.
With every use, the LED lamps appear to harm the genetic material in cells from our bodies. And the risk only compounds over time. The researchers estimate that the average woman who frequently gets her nails done sustains UV damage equal to unprotected sun exposure at the beach. Just as incidental sun exposure raises melanoma risk, scientists now fear long-term use of these nail dryers could have serious health implications.
This concerning evidence raises important questions about the safety regulations and long-term effects of a beauty tool used routinely by millions of women across the country. In the following article, we dive into the newly released research and explore what it could mean for cancer risk and the future of nail salon safety.
New Research Reveals Serious Risks of LED Nail Polish Dryers
The concerning research coming out of UC San Diego studied three different types of human cells in the lab – adult skin, foreskin fibroblasts, and embryonic fibroblasts. When exposed to the UV light from the LED nail dryers, even for just a single 20-minute session, 20-30% of the cells died. After three consecutive daily 20-minute exposures, a shocking 65-70% of the cells perished.
Evidence of Cellular Damage
The radiation didn't just lead to widespread cell death. The remaining surviving cells showed clear signs of DNA damage – breaks in the genetic material and chromosomal aberrations. The researchers note these are known precursors to cancer development. Additionally, the radiation caused dysfunction in the cells' mitochondria, the energy producers in our cells. This mitochondrial dysfunction can cause even more mutations.
An analysis of the mutations following exposure showed patterns identical to those observed in skin cancer patients. While the study couldn't conclusively prove nail dryer use leads to increased skin cancer risk, the parallels are too striking to ignore.
Researchers Recommend Avoiding Exposure To LED Nail Polish Dryers
The lead researcher, Professor Ludmil Alexandrov, used to be an avid gel manicure fan herself. But upon seeing these alarming cellular effects, she has sworn off this purely cosmetic treatment. As she told the researchers, "Once I saw the effect of radiation emitted by the gel polish drying device on cell death and that it actually mutates cells even after just one 20-minute session, I was surprised. I found this to be very alarming, and decided to stop using it."
While further epidemiological studies are needed to quantify cancer risk over time, the existing evidence paints a scary picture. Unlike other UV treatments like dental curing tools, gel manicures have no health or medical benefit – they are purely for aesthetics. Given the availability of safer nail polish options, researchers recommend consumers heed the evidence and avoid exposure from LED nail lamps. The skin cancer risk simply isn't worth the temporary reward of a glossy manicure.
Origins of the New Research Of LED Nail Polish Dryers
The UC San Diego study is not the first to raise concerns about the popular nail salon technique. Reports have been surfacing in medical literature for years about rare cancers appearing on the hands and fingers of people who frequently get gel manicures, like beauty pageant contestants and nail technicians. One such case originally piqued Professor Alexandrov's interest – a young contestant diagnosed with an unusual skin cancer on her finger.
Alexandrov realized there was a complete lack of molecular research on how the UV rays from LED lamps actually impact living cells at a genetic level. His team aimed to fill this gap to truly understand the biological effects.
How Gel Manicures Work
The study focused specifically on the spectrum of UV light used by most nail salon UV lamps. While different from the spectrum emitted by tanning beds, this UV range between 340-395 nanometers had not been well characterized or studied until now.
Alexandrov says these devices are marketed as completely safe, with nothing to worry about. But the cellular damage tells a very different story. He hopes this research will push the FDA and other regulators to look closer at Safety claims and potential long-term risks.
So how exactly do gel manicures work and what are consumers exposing themselves to? The process uses a special type of gel nail polish cured under UV lamps. The lamps emit a spectrum of ultraviolet light that triggers chemical cross-linking in the gel polish layers. This cross-linking causes the layers to set and harden into a robust, glossy manicure that can last for several weeks without chipping or smudging.
While this durability and aesthetic appeals to many women, it comes at a cost – repeated exposure to doses of UV radiation with each salon visit. The UC San Diego study suggests the cost is far higher than previously assumed.
Repair Your DNA With Radiate 21
Radiate 21 is a supplement with a unique formula, full of 21 All Natural powerhouse antioxidants that reduce oxidation of, and repair DNA. Not only that, but our formula is put through 528 hz which is proven to repair DNA! You cannot find this at your local health food store or anywhere else online for that matter! Radiate 21 pairs ancient science with modern technology for a physical and metaphysical layer of protection against cellular and DNA damage.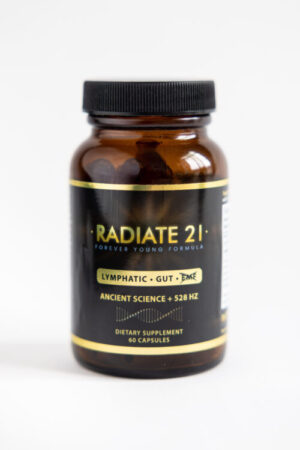 Benefits Of Red Light Therapy To Repair DNA
Unlike UV light, red and near infrared light has been shown to have beneficial effects at the cellular level. These longer wavelengths can energize cells and stimulate natural repair processes. Emerging research reveals that brief, periodic exposure to red/NIR light may protect DNA from damage and help activate the body's innate capacity to fix mutations.
LED devices emitting red/NIR wavelengths show promise for fighting the DNA destruction that builds up naturally with age. Early studies suggest these wavelengths may counteract the impact of environmental stressors and even reverse UV damage from sun exposure.
Take control of your health by harnessing the power of natural light. A few minutes periodically could stimulate regenerative cellular processes and bolster your body against the DNA damage of modern life.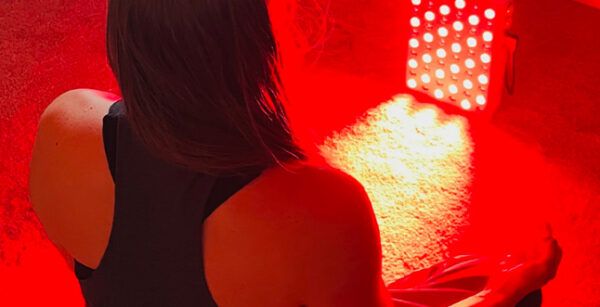 Potential Long-Term Risks Of LED Nail Dryers
The research team worries frequent exposure over months and years could lead to very real, and very serious, health consequences down the road. Since the technique has only gotten popular internationally in the last 15 years, the long-term effects have not yet had time to fully materialize.
Alexandrov believes large-scale epidemiological studies tracking cancer rates in people getting regular gel manicures are urgently needed. However, he notes that such studies will likely take at least 10 years to complete and analyze. In the meantime, consumers are left having to weigh potential risks based on concerning molecular evidence and decide if they feel comfortable continuing the practice.
Safer Alternatives Exist
For Alexandrov's graduate student and former gel manicure devotee Ludmil Alexandrov, the decision was clear. Upon seeing the cell damage first-hand under the microscope, she stopped getting gel manicures and will not be going back.
The alternatives are even more appealing given how fast trends fade. The long-lasting benefits of gel polish may not outweigh the risks for many women as new polish options offering comparable durability with less risk become available. Several brands now offer vegan gel polish kits for at-home application, helping consumers skip the UV exposure entirely.
New research will always bring new risks to light, even from products long assumed to be safe. But arming yourself with knowledge makes smart choices possible. For women seeking fashionable nails, health scientists advise considering shine over longevity and skipping UV light exposure through at-home manicure kits or regular polish.
In Conclusion:
The latest research sends a strong warning – the purported safety of gel manicures deserves far more scrutiny. While additional large-scale studies are still needed, the existing evidence indicates UV nail lamps cause significant DNA damage and may raise skin cancer risk with repeated exposure over time.
For women seeking a perfect manicure, the science suggests playing it safe by skipping the UV light and exploring regular or LED polish options that deliver shine without the concern. Beauty may be skin deep, but the hidden risks of cancer affect us at the cellular level. For long-term health, informed consumers should weigh risks versus rewards and proceed with caution when it comes to gel polish.
Until safety can be assured, it's best to admire these manicures on others and opt for safer alternatives to dazzle responsibly.
Recommended Reading:
------------------------------------------------------------

---