The task of saving the bees is not an easy one, especially as we continue to poison our pollinators with reckless overuse of pesticides like glyphosate.
Monarch butterflies, bees and other creatures have all been nearly wiped in certain areas where spraying and urbanization is common, leaving them to fend for themselves in a minefield of toxicity.
Other areas are packed with flowers and other pollinator-friendly plants, however, giving bees a safe haven amid the chaos.
If our pollinators are to survive, and potentially thrive again some day, creating buffer zones and way stations between each area could be the key.
Such installations could theoretically allow bees and butterflies to travel from place-to-place, stopping to find food, water, and shelter amid such varieties of plants when the going gets tough.
Recently one city in the United Kingdom came up with a unique idea that is catching on quickly.
While the UK's bee population continues to decline at alarming rates, the city of Leicester is stepping up to the plate with a new type of solution that has people talking.
Leicester, UK's Ambitious Plan to Help Save the Bees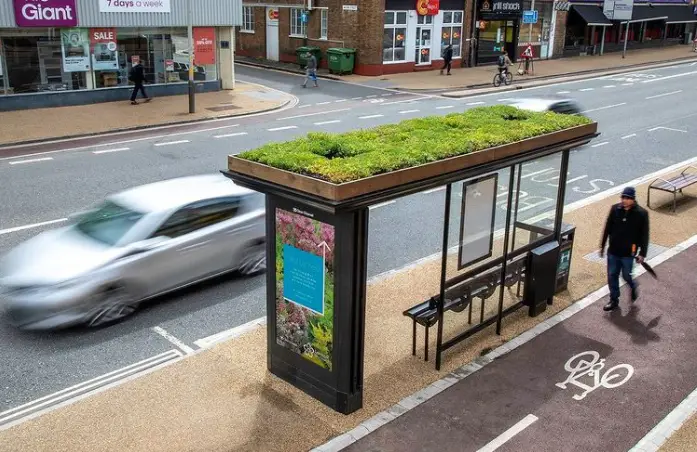 The city is launching an initiative to become a more "biodiverse" city by replacing their traditional bus stops with what are being called "Living Roof" bus shelters, nicknamed "Bee Bus Stops" by the locals.
These green roofs will be solar-powered and topped with pollinator gardens including a mix of wildflowers and Sedum plants with the goal of attracting bees and other pollinating insects.
"It's great to see the first of Leicester's new living roof bus shelters appearing across the city," says Leicester Deputy City Mayor Cllr Adam Clarke.
"We've already had some fantastic feedback from people who are as excited as we are to see this bee and butterfly friendly revamp of bus shelters taking shape. But this is just one of many benefits of the citywide revamp of our bus shelters. The new, modern shelters will be great for passengers and the mix of solar power and living roofs is another step forward for our ambition to be a carbon neutral and climate-adapted city by 2030."
The network of living roof and solar-powered bus shelters will be the first of its kind in the United Kingdom.
Could This Start a Trend Both Locally and Nationally?

The new green roofs will also serve to absorb rainwater, help reduce the Urban "Heat Island Effect," capture particles in the air and promote sustainable transports within the city's limits.
The goal is to revamp all 479 bus shelters by the end of next year.
Considering that the bees need all the help they can get, this is an excellent idea that should be implemented in many more places.
It not only appears to be quite affordable, but it helps to connect the city with natural spaces in a way that we haven't seen in a long time.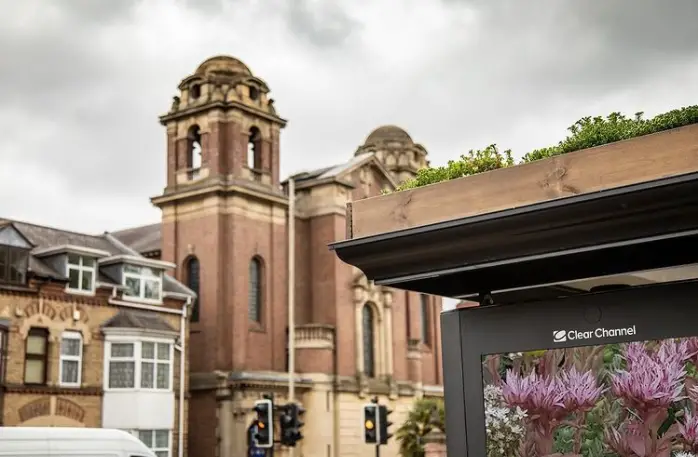 In my personal opinion this city and its officials should be commended for their work.
Bravo, Leicester, and please do your part to make them look good and spread the word so that other cities both locally and nationally get the message, and hopefully do this in their own neck of the woods!
------------------------------------------------------------
---