The United States is filled with natural wonders, ranging from the Great Lakes in Michigan, Illinois, Wisconsin and other states to the Pacific Ocean in California, Oregon and Washington to the Grand Canyon in Arizona, and several other areas with unrivaled natural splendor.
America is also home to a vast array of mountain ranges, spanning from Pikes Peak in Colorado all the way up to the country's largest mountain, Denali, aka Mt. McKinley, which rises over 20,000 feet above sea level.
Most people head to the ocean or lake for vacation, but mountain getaways are also popular.
Among small mountain towns in the United States, there are countless places where tourists can go to unwind and live the good life, in touch with the fresh, crisp mountain air and all of the amenities fit for a king (or a few tourists who enjoy the good life).
Here are the top 20 mountain towns in the United States, taken from a list recently shared by FarandWide.com:
1. Telluride, Colorado- 
The former mining town has incredible views of the Rocky Mountains and is home to several festivals.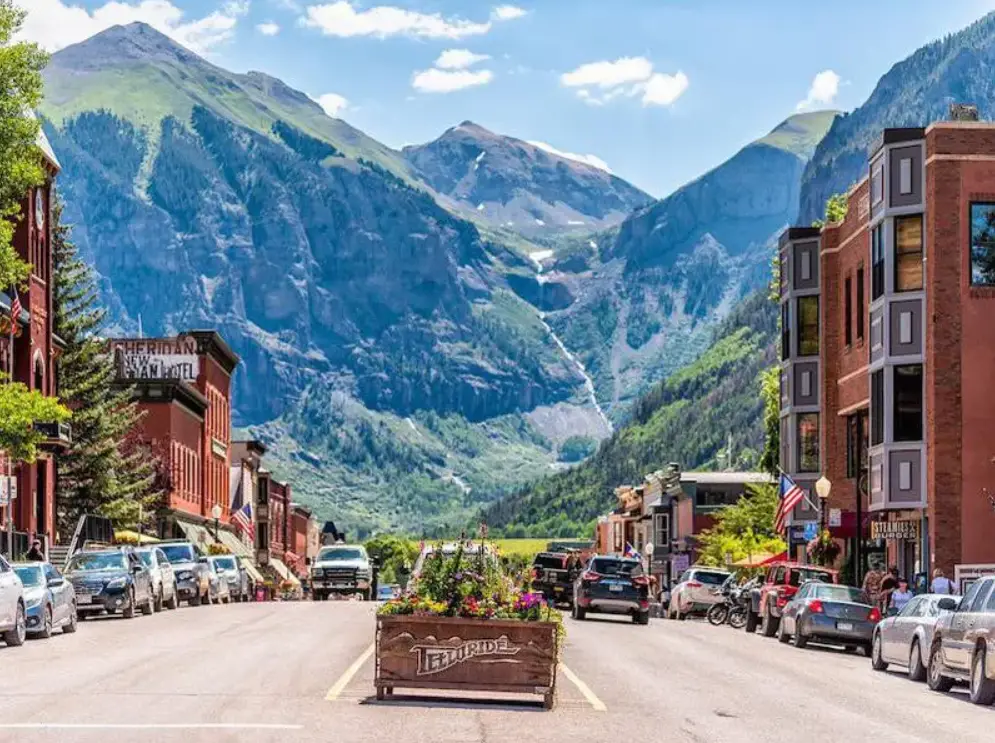 If you do stay, check out the Hotel Telluride, which offers a European chalet type of feel at the footsteps of the mountains. The elevation reaches nearly 9,000 feet.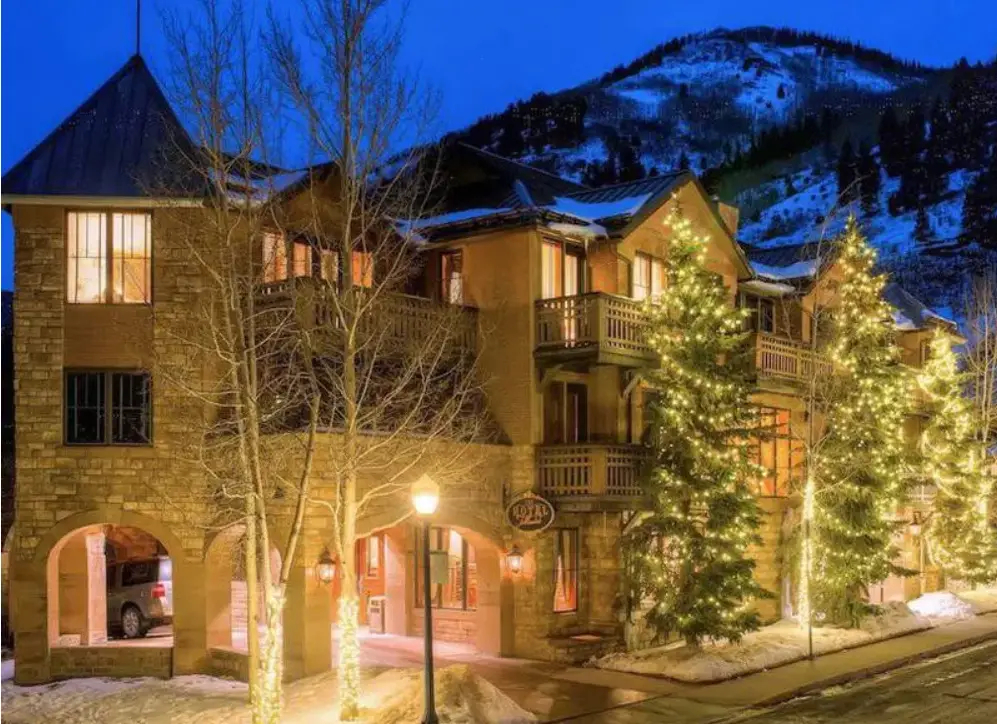 2. Big Bear Lake, California- 
At an elevation of nearly 7,000 feet, the views are amazing here. Big Bear Lake becomes a ski resort in the winter, but the fall colors are spectacular as well.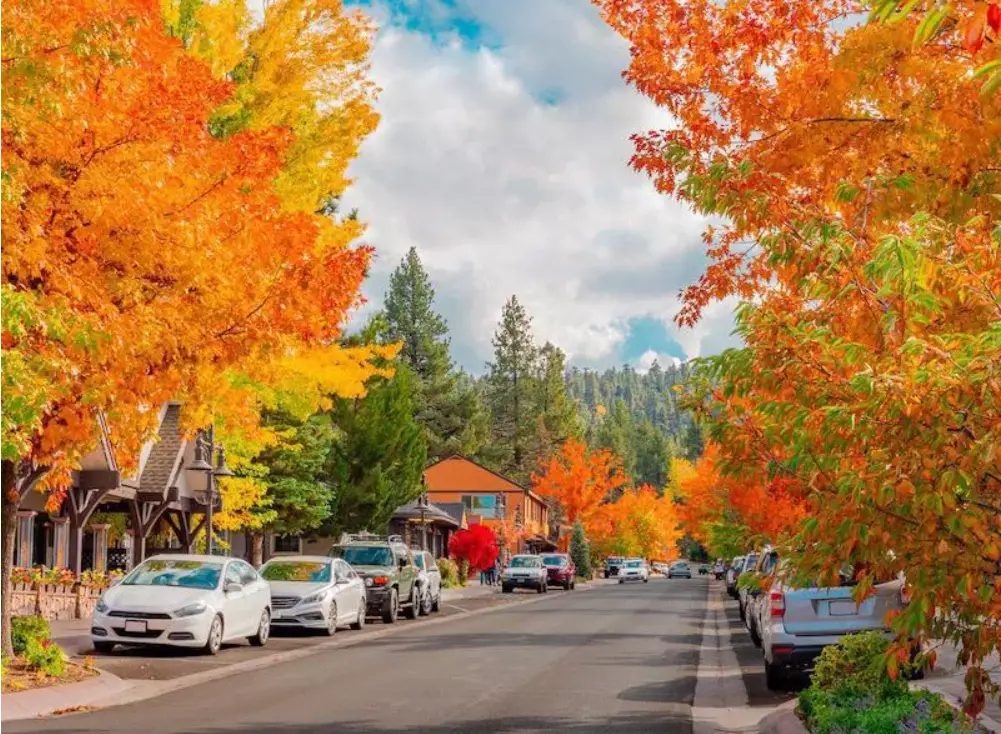 The Club at Big Bear Lake is a great place to stay, with lake access and activities like boating, fishing and waterskiing available.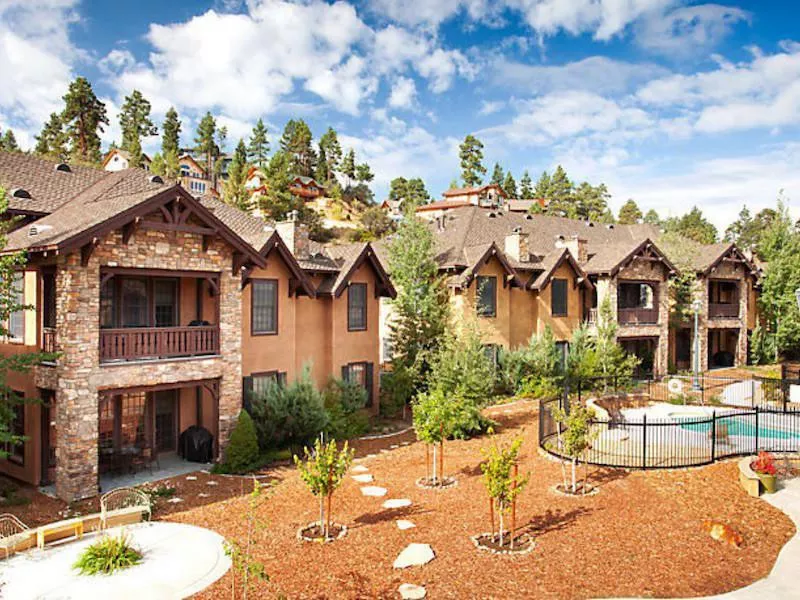 3. Gatlinburg, Tennessee- 
The Smoky Mountains are a sight for sore eyes, and the hiking trails here are world class.
Restaurants, shops, and amazing hotels and other accommodations await the traveler.
4. Lake Placid, New York- 
The Adirondacks are the largest state park in the United States.
Most people would never dream of visiting them over more well known places, but they well worth the visit every time, especially in the fall.
(Just check out this gorgeous 4K video of a hike in this enchanting area if you don't believe me).
Lake Placid is about 1,800 feet above sea level and includes great hiking trails, incredible scenery and charming small towns galore.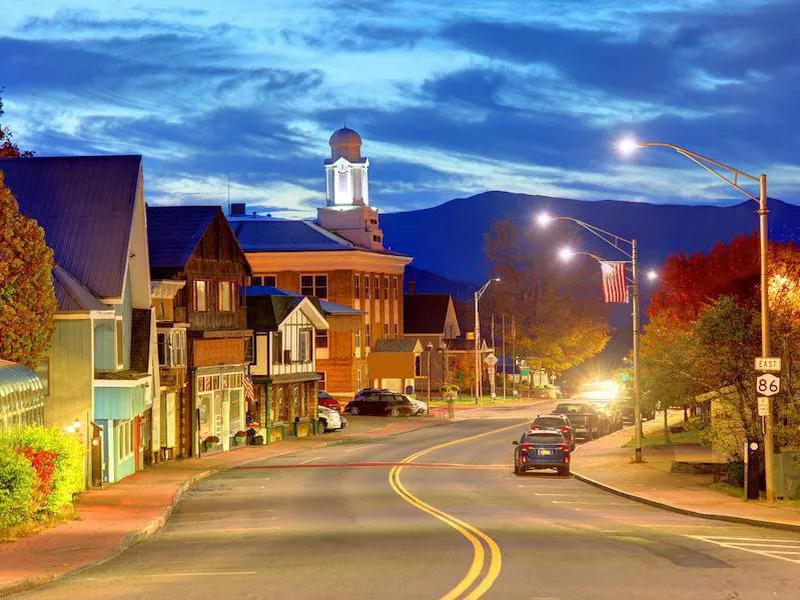 If you're looking for a private beach with lake access, check out Mirror Lake Inn.
5. Leavenworth, Washington- 
This unique little town reminds many of Bavaria, and even has a Nutcracker Museum.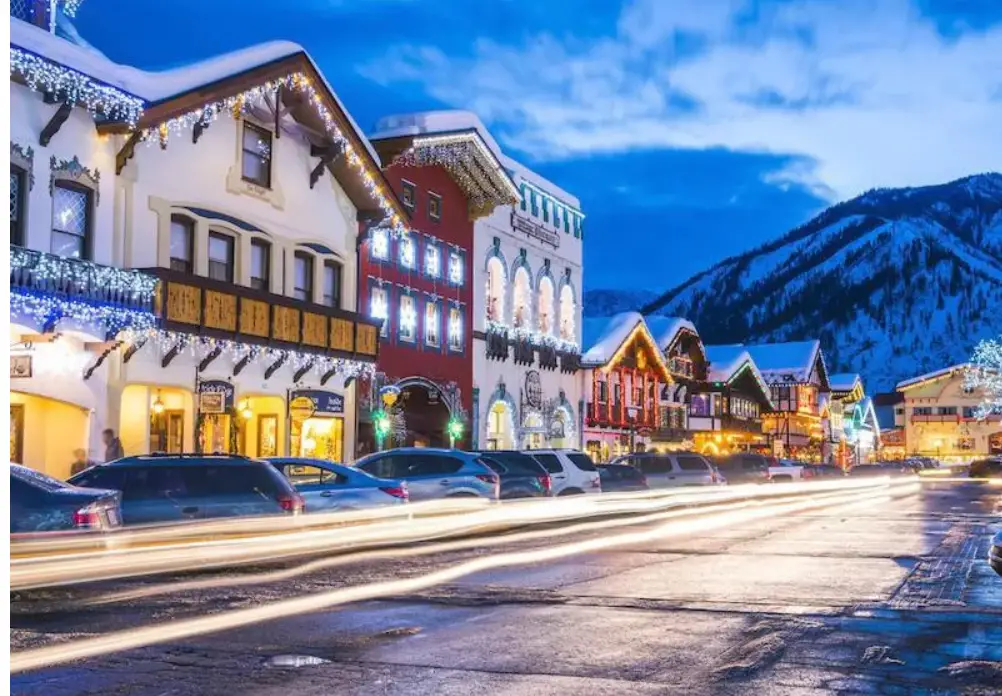 Check out the Bavarian Lodge if you love Oktoberfest, German culture and German beer!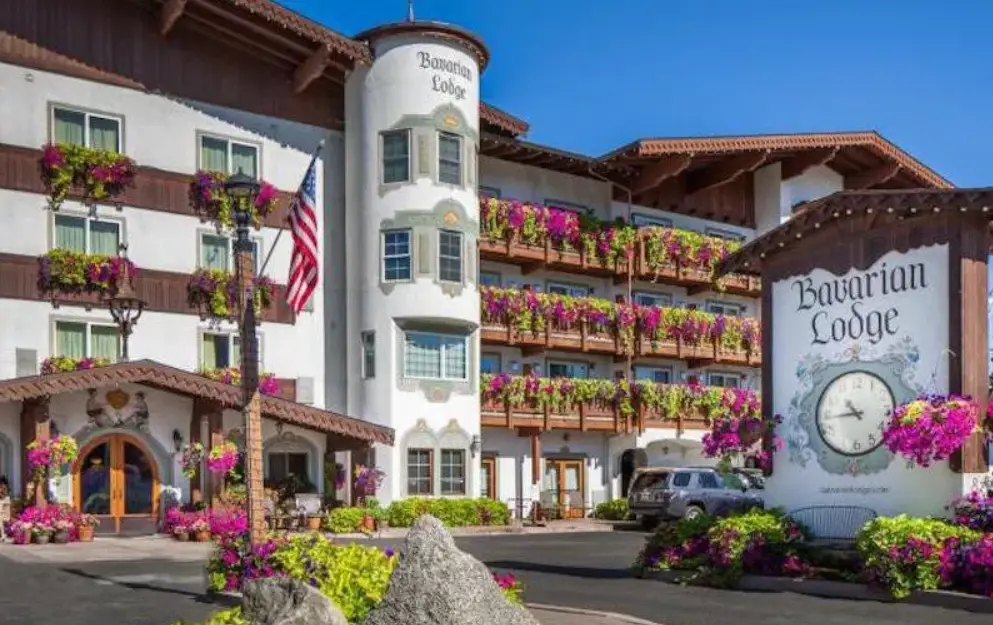 6. Park City, Utah- 
Utah is fast becoming a popular tourist attraction for its rugged mountain scenery. Park City is a former Olympic site with great views and an awesome culinary scene.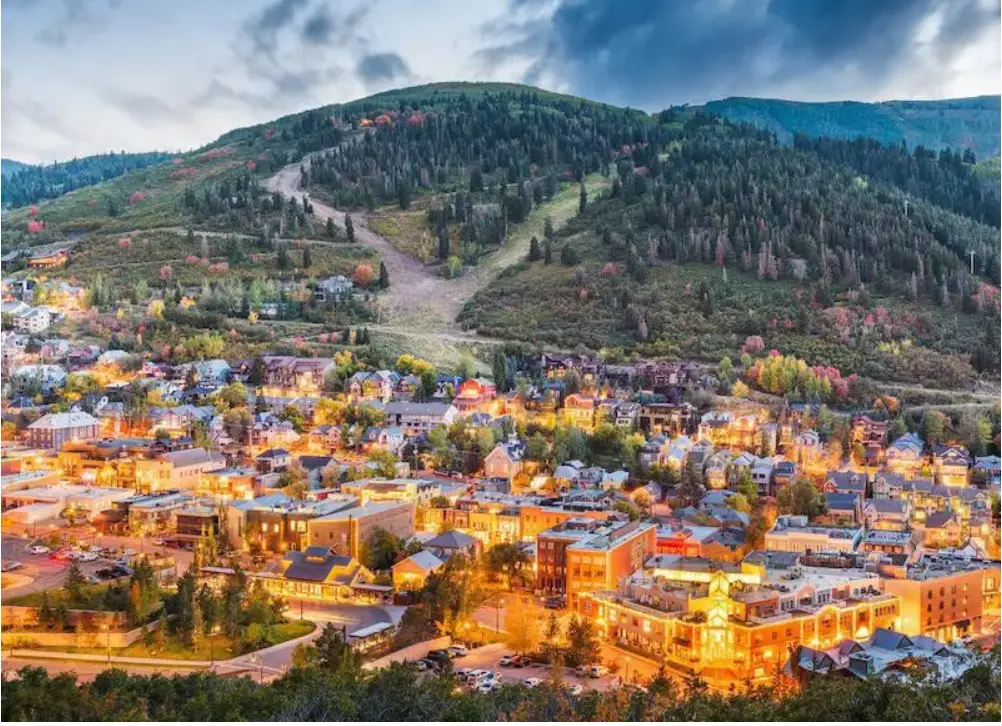 7. Harper's Ferry, West Virginia- 
If you like blue collar mountain towns with a twist you can't go wrong here.
Rafting and hiking trails are among the attractions, along with historical sites.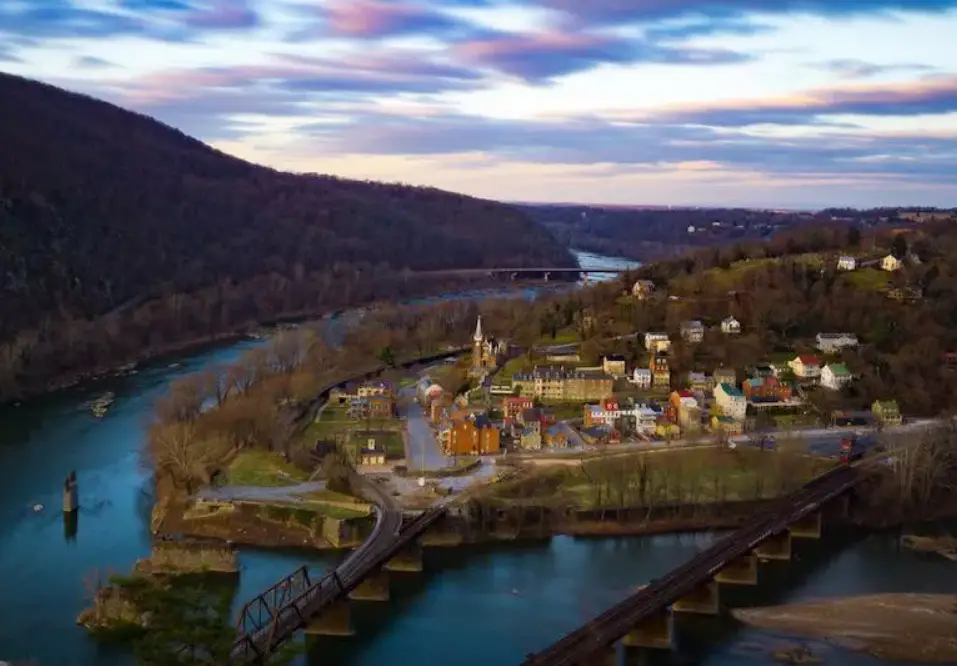 8. Hood River, Oregon- 
Hiking and mountain biking are popular activities here in this town with a population of just over 7,000. Visitors can discover wineries, craft breweries, and farm-to-table restaurants among other down-home charms of this gorgeous region.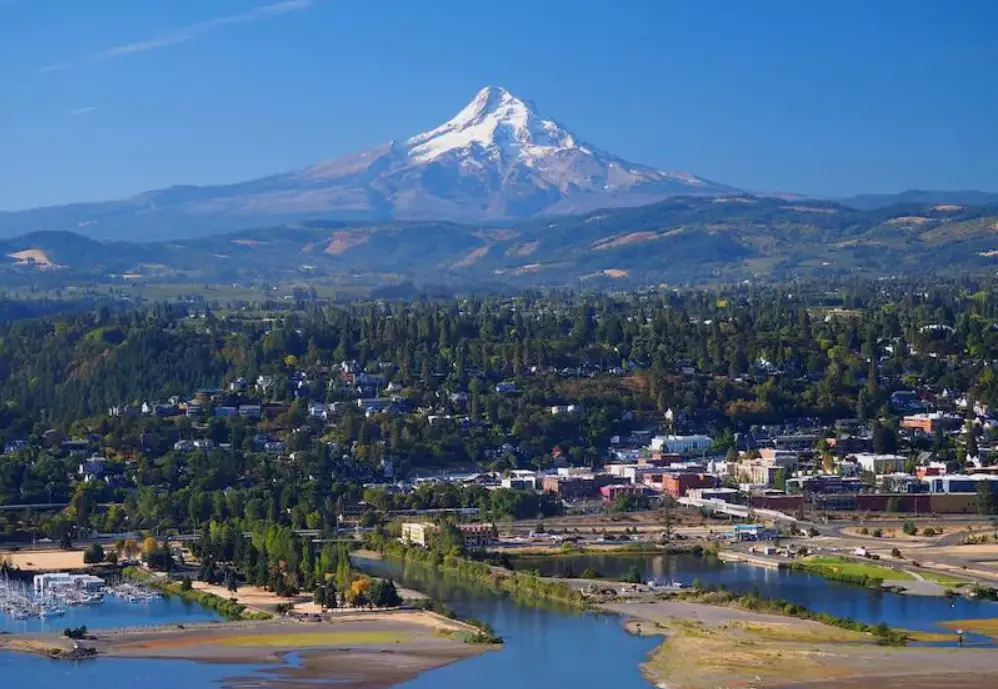 9. North Conway, New Hampshire-
The elevation here is not the highest but the scenery is incredible. The White Mountains, including the eminently climbable Mt. Washington, are the star of the show here.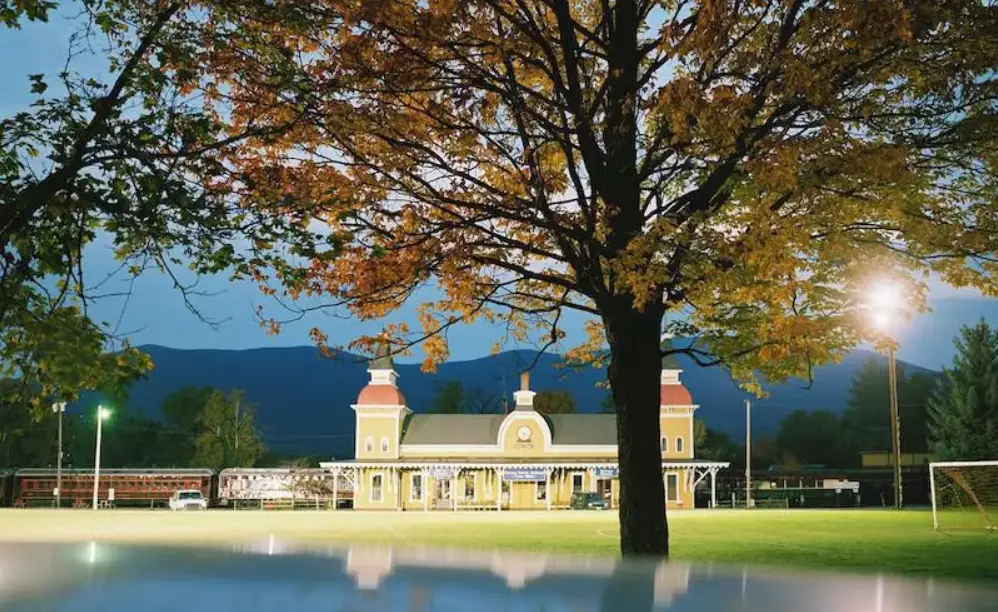 Check out the Mt. Washington hotel nestled snugly among the trees and hills for some of the best views in town, and be sure to book if it's your style.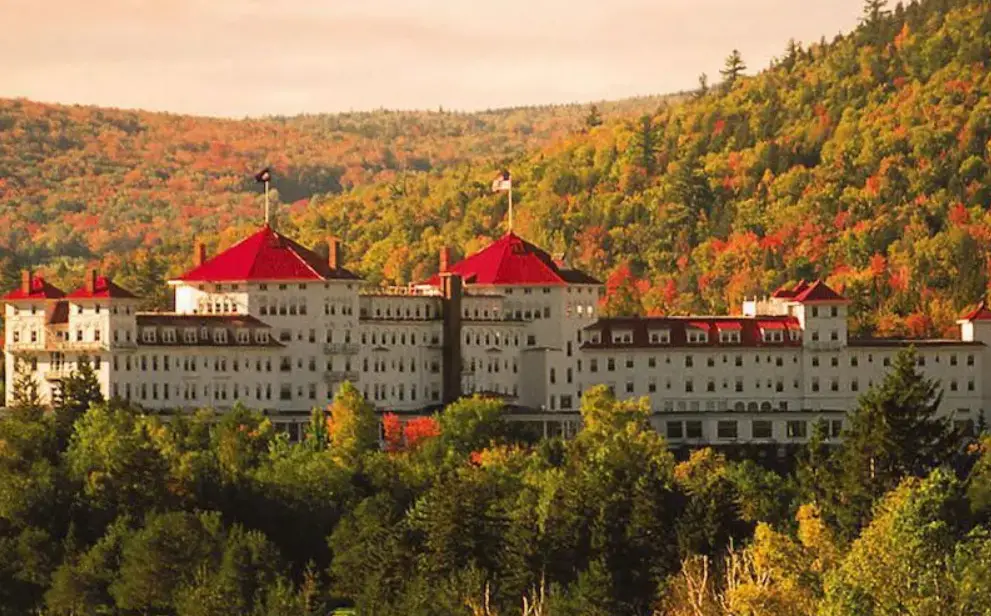 10. Whitefish, Montana- 
With an elevation of over 3,000 and a population of nearly 8,000, this is the perfect low-key mountain town for a relaxing, and spellbinding, getaway.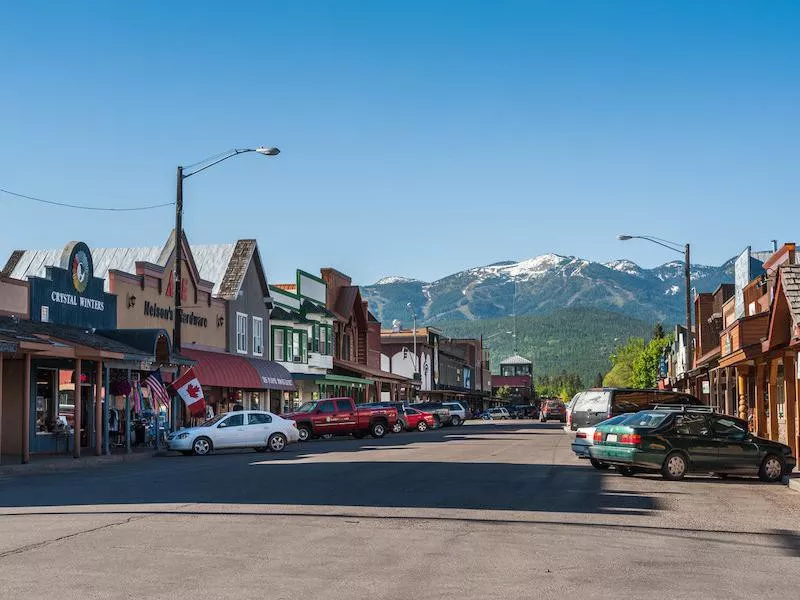 11. Warm Springs, Virginia- 
What mountain settings may lack in ocean views, they often make up for in terms of river views, hot tubs, and yes, naturally pure and rejuvenating hot springs.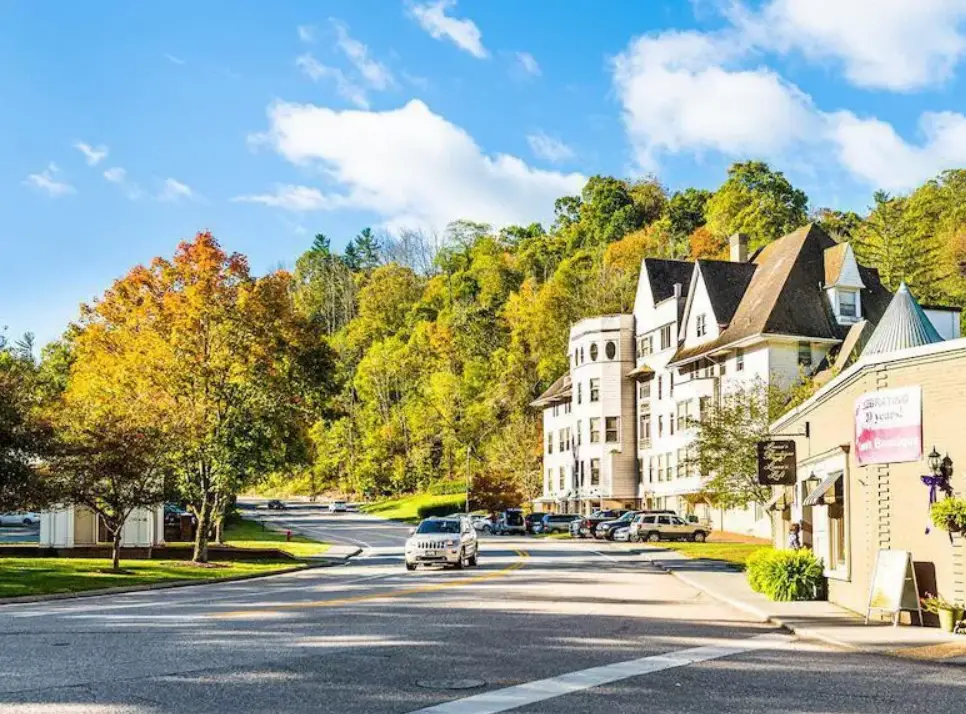 Warm Springs, Virginia has hot springs, and bathhouses using their water named after Thomas Jefferson that are said to be amazing for health.
12. Cordova, Alaska- 
Situated near the Chugach Mountains and overlooking Prince William Sound, Cordova offers an authentic, off-the-beaten path Alaska experience.
13. Anaconda, Montana- 
A charming small town with a unique skyline, Anaconda is one of the most unknown yet incredible mountain towns in the United States.
You can visit Georgetown Lake or hike the Anaconda Pintler Wilderness among other natural hotspots.
Fairmont Hot Springs Resort, seen below, offers two Olympic-sized swimming pools.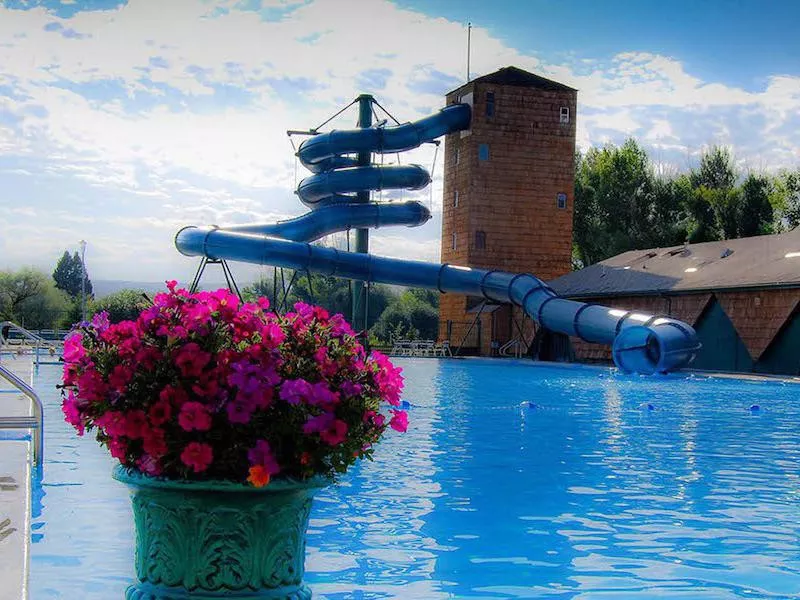 14. Damascus, Virginia- 
Home to some of the country's best trails including sections of the famous Appalachian Trail, which was featured in the outstanding documentary 'Barbarian Utopia,' Damascus is packed full of microbreweries and other attractions.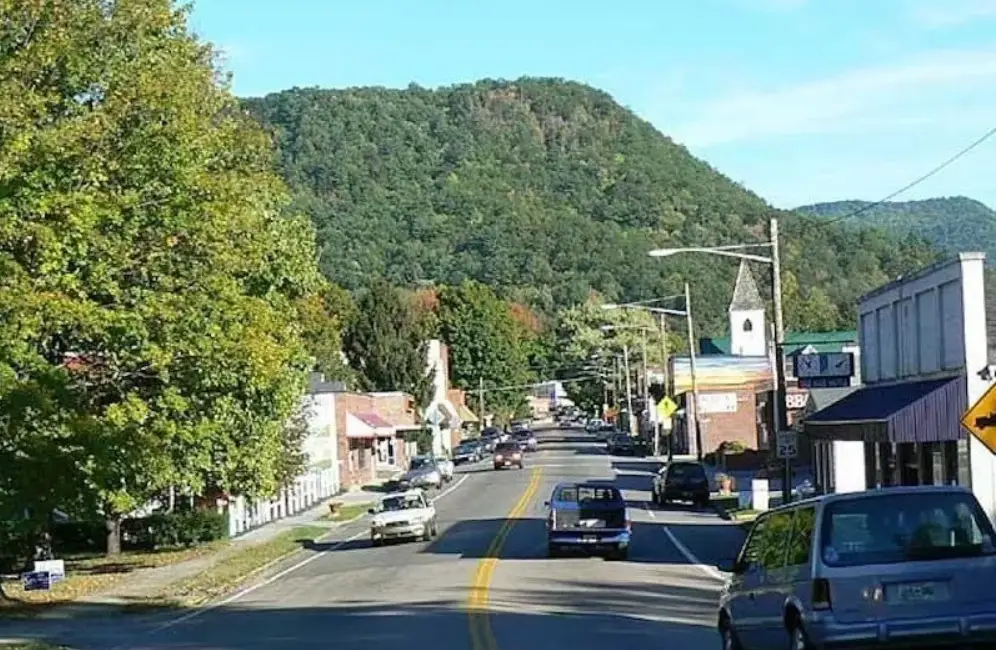 15. Walhalla, South Carolina- 
In the shadow of the Blue Ridge Mountains lies this beautiful town, which calls itself 'Main Street to the Mountains.'
For an unforgettable stay, check out Bolt Farm Luxury Treehouse & Retreat, pictured below.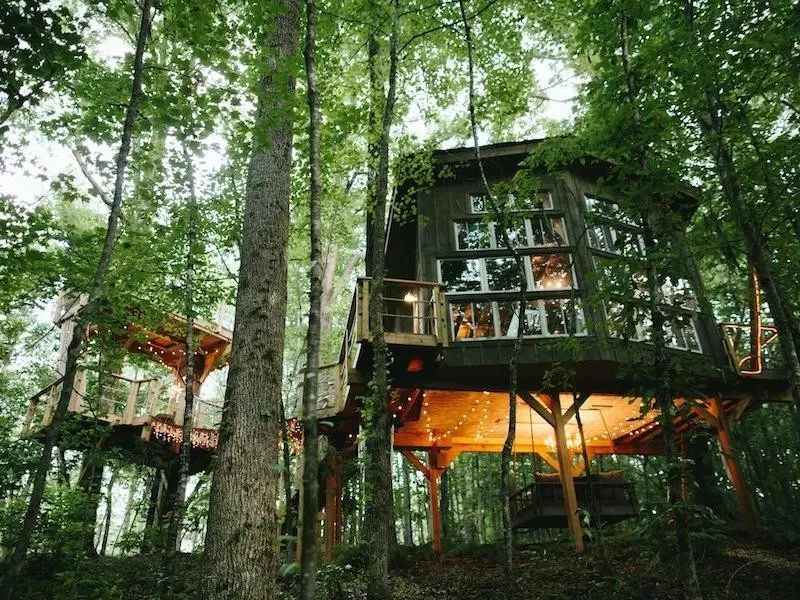 16. Boulder, Colorado- 
Home to the Flatiron Mountains, Boulder offers the fun and modern amenities of a college town along with the sightseeing of a resort town.
Fun activities include biking to University of Colorado sporting events and sharing the hiking trails with dozens of other like-minded eco-tourists.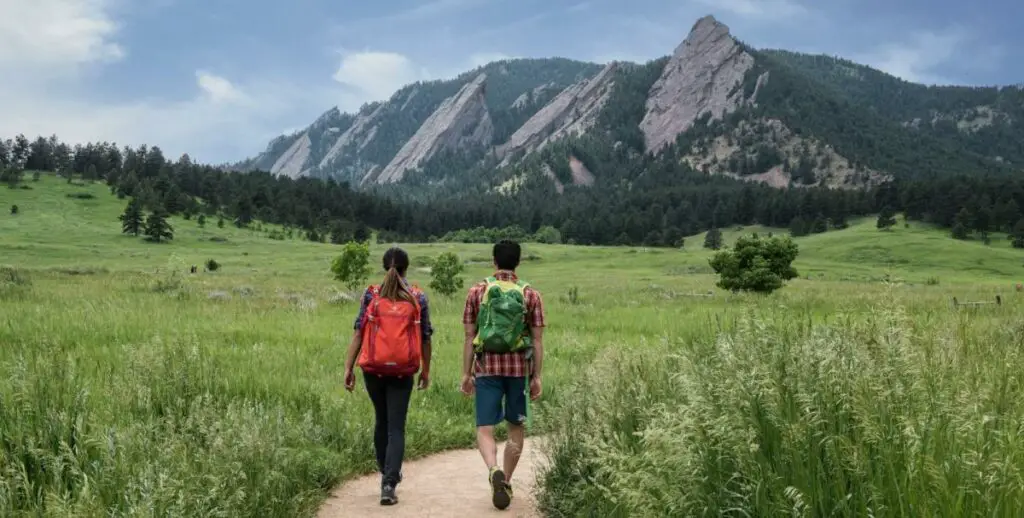 17. Stockbridge, Massachusetts- 
Home to the Norman Rockwell Museum, the town is just as interesting as the scenery.
Stockbridge is nearly 1,000 feet above sea level and includes memorable, intermediate level mountain hikes like the 2.5-mile Monument Mountain trail (scenic overlook shown below).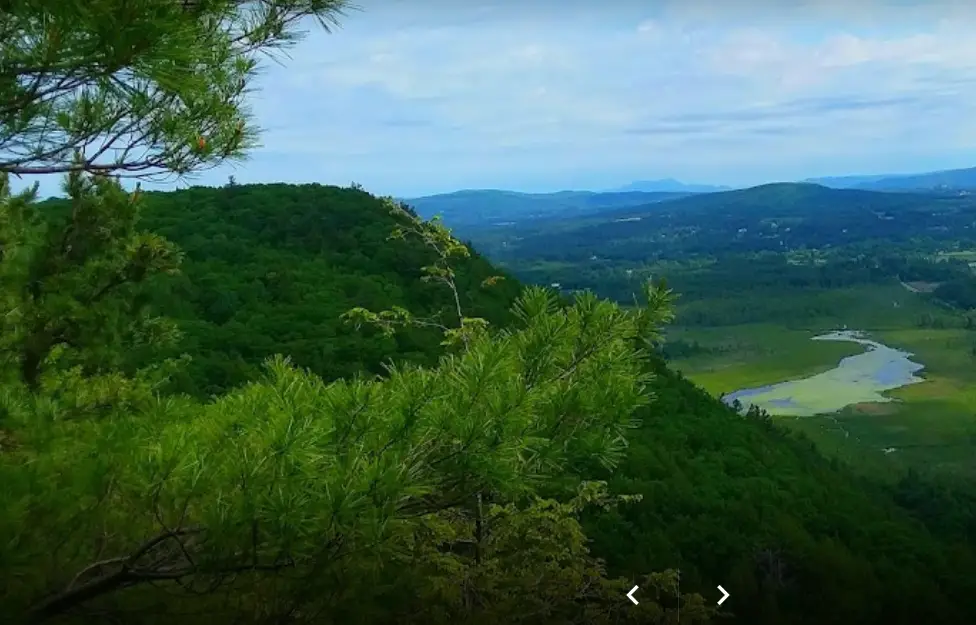 18. Chester, Vermont- 
One of the area's best skiing locations and top antique towns, this tourist-friendly town of over 3,000 counts two of its main city areas among the National Register of History Places.
The nearby Green Mountains are lush and picturesque.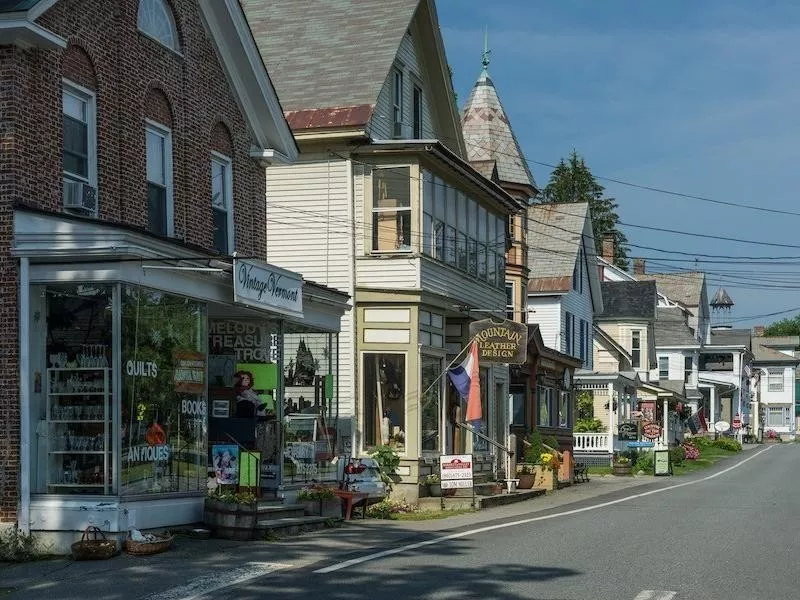 19. Marquette, Michigan-
Home to Sugar Loaf Mountain and other surprisingly unique hills, cliffs and mini-mountains, Marquette is a fall paradise and a summer's delight.
Climb or hike Sugar Loaf Mountain or jump off the Black Rocks into Lake Superior (just be extra careful to go when the big lake is calm).
Marquette is a college town that doubles as a natural, unspoiled paradise in Michigan's Upper Peninsula.
20. Crosby, Minnesota- 
Crosby is a paradise for mountain bikers with 30 miles of trails offering incredible overlooks and views of nearby Serpent Lake, and its famous statue shown below.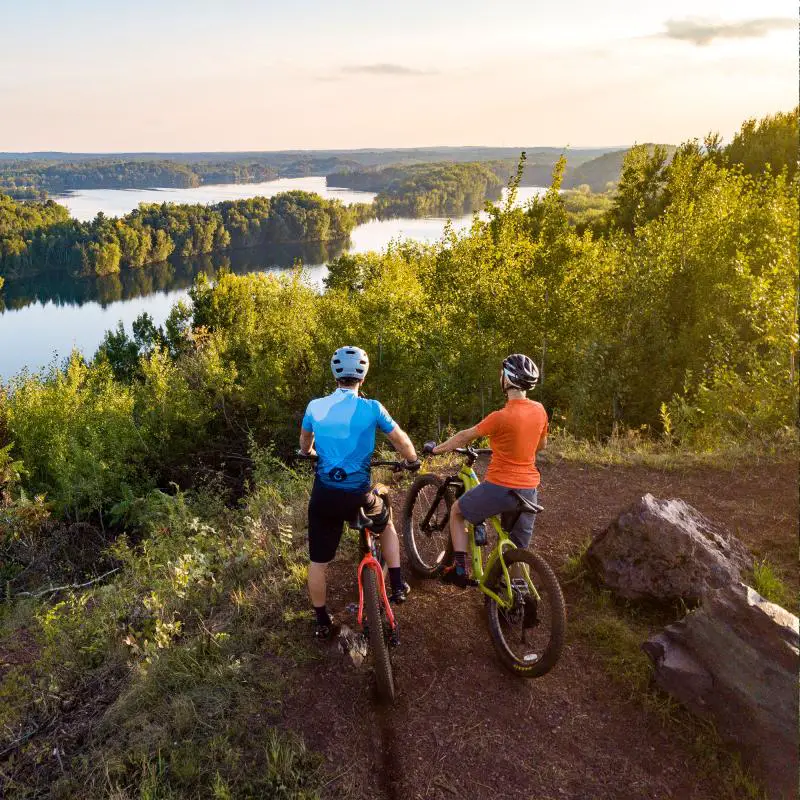 Thanks for reading! Have you been to any of these places, and if so what do you remember about them?
Are there other memorable mountain towns we may have missed? 
If so, let us know in the comments section of this article on social media, we would love to hear from you! 
------------------------------------------------------------
---