A Texas man's harrowing ordeal is going viral after he was seen flipping over on Highway 290 in the middle of a tornado that touched down in the Elgin, Texas area.
The man was driving down the highway when he was engulfed by high winds, causing the terrifying scene that was caught on video by photojournalist Brian Emfinger.
"He was in shock; he was crying," said good samaritan Ruben Briones, who helped the driver after the event unfolded.
"He told me it was scary," Briones added.
The driver of the truck escaped with minor injuries, but the video continues to circulate and has now been viewed by hundreds of thousands of people across the world.
Video of Teen Caught in Tornado Becomes Famous Worldwide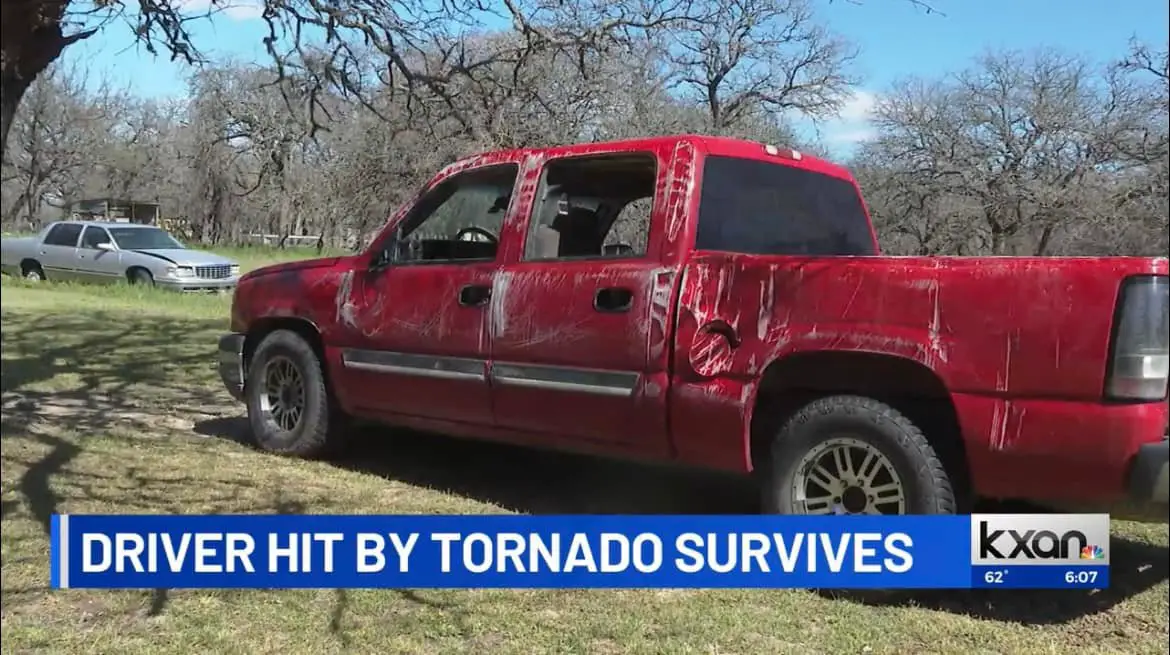 "He had a scrape or some cuts on his left arm," Commander Aaron Crim of the Elgin Police Department said.
A Facebook post from Briones showed a scuffed-up and damaged truck following the ordeal.
The windows have been blown out, the side panels have been dented and scraped, and the rear view mirrors are gone.
"I asked if he was okay, and he shook his head and didn't really answer me," Commander Crim said, adding that he hadn't seen the video yet.

"Now I understand why he had a blind stare. I'm sure he was scared to death," Crim added.
The driver of the truck has finally been found and identified as 16-year-old Riley Leon, who was heading home from a job interview at the time.
He spoke to a local news station about the importance of being grateful for life and the opportunities we have been given.
He's also said to be getting a new truck from a Fort Worth, Texas car dealership according to a report from another news station.
Check out the video of the incident below:
------------------------------------------------------------
---