Southern California and the Los Angeles area specifically are known for bustling highways, but the price of mass transit is steep, especially when it comes to wildlife.
Each year, thousands of animals are killed in traffic collisions in the Golden State according to information provided by Los Padres ForestWatch, and the mountain lion is just one of the most unique and irreplaceable species that has been dealing with this threat in recent years.
In 2018, a mountain lion named P55 was found dead in the Santa Monica Mountains.
This famous feline was immortalized in a picture in front of the Hollywood sign in the area.
The lion is ultimately believed to have succumbed to another danger of modern human life, however: rodentacide chemicals.
Despite P55's tragic death, he will forever be remembered for his crossing over the U.S. 101 highway at age three.
Most Mountain Lions Don't Live Long
Because of their territorial nature, most mountain lions don't live much older than two or three years according to local officials. They need more roam to roam, but many are finding their territories infringed upon by nearby civilization.
Thankfully, help is on the way.
A bridge is being constructed that will change everything for mountain lions and other wildlife.
Groundbreaking Set for World's Largest Wildlife Crossing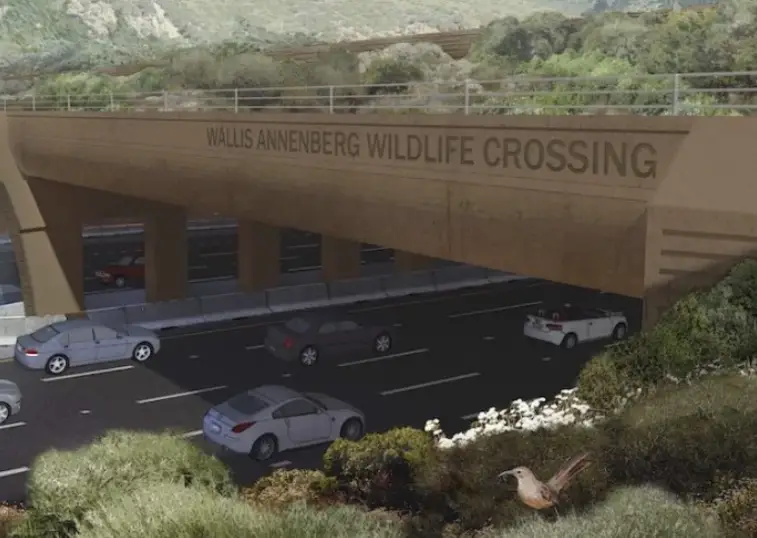 The bridge is expected to be constructed over U.S. 101 near Los Angeles on Earth Day, April 22.
The National Wildlife Federation said it will give big cats, coyotes, deer, lizards, snakes and other creatures a safe route to open spaces in the Santa Monica Mountains and better access to food and potential mates.
"Crossings like this are nothing new," said Beth Pratt of the Federation.

"This one's historic because we're putting it over one of the busiest freeways in the world."
The bridge is said to have entered its final groundbreaking stage.
You can learn more about it in the video below, plus watch a bonus video of 10 incredible wildlife crossing all over the world for inspiration as well.
------------------------------------------------------------
----------------------------------------------------------------------------------------------------
---
---
---