Steve Irwin, also known as "The Crocodile Hunter," passed away 15 years ago as of this past Saturday after he was tragically killed by a stingray while filming a documentary in his native Australia's Great Barrier Reef.
The anniversary made nationwide headlines as Irwin's daughter Bindi proclaimed that her father has served as the "guardian angel" for her own daughter, Grace Warrior, since his tragic death,
On Saturday, she posted a picture of her of Grace Warrior alongside a message.
"This sweetheart has been watching her 'Grandpa Crocodile' on the projector at our camp here on the Steve Irwin Wildlife Reserve. She lights up when she sees him on screen," she wrote on Instagram.
"I wish with all my heart that Dad could hug my beautiful girl," Bindi continued. "It's been 15 years since he passed away. I hold on to the thought that he's her guardian angel now, watching over the most special part of my life, Grace Warrior."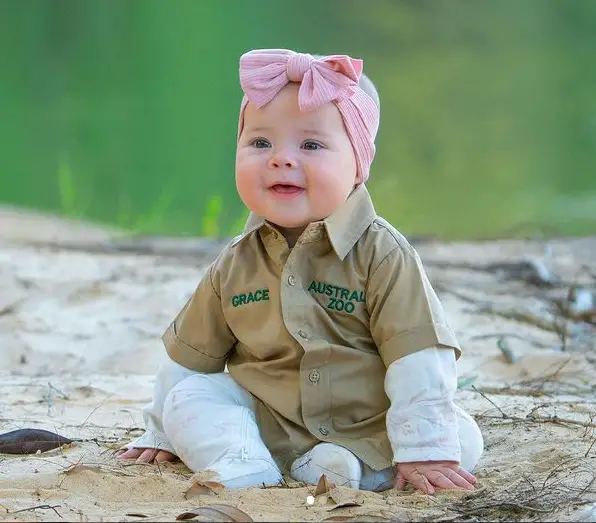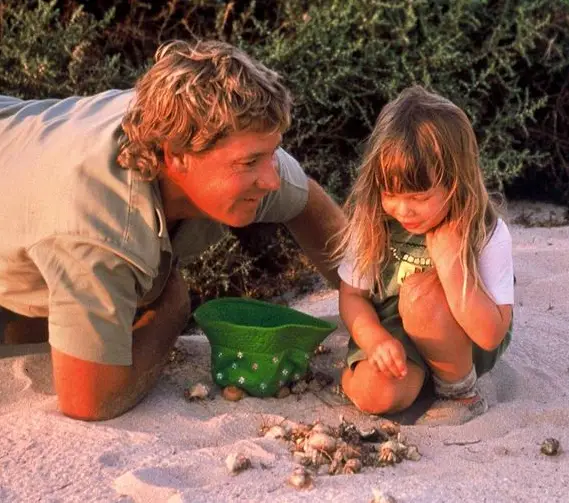 Steve Irwin himself, who died at age 44 after the stingray's barb pierced his heart, was a warrior in his own way for animal conservation.
He created the Steve Irwin Wildlife Reserve on 330,000 acres in northeastern Australia, a place where 35 different ecosystems are represented along with over 300 animal species, including rare and endangered species.
Thanks to the generous support of over 450,000 people, the reserve has lived on, much like memories of Irwin, his wildlife escapades, and catch phrases (crikey!) have as well.
Recently, the YouTube news channel SWNS posted footage of Irwin preparing to dive into the ocean in the final hours before he was killed.
The footage shows Irwin in a small dinghy off the edge of a boat, as he prepares to make his descent into the one of one of the most beautiful and complex ecosystems on Earth.
His face appears stoic, some might even say worried, in what now appears to be prophetic footage of the former worldwide television star.
Aside from this footage, Irwin's underwater cameraman Justin Lyons also spoke with the Studio 10 news network out of Australia.
Lyons was the last person to see Irwin before he passed away, and the only person underwater with him at the time of his death.
"I remember it really very quickly…A bit of background, we were working on a documentary called 'Ocean's Deadliest,'" Lyons says in the interview.
"We were about eight days in, in filming crocodiles I think, and sea snakes, and we were looking for tiger sharks on this particular day.
Justin and Steve encountered some bad weather, so Irwin decided to plan a different type of adventure.
"Steve was like a caged tiger, when he couldn't do something.
"And so, he said let's go and do something."
The duo had only been filming for a few minutes in relatively shallow water when they came across a huge stingray, which they decided to begin filming for "another project" according to Lyons.
Stingrays are not typically aggressive, he added.
This one was about eight feet long, and Irwin made the mistake of approaching it from behind.

"We stood up and said (let's get) one last shot, you swim up from behind the animal, and I'll try and get a shot of it swimming away," Lyons said.
"I had the camera on and I thought this is going to be a great shot.
"All of a sudden, it propped on its front and started stabbing wildly with its tail, hundreds of strikes in a few seconds.
"They're incredibly powerful animals, and they've been on the planet for 60 million years, so they've survived because they're survivors.
"It probably thought that Steve's shadow was a tiger shark, which feeds on them very regularly, and so it started to attack him."
For more information about the tragic event, including the final two words Irwin said to Lyons, check out the full interview below (5:55 mark).
R.I.P. Steve, and thank you for showing us all what it means to love, respect and care for animals.
Your contributions will not be forgotten!
------------------------------------------------------------
---