Jim Carrey is known for his quick wit, impeccable comedic timing, and his uncanny ability to make people laugh. He is a highly acclaimed actor and comedian who has won numerous awards throughout his career.
Carrey has won a total of 60 awards and has been nominated for 96 awards. Some of his most notable wins include two Golden Globe Awards for his performances in "The Truman Show" and "Man on the Moon," as well as a Primetime Emmy Award for his work on the television series "In Living Color."
He has also received several MTV Movie Awards, People's Choice Awards, and Screen Actors Guild Awards, among others. Carrey's talent and versatility as an actor have been recognized by numerous award-giving bodies, making him one of the most decorated and beloved performers of his generation.
Some of my personal favorite movies he's done are Liar Liar, Yes Man, Horton Hears A Who, The Number 23, Bruce Almighty, Me, Myself and Irene, The Grinch, Ace Ventura, The Mask… I could keep going, but you get the picture. He is definitely one of my favorite actors, and knowing that his heart is just as amazing as his sense of humor gives me hope that Hollywood isn't all evil.
Behind the scenes, Carrey has gone through his own personal struggles and has found a path to salvation through the power of forgiveness. From his early days as a struggling comedian to his rise to fame in Hollywood, Carrey's story is one of resilience, redemption, and ultimately, a deep understanding of the human condition.
In this article, we will explore Carrey's journey and how forgiveness has played a transformative role in his life. So sit back, grab a tissue, and prepare to be inspired by Jim Carrey's heartwarming path to finding salvation in forgiveness.
The actor's past struggles are no secret. In an interview with 60 Minutes in 2014, he said, "I was on Prozac for a long time and I'm not sure, it may have helped me out of a jam for a little bit but people stay on it forever. I had to get off at a certain point because I realized everything's just ok."
He was accused of supplying the drugs that his girlfriend Cathriona White used to commit suicide in 2015; something he denies.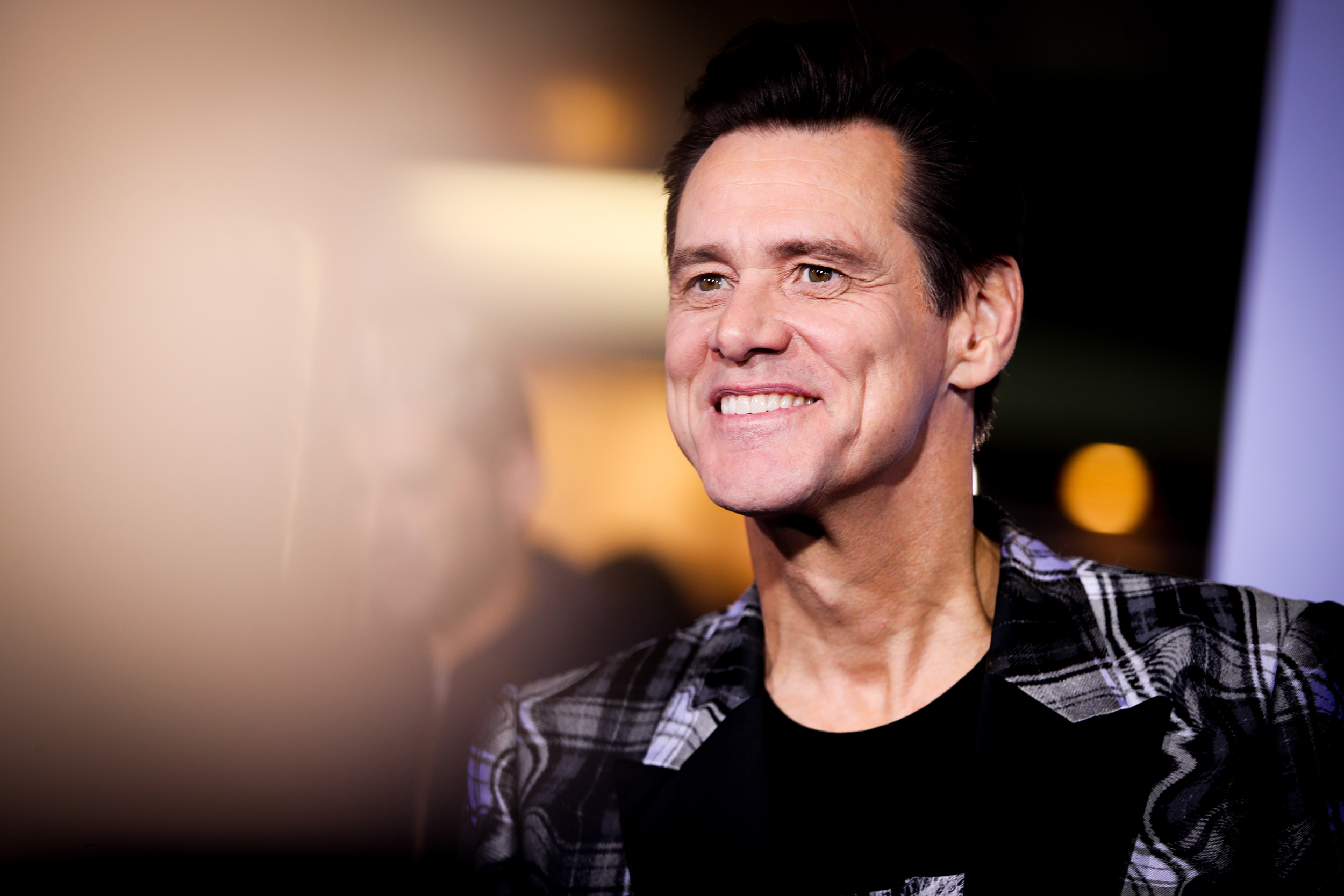 The Golden Globe winning actor took a visit to Homeboy Industries, a Los Angeles based organization that provides support to formerly incarcerated people and gang members.
"You are heroes to me, and I admire you. When you stepped through these doors, you decided to be a part of this family. You made a decision to transcend and to leave darkness behind, and it takes a champion to make that decision," Carrey said.
"I've had some challenges in the last couple of years myself. And ultimately, I believe that suffering leads to salvation. We have to somehow accept and not deny, but feel our suffering. And then we make one of two decisions. We either decide to go through the gate of resentment which leads to vengeance which leads to self harm which leads to harm to others. Or we go through the gate of forgiveness which leads to grace. Just as Christ did on the cross. To look upon the people who were causing that suffering or the situation that was causing that suffering with compassion and with forgiveness. That's what opens the gates of Heaven for all of us."
"(Jesus) suffered terribly and He was broken by it, to the point of doubt and a feeling of absolutely abandonment, which all of you have felt. Then there was a decision to be made. And the decision was to look upon the people who were causing that suffering with compassion and with forgiveness, and that's what opens the gates of heaven for all of us. I wish that for all of you. I wish that for myself."
Carrey goes on to speak about the program Homeboy Industries and how meditation is a big part of his life. "Trust that you can close your eyes for a couple of moments during the day and let go of the show that's going on in their heads."
"There is a difference between real danger and imagined danger, and it's hard to turn that off. Meditation, for me, and for a lot of people has been a way to turn that off. Or Recognize that those thoughts are just thoughts, like clouds that cross the sky, they will pass on. Then you gently pull yourself back to a place of peace."
Jim Carrey goes on to discuss Spiritual Omni-Presence and what it means
– Watch the full video below –
Jim Carrey on Spirituality and Overcoming Depression
In the end, Jim Carrey's journey to finding salvation in forgiveness has been a testament to the power of healing and the importance of compassion. Through his own personal struggles, he has shown us that forgiveness is not only a gift we give to others but also a gift we give to ourselves.
Carrey's ability to use his experiences to connect with others and spread joy and positivity is a true testament to his character and his talent. His journey reminds us that even in the darkest of times, forgiveness and redemption are always possible.
As we continue on our own paths, may we all find the strength to forgive, the courage to heal, and the wisdom to live our lives with joy and compassion, just as Jim Carrey has done.
Recommended Reading:
------------------------------------------------------------

---