This goes without saying, but they don't make actors like Jim Carrey anymore. In fact, there will probably never be another Jim Carrey as long as we live, and that's no understatement.
Carrey, whose first film performance was in 1981 with 'Rubberface,' has had one of the most illustrious careers as a comedic actor in Hollywood history, and has added serious roles like 'Eternal Sunshine of the Spotless Mind' and 'The Truman Show' to his repertoire in recent years.
It's been one of the greatest careers in acting history, but now Carrey says he's finally getting serious about retiring.
Carrey Breaks the News in Interview with Access 
According to a new report, Carrey has said he is retiring from acting.
Recently, Dolly Parton said she wanted him to play her music partner Porter Wagoner, but Carrey said he's retiring and nonetheless honored by her suggestion.
Carrey is not closing the door to returning completely, which is far from a surprise considering his prior hiatus from Hollywood, but it may take the perfect script to get him to return after he finally makes the leap.
"Well, I'm retiring…Probably. I'm being fairly serious, yeah," he said.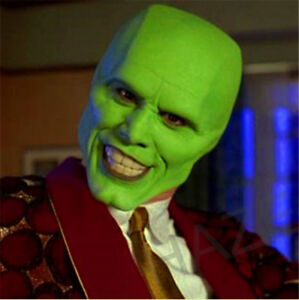 "It depends if the angels bring some sort of script that's written in gold ink that says it's really going to be important for people to see. I might continue down the road, but I'm taking a break.
"I really like my quiet life, and I really love putting paint on canvas. I really love my spiritual life and I feel like…and this is something that you might never hear another celebrity say as long as time exists.
"'I have enough. I've done enough. I am enough.'"
Carrey Will Retire as One of Most Successful Actors of All-Time 
Carrey has a net worth of $184 million as of 2022. He was born in Newmarket, Ontario in 1962, and became a household name thanks to the comedy sketch show 'In Living Color,' as well as movies like 'Ace Ventura: Pet Detective' and 'The Mask.'
His most lucrative movie was 'Yes Man,' a 2008 romantic comedy directed by Peyton Reed, but he is much more well known for an incredibly diverse cast of characters he cultivated and masterfully played over the years.
Check out the 'Top 20 Greatest Jim Carrey Characters' in the video below, and let us know what you think of this news in the comment section.
------------------------------------------------------------
---