The news can't stop talking about UFO's lately, and hey.. I love aliens probably more than the average person, but there have been multiple major catastrophic events that have happened all over our country just in the past 30 days. While the media blacks out these vital stories, it seems as though most are in the dark about these damaging spills, leaks, and explosions of biohazardous materials, which will have detrimental long term and short term effects the health of our planet and everything that inhabits it.
Top stories:
New York Post – Why the sudden surge in UFO sightings after Chinese balloon saga? – 2 days ago
TMZ – Kim Kardashian Fans Joke She's Behind UFO Sightings After SKIMS Alien Campaign – 18 hours ago
The Guardian – Prepare for wave of extraterrestrial sightings in UK, say UFO experts – 2 days ago
Now that I have your attention, lets dive a little deeper.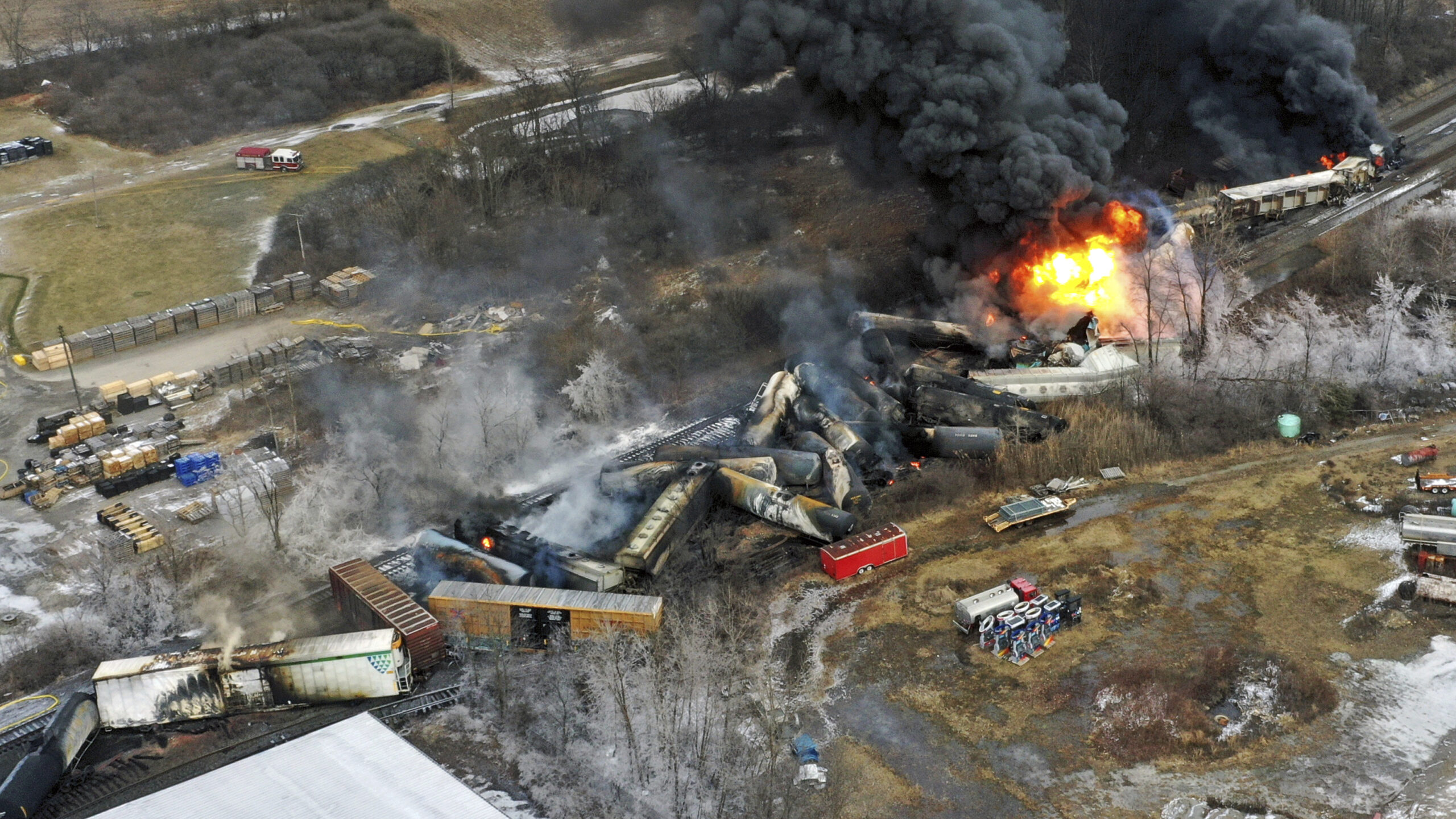 On Friday, February 3rd 2023, about 50 train cars, 11 of which contained hazardous materials, derailed due to a mechanical issue with the rail car axle. The National Transportation Safety Board said investigators identified an overheated wheel bearing on that car that likely caused the derailment. Five of the cars that derailed contained vinyl chloride, a colorless gas used to make hard plastic resin in PVC pipes and other products. Four other chemicals leaked into the air, soil and water, according to the U.S. Environmental Protection Agency: butyl acrylate, ethylhexyl acrylate, ethylene glycol monobutyl ether and isobutylene. Norfolk Southern Railroad executed a controlled fire of the vinyl chloride to prevent an explosion, which prompted an order to evacuate the area. There is large concern that the drinking water some 5 million people rely on could be impacted.
I think it's important to note that The Federal Emergency Management Agency (FEMA) has denied assistance to Gov. Mike DeWine, seeking federal help for the residents of East Palestine. He's also requested assistance from the U.S. Department of Health and Human Services, the Health and Emergency Response Team and the Centers of Disease Control and Prevention (CDC). FEMA continues to tell Governor DeWine that Ohio is not eligible for assistance at this time.
Authorities have issued a shelter-in-place for parts of Katy, Texas, in response to a hazmat leak as of Feb. 12. Officials reported the incident began at a 99 Cent Only Store warehouse and have advised that the leak contains anhydrous ammonia material that poses an explosive and toxic risk. The cause of the incident is unknown; no casualties have been reported. They have warned local citizens that if avoidance of the site is not possible, protect the airway by covering both mouth and nose, as well as shielding the eyes. Cover all exposed skin to prevent chemical particles and droplets from settling and causing irritation.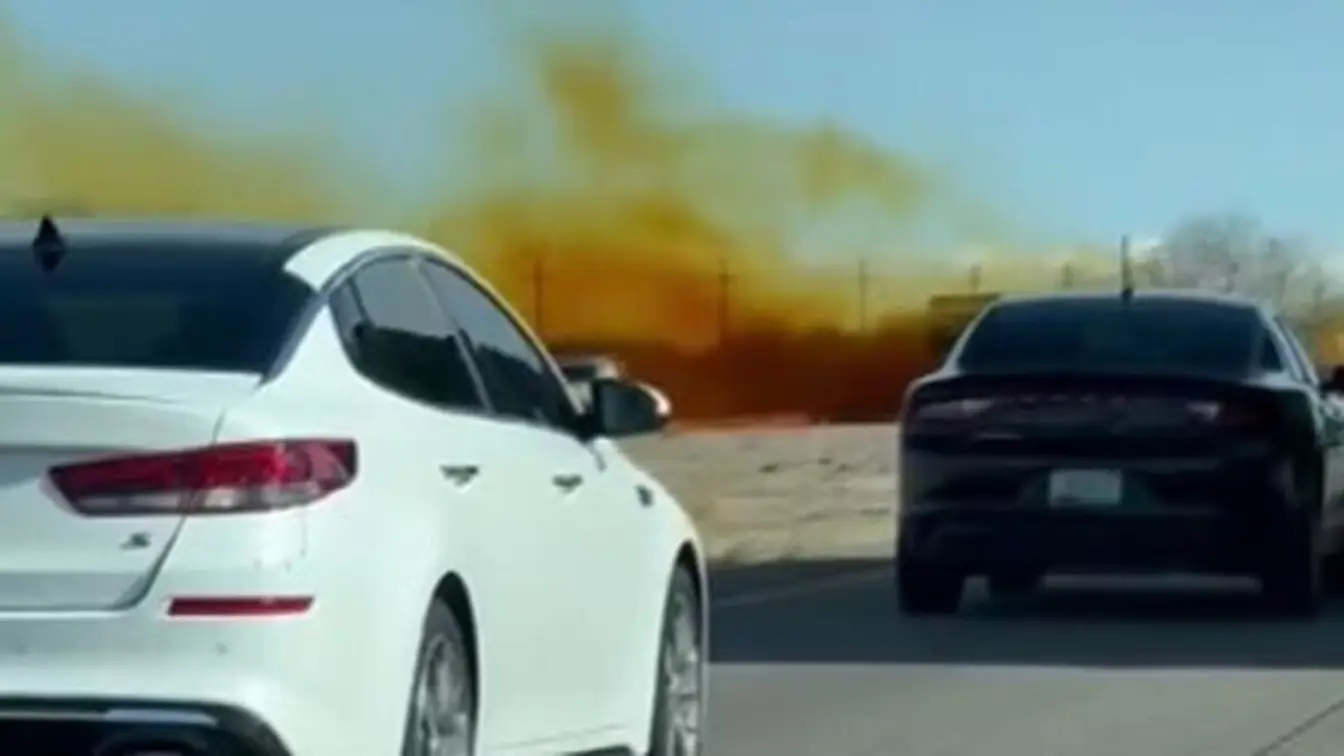 A portion of an Arizona freeway was closed in both directions on Feb. 14th, 2023 as a result of a crash and hazmat spill, authorities said. 
The state Department of Public Safety said the closure on Interstate 10 was "extensive" and urged motorists to avoid the area. 
A commercial truck tanker rolled over on the freeway, causing the spill, authorities said. Pima County officials stated that the dangerous substance was nitric acid. Nitric acid is a highly corrosive chemical used in manufacturing and fertilizer. Several areas were evacuated. Authorities have not said if there is any danger to the public.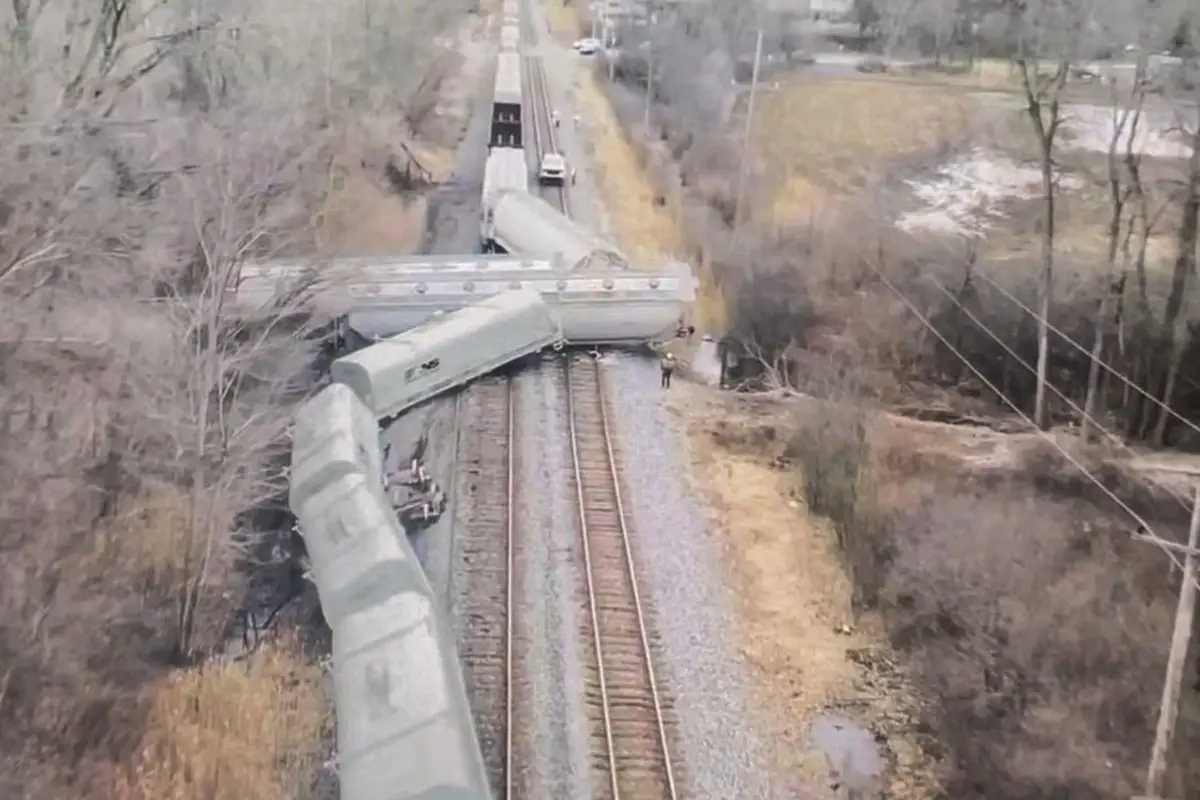 Six cars came off the tracks near Detroit, Michigan on Feb. 16, 2023. One of the cars was believed to contain hazardous substances, but thankfully, there were no signs that it was leaking or that there was any danger to the public. Officials are investigating the cause of the crash. This derailment in Michigan happens only two weeks after the Ohio derailment, involving the same train company, Norfolk Southern. The rail operator has been under scrutiny for its response to the Ohio derailment. Several lawsuits have been filed against Norfolk Southern alleging negligence and residents exposed to the dangerous chemicals from the derailment have voiced safety concerns.
A chemical fire at a storage tanker in an Oklahoma port is the latest in a string of incidents across the United States in just a few days. Just before 9 a.m.  on Feb. 14th, 2023, firefighters were alerted to the fire at the Port of Catoosa, northeast of Tulsa. The port was evacuated and an emergency shelter order was issued to local residents. It's unclear what caused the fire and if it was toxic. Port officials told local media they weren't sure what the tanker contained, but fire fighters confirmed the tank was thankfully empty.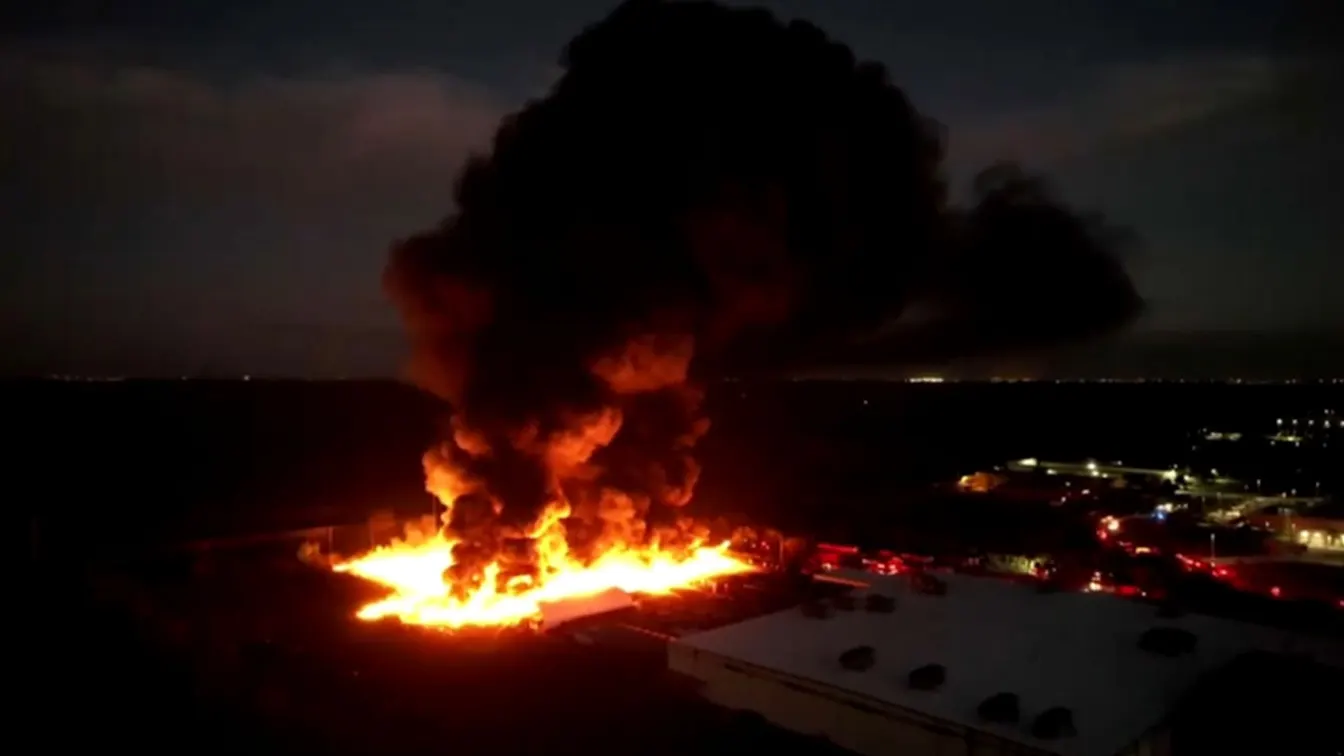 Firefighters aresponded to a massive industrial fire in Kissimmee, Florida. Osceola County Fire Rescue officials said they responded to a call that came in around 2 a.m. on Feb. 16th, 2023 about a fire behind a nursery supplies manufacturering plant. Officials said about two acres of pallets that had plastic planters on them were set on fire before spreading into a five-acre inferno. The plant itself did not catch fire. "Once the fire is out, it will take several hours to overhaul the area and deal with a large mess of melted plastic." The Fire Department said. Fire officials said they are monitoring the air quality because of the large plumes of smoke potentially containing hazardous chemicals from the burning plastic. Hazmat and the Florida Department of Environmental Protection are on the scene and reporting no release of hazardous materials at this time. 
It's sad to say that most of the aftermath of all of this is still being dealt with, both by officials, and those in the community who are dealing with it first hand. With these similar incidences taking place all over the United States in such. short period of time… one has to ask themselves, are we under attack? In these unprecidented times, I can only pray for our safety, and demand answers from those who are put in charge to protect us.
Recommended Reading:
------------------------------------------------------------
---