Lia Thomas is a college swimmer from the University of Pennsylvania who recently won the 500-meter NCAA Championship title.
Lia was born a biological male, but has since become a trans athlete who was allowed to compete in the women's division against biological females.
Since her big championship win, many have congratulated her. It was historic in its own way.
But not everyone was happy about her inclusion in the women's races.
One fellow college swimmer, Reka Gyorgy, said after the race that would like to see the rules changed so that a biological male is not allowed to compete with other swimmers who were born as females.
Opinions have remained divided, with many social media commenters, media outlets and pundits siding with Gyorgy.
Meanwhile, the NBC television network has gone in a different direction, deciding to compare Thomas to one of the most legendary and historically significant athletes in the history of sport.
NBC Writer Compares Transgender Swimmer to Baseball Legend Jackie Robinson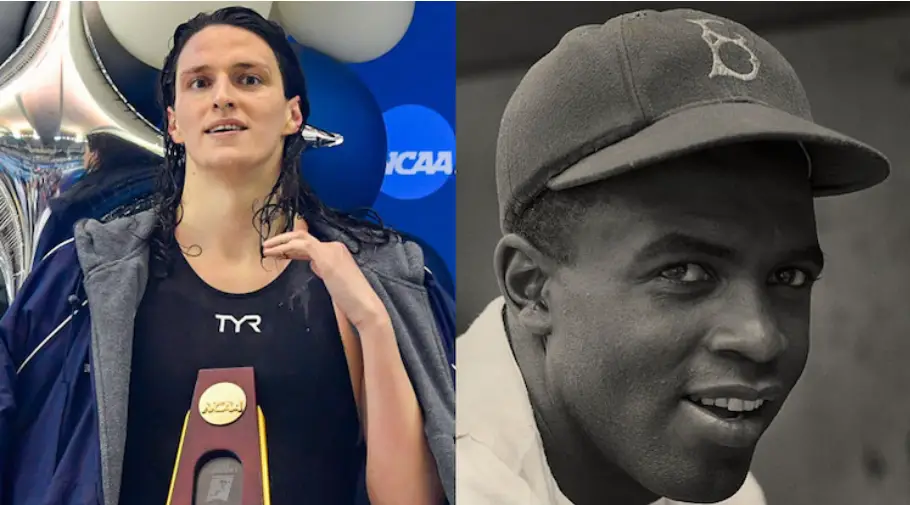 Robinson broke the color barrier on April 15, 1947 at Ebbets Field in Brooklyn, when he stepped onto the filed to compete for the Dodgers.
He had broken the color barrier in a sport that had been segregated for more than 50 years, and became one of the sport's best players.
There was even a recent movie telling his story titled '42.'
Meanwhile, Thomas has been crushing the competition in swimming.
In the NBC piece, Cheryl Cooky, a Purdue professor of American studies and women's gender and sexuality studies, explained their "cultural investment" in celebrating sports' 'firsts.'
She compared Thomas to several athletes including Robinson, the sports' first black baseball player, who faced constant racism during his playing days in the Majors.
Robinson faced so much racist treatment in some opposing ballparks that the City of Philadelphia itself eventually apologized to him for it. Some columnists have said it may have caused his death.
NBC Pundit Says Transgender Swimmer Should be Recognized as a Historic Trailblazer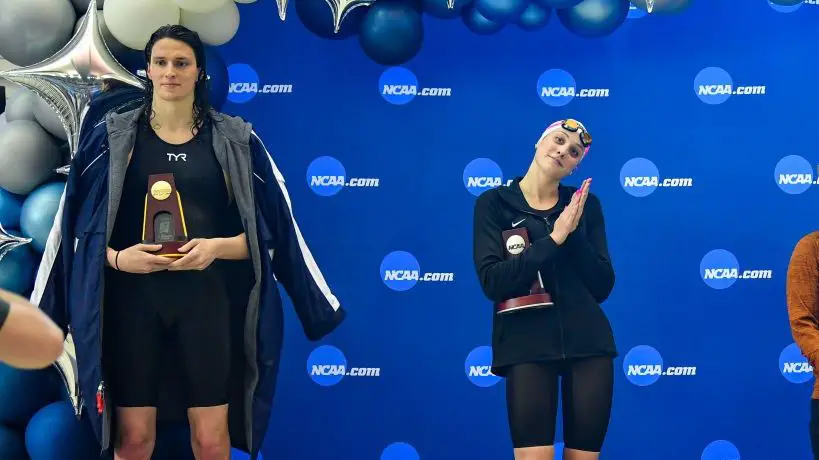 Cooky went on to say that Thomas deserves a special place among all-time, historically great athletes.
"Thomas, as the first transgender athlete to win a Division I NCAA championship, deserves to be placed among the other firsts," she wrote in the piece published on March 21 according to the website BlackEnterprise.com.

"She should be embraced in the history of progress that sports represent and recognized as the trailblazer that she is."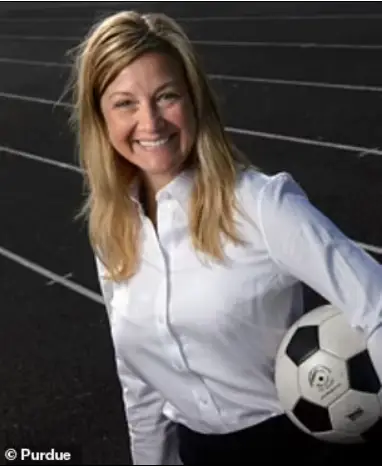 The NBC writer also accused critics "discrimination of athletes like Thomas."
"Change in sports doesn't happen overnight, nor is it linear. Major professional sports leagues like MLB and the NFL resisted racially integrating their player roster…Today, athletes like Jackie Robinson are celebrated as 'breaking the color barrier' in sports, although that narrative often requires sanitizing, simplifying or rewriting a more complex, nuanced and contradictory history," Cooky wrote.
In January, one of Thomas' teammates said she had been making the comparison to Robinson herself.
"She compares herself to Jackie Robinson," she reportedly said.

"[Lia] said she is like the Jackie Robinson of trans sports."
Since Cooky, a professor of gender and sexuality studies, made the comparison, many social media commenters have called for the Purdue University professor to be fired for making the comparison.
Her original NBC article can be read here.
Social media reaction to the story has been almost completely against Cooky's article; it can be read here.
Most commenters feel that it is not a level playing field for someone born as a biological man to compete against swimmers who were born as biological women, especially since male swimmers typically finish much faster than female swimmers in competitions.
So, what do you think? Let us know in the comments section of this article, and thanks as always for reading. 
------------------------------------------------------------
---