If you grew up loving hot cocoa you're going to love today's story. It's has hints of Willy Wonka, yet in the form of a healthy prebiotic soda that is rich in nutrients and has zero added sugars. Guilt free tasting pleasure. What more could one want?
The company was founded by a group of people that are passionate about cacao (chocolate) and they came together to do something special and meaningful. A rainforest conservationist, a design wizard and an actual rocket scientist started the company together.
The story began in the backwoods of Ecuador where Jerry (the rainforest conservationist of the team) became obsessed with cacao farming. In the capital city of Ecuador, Quito, he met Carl (the design wizard on the team) and together the two of them created and pioneered an Ecuadorian chocolate company. They started working with Servio, a local 4th generation cacao farmer and began experimenting with innovative ways to use the fruit of the cacao tree.
One day the team mixed something they called "Cacao fruit honey" and after recognizing the deliciousness of the taste and nutritional value they decided to mix it with sparkling water to create a new chocolate nectar that even willy wonka himself overlooked! They then committed to taking this to the world in a bold way through the brand Xoca.
The word 'Xoca' actually has it's roots in South America and means 'waters from paradise' – How beautiful is that?
They Upcycle The Cacao Fruit
The cacao industry is massive. Cacao is then processed into cocoa and put into chocolate bars. Both milk and dark chocolate alike. The cacao fruit is completely disregarded and wasted. Xoca decided to upcycle this fruit and started experimenting to make a drink out of it and it ended up being a hit. People love the taste. It's refreshing, healthy and pure.
Not only that but the upcycling of the cacao fruit is good for the soil because too much cacao fruit in the soil can negatively effect the pH of the soil. pH is one of the key determining factors to soil health. Imagine all the chocolate bought, sold and eaten each year. All of that waste is actually harming the environment. So take some of that chocolate budget of yours and reroute it to Xoca soda's to offset the negative effects and support your health in the process! Watch this video to learn more:
A Percentage Of Profits Go To Rainforest Conservation
As the company grows they will be donating a percentage of profits from Xoca drink sales to conserving 1,400 acres of Amazon rainforest. The Amazon rainforest is also called "The lungs of planet earth" and it is very important to preserve and protect them. I was influenced by Amazonian plants as a young age when my mother who was diagnosed with stage 4 cancer at the time took herbs from the Amazon Rainforest that ended up saving her life. I believe the plants and ecosystem in the Amazon are massively valuable and brands like Xoca deserve our support much more so than a brand like Coca-Cola.
The Nutritional Value of the Xoca Drink
Xoca contains B-Vitamins and theobromine for energy. Theobromine is naturally found in cacao and it has the same source in the fruit. Theobromine is the "kinder cousin" of caffeine. You don't get the spike and the crash. It's more of a steady form of consistent energy without the jitter. It  also has fiber for gut health. It also has different organic acids, prebiotics and fiber that are great for gut health.
The drink is GMO-free, gluten free and has no added sugar and come's in 3 flavors. Original, mint and ginger. Try Xoca by ordering on Amazon here.
Not only is Xoca healthy for you, it's healthy for the planet and it supports the Amazon Rainforest along with local farmers growing cacao in that region. I am so grateful for companies like this and will begin and continue to support them! They're on a mission that is important.
Xoca is Currently Starting Out And Can Use Your Support
Xoca is doing something that has never been done before. They're creating soda from a disregarded fruit that is wasted. This is a healthier solution to what was before full of sugar. They can be supported by purchasing some Xoca and having them shipped to your door through amazon prime. You can also support them by investing into the company through their company directly through their wefunder campaign by clicking here. Not only can you support them by using the product but you can support them and have a share in their success as they grow. How cool is that?
Check out Xoca soda on Amazon Here.
P.S. Xoca soda's are being used to replace red bull, coca-cola and other drinks as a great mixer for cocktails! How cool is that? Try some out today.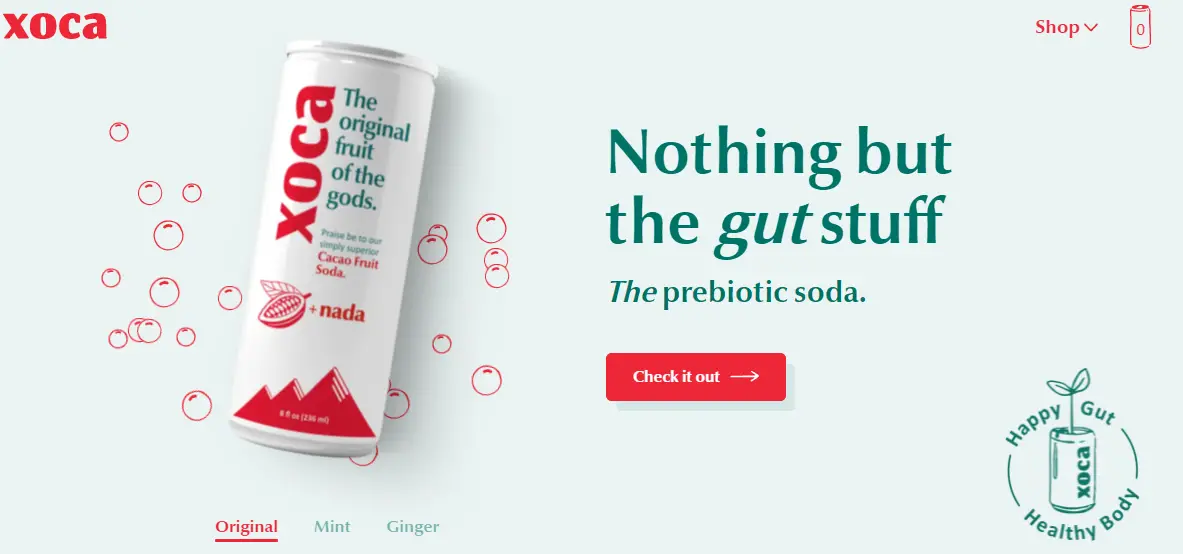 ------------------------------------------------------------
----------------------------------------------------------------------------------------------------
---
---
---