It looks like a simple grape but the health benefits pack a much bigger punch. This a berry not seen too often in the US but its quickly becoming a popular produce addition to many health food stores across the country. Used in Ayurvedic medicine for centuries, this bombshell berry is truly a hidden wonder. Green, orange and red/purple are the common colors of a gooseberry and each has its own distinct flavor profile. If you're trying to lose weight, suffering with hair loss or interested in the overall benefits of this tiny wonder, keep reading to find out why it needs to be added to your diet today!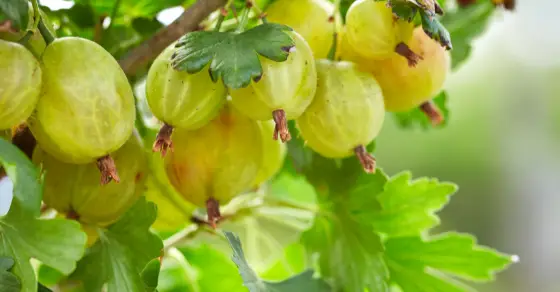 Indian gooseberry or amla is a sour, nutritious fruit of a tree which grows in India, the Middle East, and a few other Southeast Asian countries. It is known as Amla in India and Amalaki in Sanskrit. Due to its powerful antioxidant properties, it is often used as in Ayurvedic medicines to boost skin and hair health, and also overall immunity of the body.
 Super Fruit
---
Gooseberries are 55x higher in antioxidants than blueberries and 1.5x higher than acai. The only fruit that ranks higher is the coffee cherry.
High Levels of Vitamin C
---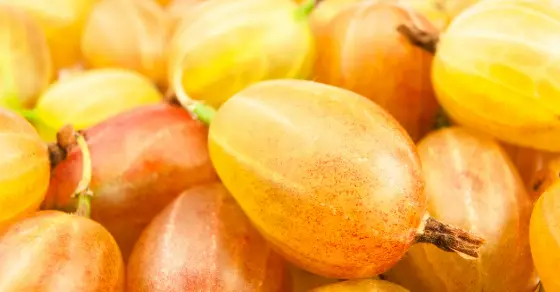 Compared to fresh oranges, Indian gooseberries have 20-30x the concentration of vitamin C. Among the most significant functions of vitamin C are immunity boosting, anti-oxidant functions and helping in the synthesis of collagen and norepinephrine.
High Fiber Content
---
A 100 gram serving of the fresh provides 4.3 grams of fiber (20% of your daily value).
Reduces Liver Damage From Alcohol
---
In a study with rats, they wanted to see if the gooseberry flavonoids, tannins, and phenolic content would help rats who were given alcohol. After a one month experiment, the liver tissue was much healthier in the rats who also were supplemented with high dosages of this berry.
Nootropic Properties
---
In a study done on mice, the mice were tested for 12 days on a gooseberry diet. The mice receiving the fruit had better memory retention, especially those who received the highest daily dose of 200 mg.
Minimizes Hair Loss
---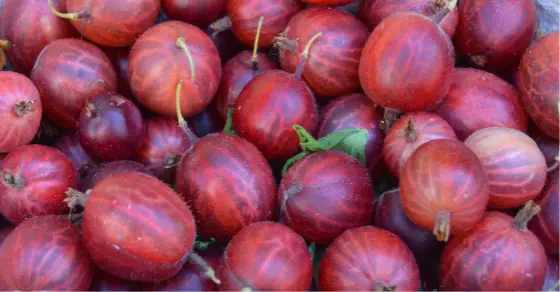 In a study out of Thailand, scientists tested a number of herbs, fruits, and vegetables which have played a part in the region's traditional medicine practices. Gooseberries were found to be one of the best hair growth promoters. The antioxidants present in gooseberries fight off the substances released when you are stressed, thus slowing down the ageing process. 
Less Inflammation In Precancerous Lung Lesions
---
An experiment using a known cancer causing agent, benzo(a)pyrene, was given to mice to promote the growth of cancer in their lungs. The mice dosed with gooseberries had nodes that were significantly decreased and several anti-inflammatory markers were also found.
Reduces Ovarian, Breast and Lung Cancer Cells
---
Ovarian: At the OB/GYN department of the University of Missouri Kansas City, mice were studied with xenograft ovarian tumors. After months of research, the amla leaf extract appeared to have a reverse effect on the tumor growth in mice.
Liver: Using a line of cultured human liver cancer (BEL-7404 cells), researchers in China wanted to see if the gallic acid extracted from amla leaf could affect their growth. It was found that in a dose dependent manner, increasing amounts of apoptosis occurred in these cells.
Breast: Using the MDA-MB-231 cell line, it was observed that relatively low concentrations of the fruit extract (25 and 50 microg/mL) decreased the invasiveness of these breast cancer cells in a lab experiment (invasion assay).
Anti-aging
---
Gooseberry juice contains a high amount of antioxidants, which help prevent oxidative stress. Oxidative stress is the primary cause of ageing and pre-mature ageing in hyperlipidaemia. 
Rich In Polyphenols
---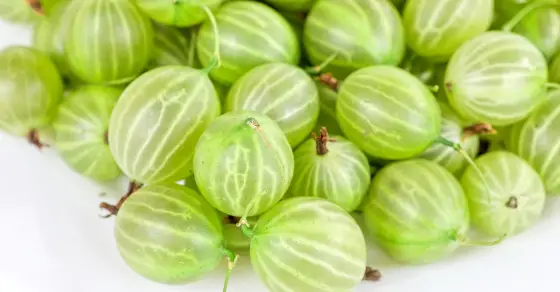 Gooseberry juice is rich in polyphenols, a substance that has a combination of anti-allergenic, anti-bacterial, anti-inflammatory and anti-oxidant properties. All of which help in minimizing the risk of cancer, strengthening the immune system while lowering blood pressure and lowering cholesterol.
Alma also contains norepinephrine, which is a neurotransmitter used to enhance brain function and good mood.

Where can you get high quality amla or gooseberry? Omica Organics offers amla powder, oil and amla seed oil. Three different versions of the product. Best part? It's biodynamic (higher quality than organic) and even better than that if you use the code: VFDF7M you'll get 10% off your order right now! 

Click here to visit Omica Organics Amla products. Remember to use VFDF7M as your discount code to save 10%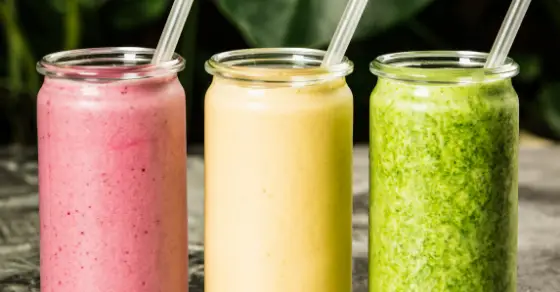 Gooseberry Smoothie
½ frozen banana
lemon juice to taste
1 – 1½ cups rice or soy milk
2-5g fresh ginger, to taste
1 cup gooseberries
Clean the gooseberries.
Blend all the ingredients.
Adjust amount of rice or soy milk according to desired consistency.
Gooseberry Smoothie Recipe (shared via: smoothiehealthyrecipes.com)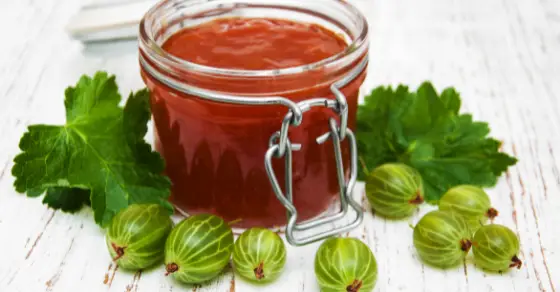 Gooseberry Jam
Blend Gooseberries until you reach 4 cups of mashed gooseberries.
Measure 4 cups of the berry mash into a large pot
Stir in the sugar.
Bring to a full rolling boil over high heat, and boil hard for 1 minute, stirring constantly.
Remove from heat, and stir in pectin at once.
Skim off any foam with a large metal spoon.
Ladle into hot sterile jars, leaving 1/4 inch headspace.
Process in a boiling water bath for 10 minutes.
Recipe shared from: Allrecipes.com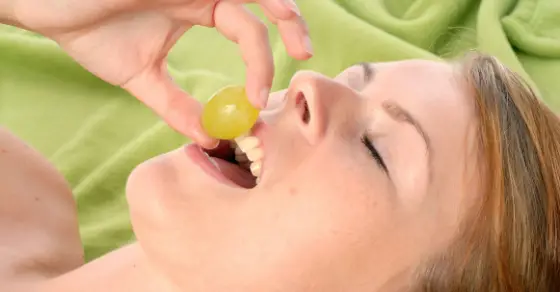 Alternatively, You can grab a handful and eat them whole!
If you're looking for the beauty benefits of Amla, check out this video:
Have you tried Amla before? If so, make sure to drop us a comment about your experience!
Click here to visit Omica Organics and try amla powder for smoothies, health drinks or tonics! You can also get the oil or Amla seed oil. Click here to visit Omica Organics and be sure to use the discount code: VFDF7M for 10% off your order! 
------------------------------------------------------------
---