The tiny house model is attractive for anyone who wants to escape the pressures of living in the city while camping or living on the land, anywhere from lush hillsides to rivers, lakes and the ocean.
The next big thing just might be tiny houseboat living, as evidenced by the work of one incredible builder of these mini masterpieces named Daigno.
Based out of Quebec, Canada, these mobile living spaces allow land and sea-dwellers alike to float their troubles away in a manner that is designed to be both lightweight and energy efficient.
The company focuses on durable, stable materials with longevity such as white cedar beams and plywood to create the tiny boats, which weigh about 5,000 pounds.
Their low weight allows the purchaser to cruise around lakes and rivers in style while relaxing at the same time.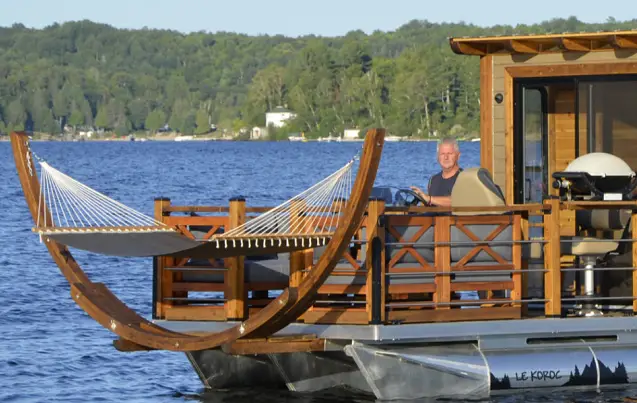 These tiny boats weigh about six times less than a traditional 40,000 pound houseboat.
The one shown above is 24 feet long and 8 feet wide, making it small enough to be towed on the highway.
The kitchen has all the amenities: a small table and bathroom with a shower stall, a folding table that also holds a mattress, and plenty of on-board storage space.
The front of the boat also includes a living area and a deck with a spot for grilling up the day's catch.
On the roof, a 265-watt solar panel has also been included for sustainable lighting and energy for the refrigerator.
Compostable toilets are also included.
Among the other models currently offered are the following:
Le Koroc P: This model (shown below) comes with a 330 watt solar panel, openings for fishing from inside the boat, a water tank and extra storage, along with a door to the back deck.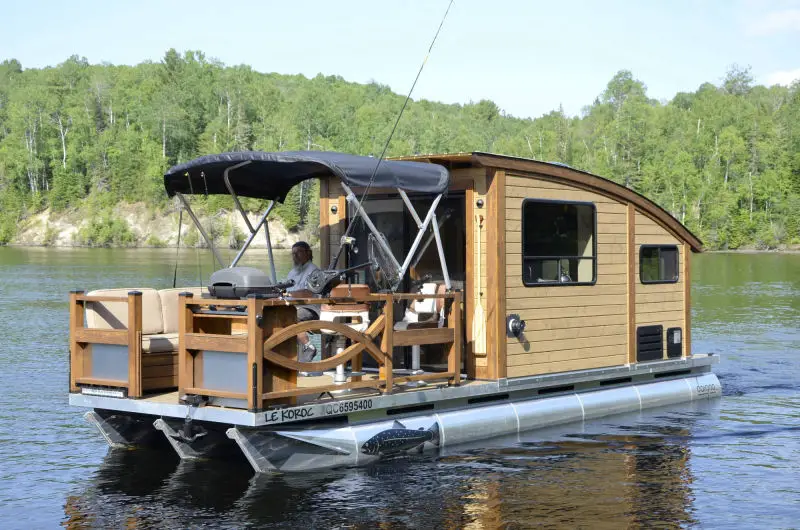 Le Koroc V: This boat has a larger cabin and deck equipped with comfortable waterproof benches. It also comes with lots of customization options and a hammock!
L'Equinoxe: The "big brother" of the Le Koroc models, this nifty model is available now.
The L'Equinoxe D advanced version features a living space on the top, second level deck.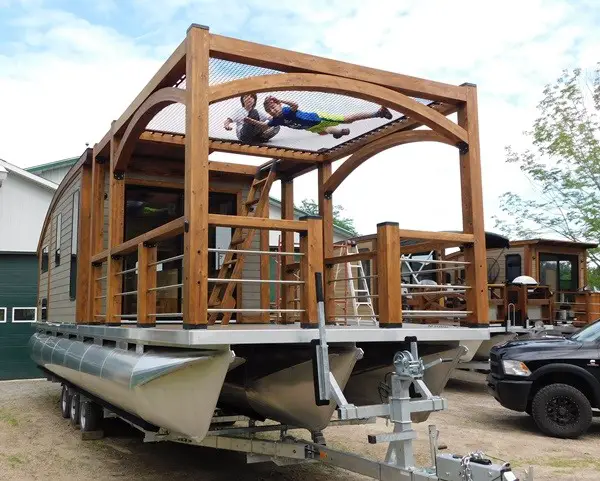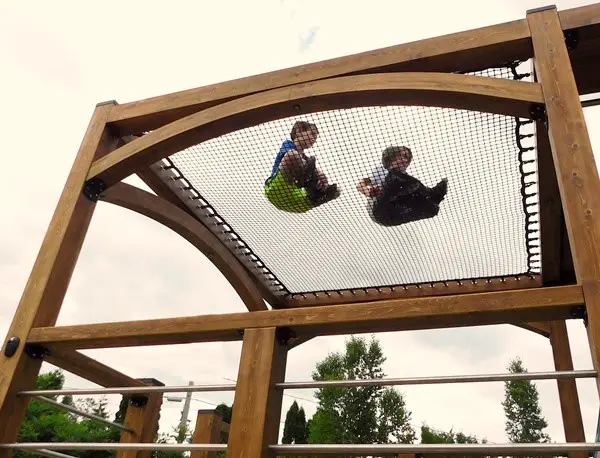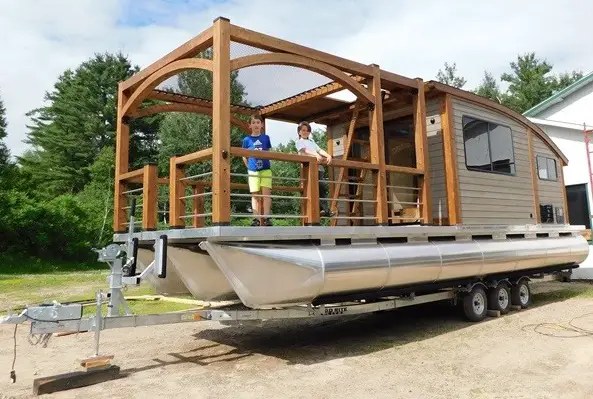 These houseboats look pretty awesome, right?
Be sure to share this article with anyone you know who would want one of these!
------------------------------------------------------------

---