Ok, so I am basically the only person I know who doesn't own an air fryer… that's not to say that I don't want one, though! Air fryers have become increasingly popular in recent years as a healthier alternative to traditional deep fryers.
However, while air fryers may be a convenient and delicious way to cook food, there has been much information spreading about the potential effect on our health associated with their use. In this article, we will explore the new information on the toxic hazards of air fryers, and give you the top 29 Air Fryers to avoid, and the ones that are safe to use.
The air fryer is a relatively new kitchen appliance that has gained popularity in recent years.
The first air fryer was invented in 2005 by Philips Electronics, a Dutch technology company. The company developed the air fryer as a healthier alternative to traditional deep fryers, which are known to be high in fat and calories.
Air fryers work by using hot air to cook food instead of oil. The appliance contains a heating element and a fan, which circulates hot air around the food to cook it. The food is placed in a basket or tray, which is then inserted into the air fryer. The air fryer then cooks the food using a combination of heat and high-speed air circulation.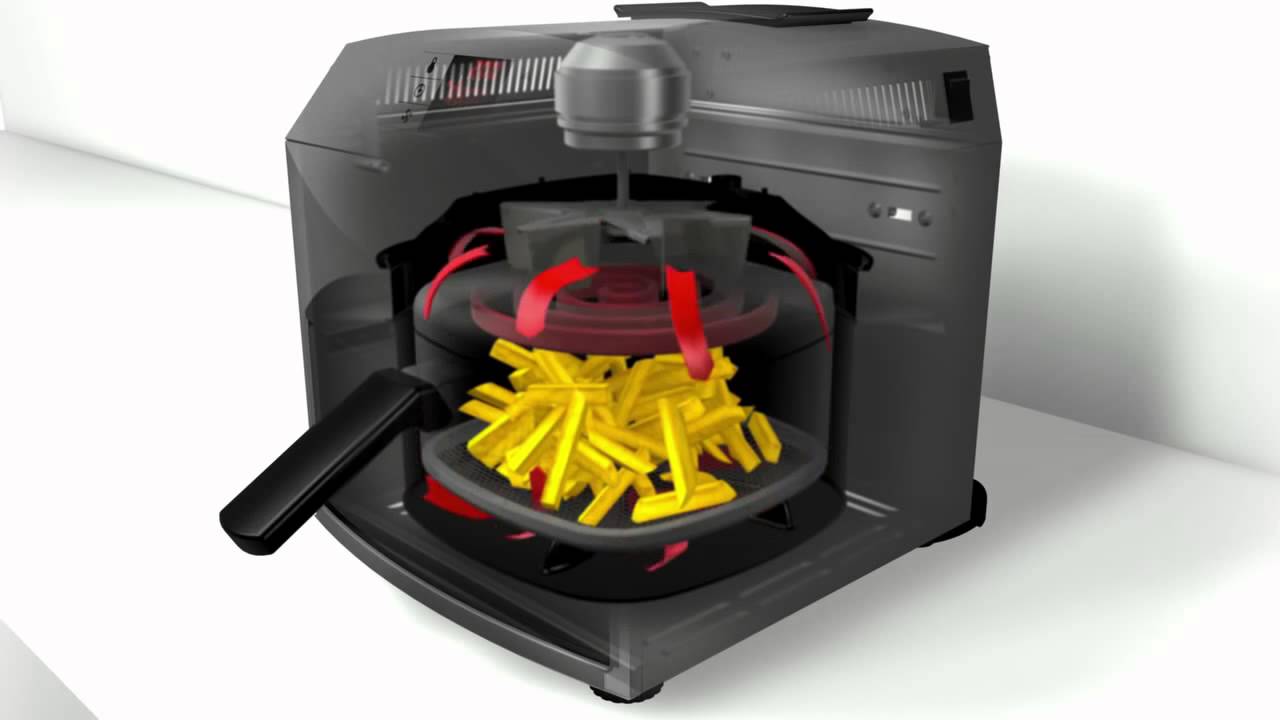 The cooking process in an air fryer is similar to that of a convection oven, but on a smaller scale. The hot air cooks the food quickly and evenly, resulting in crispy, golden-brown food with a fraction of the oil used in traditional deep-frying methods.
It's no wonder air fryers have become so popular so quickly! There are quite a few things about these air fryers that concerns me, though. Many of the best-selling air fryers today have non-stick coatings that may contain per- and polyfluoroalkyl substances. This class of chemicals, known as PFAS, can cause severe health problems.
Pretty Much All "Non-Stick" Kitchen Appliances Are Toxic
When you hear "non-stick" it's typically referring to food contact surfaces that have been coated with perfluorinated chemicals or PFAS. These synthetic chemicals are present on many types of cooking appliances and promises the consumer with easy cleanup, stain and grease resistance, and a no-mess, no-fuss type of surface tray.
Unfortunately, these chemicals are incredibly toxic to humans and the environment. Read more about PFAS here. The danger in PFAS chemicals is an accumulation of exposures over time because it does not leave your body for quite some time. So your daily exposure to PFAS chemicals needs to be monitored.
Some of the air fryers even have warning labels on the box, with claims of potential exposure to Bis(2-ethylhexyl) phthalate, lead, and other unspecified harmful chemicals. The biggest red flag to begin with is the coating on the inside of your air fryer. If it is non-stick, there is a great chance that it is leaching chemicals into your food every time you use it.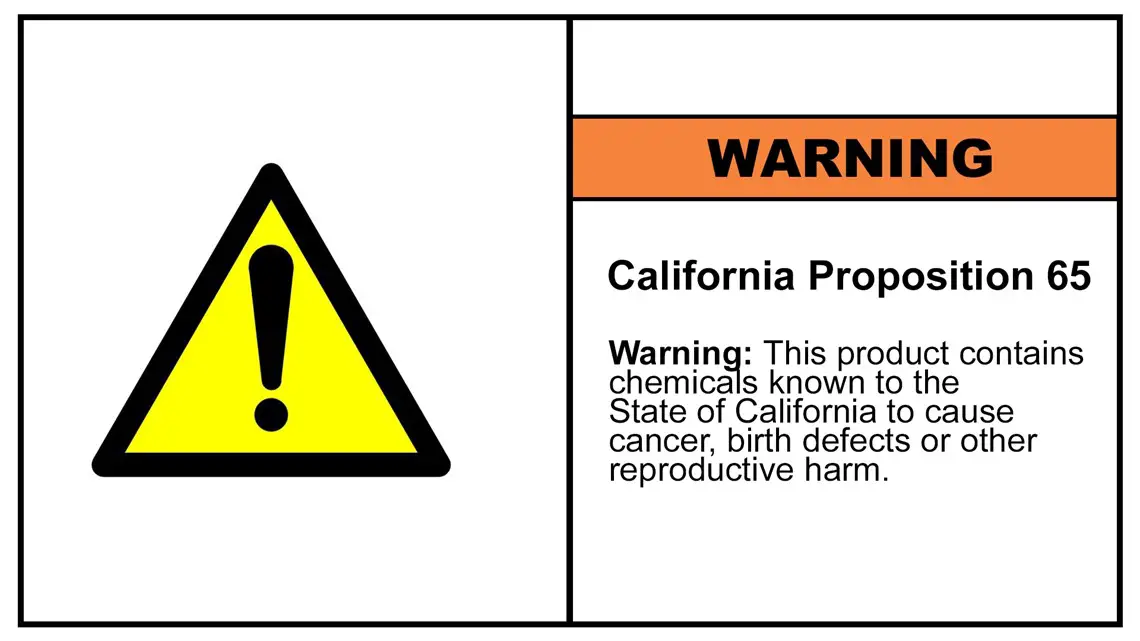 Best And Safest Air Fryer Options
These are the 2 safest option I found while scouring the internet. They are made of mostly glass and stainless steal, so less potential for leaching chemicals.
Nutrichef Halogen Glass Oven Air Fryer
This air fryer is made of mostly glass, so there is no risk of leaching chemicals from the non-stick. It has great reviews from actual owners, and the price tag isn't bad! $74.99 on the Nutrichef website.
hOmeLabs 11.6 Quart XXL 8-in-1 Air Fryer Oven
This air fryer might be my favorite for the simple fact that it has a dehydrator option! Well-made with stainless steel and a thermal protective see-through double-layered glass door. With 8 different cooking modes, $144.99 ain't all that bad!
Throw These Air Fryer's In The Trash!
These brands were found to contain contaminants within the surfaces touching food: Teflon, "nonstick coating", PTFE fluoropolymer, or plastics.
Beautiful 6qt Digital Air Fryer with Touch-Activated Display

Beautiful 9qt TriZone Air Fryer

Bella Pro 6.3 qt Air Fryer Touchscreen

Black+Decker HF100/110 Air Fryer

Breville BOV900BSSUSC The Smart Oven Air

Breville The Smart Oven Air Fryer

Breville The Smart Oven Air Fryer Pro (BOV900BSSUSC)

Cafe Couture Oven with Air Fryer (C9OAAAS4RW3)

Calphalon Performance Counterop French Door Air Fryer Toaster Oven

Cosori Smart Air Fryer Toaster Oven

Cosori CP158-AF, CP137-AF (Pro Air Fryer)

Cosori CP358-AF (Pro II Air Fryer)

Cosori CS358-AF (Smart Air Fryer)

Cuisinart TOA-60 Convection Toaster Oven Airfryer

Cuisinart TOA-65 Air Fryer

Cuisinart TOB-135N Air Fryer

Dash Chef Series 23 L Air Fryer Oven

Dash Air Crisp Pro Digital

Dreamiracle Air Fryer Toaster Oven Combo 21 Quart 7-in-1 Countertop Dehydrator

Farberware Air Fryer Toaster Oven

Galanz Digital Toaster Oven with TotalFry 360

Innsky Air Fryer 5.8QT, 1700W Stainless Steel Air Fryer Oven

Kalorik Maxx 26qt Digital Air Fryer Oven

KitchenAid Digital Countertop Oven With Air Fry

Ninja Foodi 6-in-1 2-Basket Air Fryer

NuWave Pro Plus Oven

Panaromia Air Fryer Toaster Oven Combo

PowerXL Air Fryer 7 QT Maxx Classic

Rosewill RHAF-16003V3 5.8-QT XL Air Fryer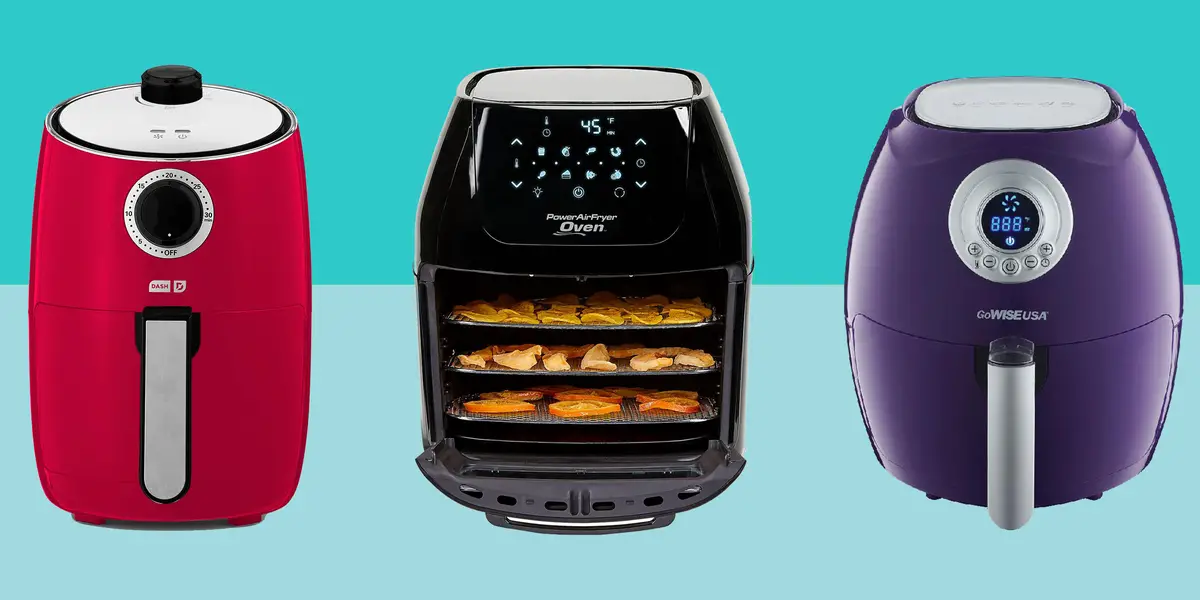 In conclusion, it is crucial to be aware of the potential dangers associated with toxic chemicals found in air fryers. While air fryers offer a convenient and healthier alternative to traditional frying methods, it is important to purchase wisely and do your research.
Always read the manufacturer's instructions and avoid using non-stick coatings that contain perfluorinated compounds. Regular cleaning and maintenance of your air fryer can also help minimize the risks of exposure to harmful chemicals. Stay safe and make informed choices for a healthier lifestyle.
Recommended Reading:
------------------------------------------------------------

---