The social media landscape is chock full of confusing words, speech and language, so much so that puzzles like the one shown below can actually be quite therapeutic in a strange way.
These puzzles help to restore focus and healthy brain function by presenting a simple yet oftentimes perplexing puzzle to solve, one that that oftentimes produces a wide array of answers across a wide spectrum of respondents.
A few years back, a puzzle was released that left the Internet completely baffled.
It all started with a simple concept: a black-and-white photos of a group of animals, including an elephant, donkey, cat and dog.
The question is simple: how many animals do you see in the puzzle below?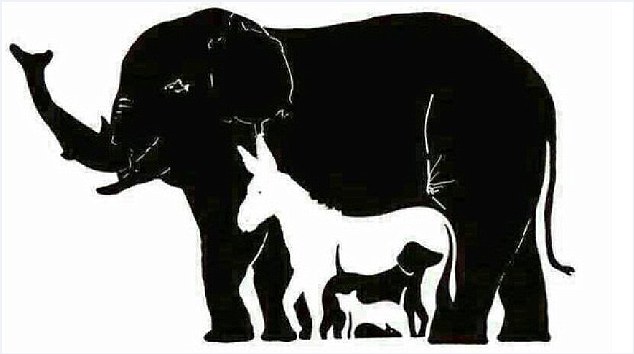 The puzzle is not unlike its sequel, which included North American animals.
Did you spot a large number of animals in the picture above? Or perhaps just a few?
Upon closer inspection, it appears that the picture shows an elephant, a dog, a donkey, a turtle, a rat, a snake, a dolphin, a cat and a fish.
These are the nine main animals that are most "officially" seen in the picture.
So, the main question I want to ask at this stage is, how many animals did you see at first glance?
Hang on to that thought, because we're about to reveal the final answer.
First, let's examine the picture one more time. See if you can spot any additional animals.
Then, we will show a diagram of the seven "hidden" ones most people have not been able to spot.
Some people have been finding the extra ones, and the Internet has been baffled and divided ever since.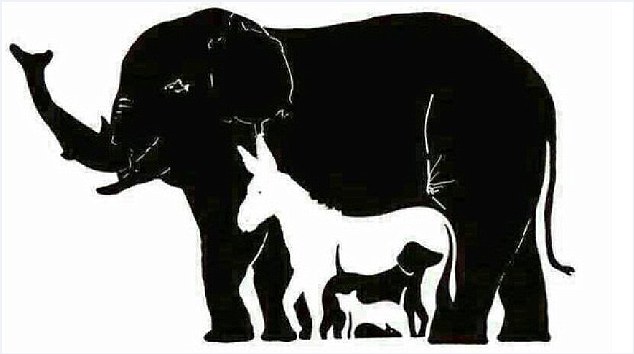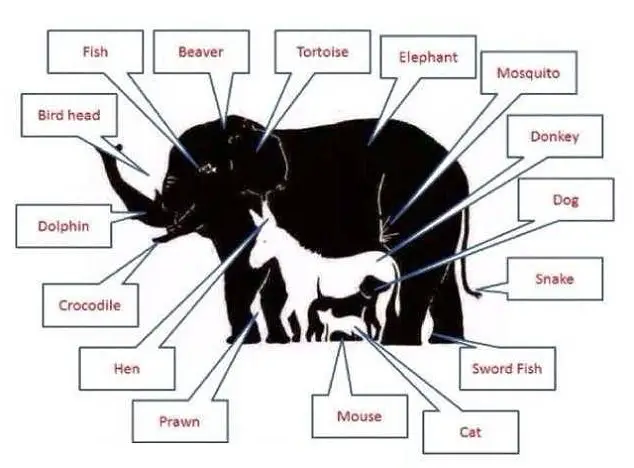 And that's all she wrote, folks!
Did you see the prawn (shrimp), hen in the donkey's ear, crocodile, dolphin on the elephant's trunk, or any of the other hidden ones?
If so, you may have better visual recognition skills than the rest.
Thanks for playing, and be sure to share with us how much you got on the first try! 
------------------------------------------------------------

---