Betty White died at the age of 99 on the last day of 2021, and left behind a legacy of laughter and fun for all to enjoy.
The former star of the popular 'Golden Girls' TV show was a step mother to three children that she left behind.
White is one of the most lovable personalities in TV history, and the following quotes are proof positive.
1. Betty was always a hopeless romantic of sorts. She was married twice, but spoke with great fondness over her two husbands who passed away.
She knew how to bring laughter to a difficult situation, however.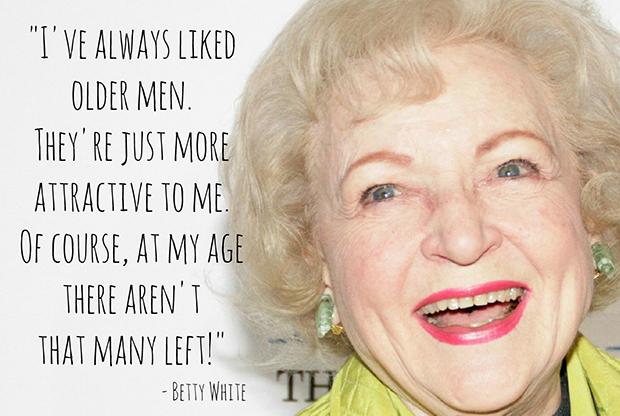 2. Betty was well known for making taboo jokes. She didn't care who she offended, she simply told it like it was.
No wonder she reminded so many of us of our grandmothers and all of the funny times we spent with them. 
3. Self-deprecating humor was a big part of her personality as well. 
Betty loved to poke fun at herself as much as she did anything or anyone else at times, while almost always staying positive in the end.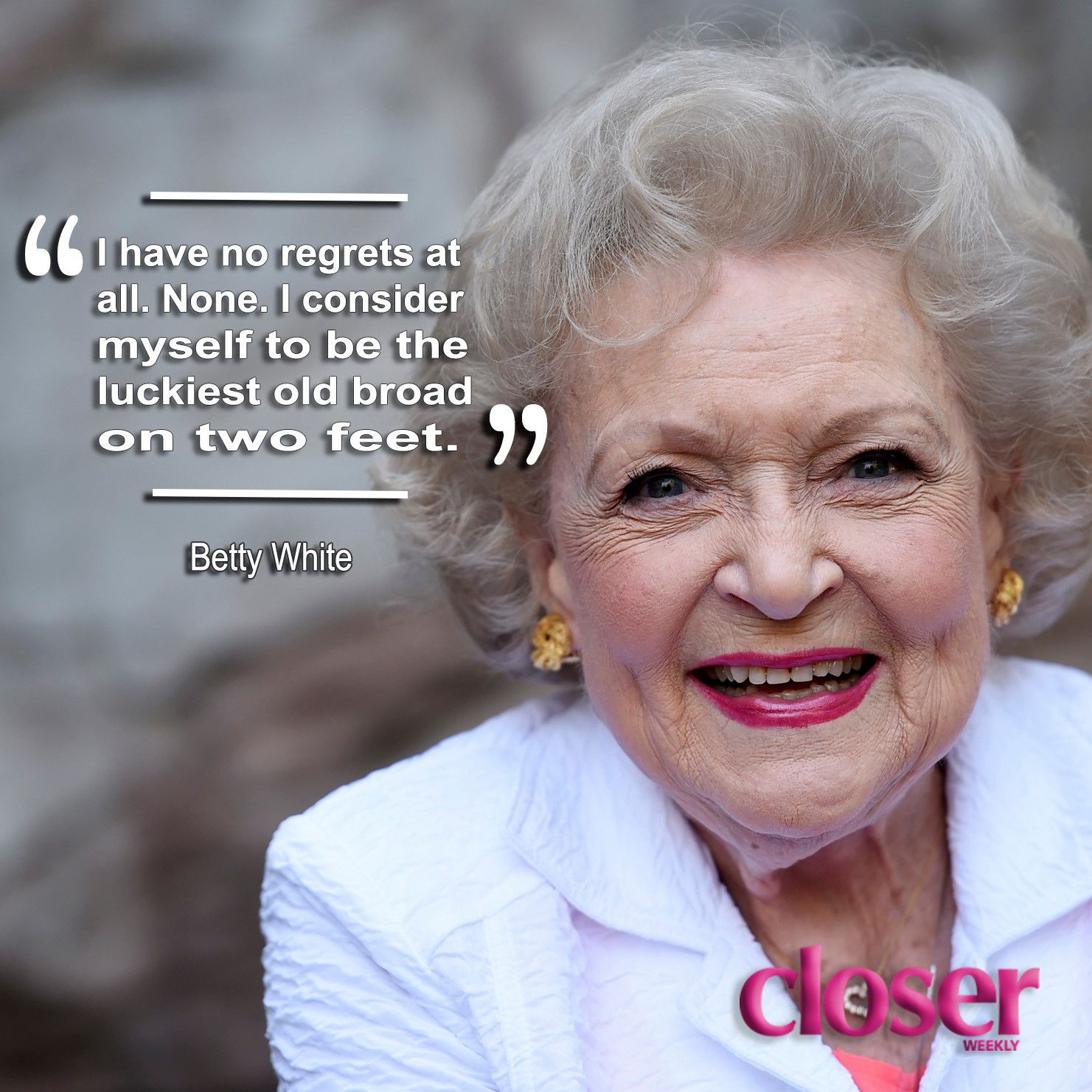 4. Betty knew how to make people laugh.
Her sense of humor is not unlike that of a raunchy birthday card your aunts and uncles may have given you at the age of 14.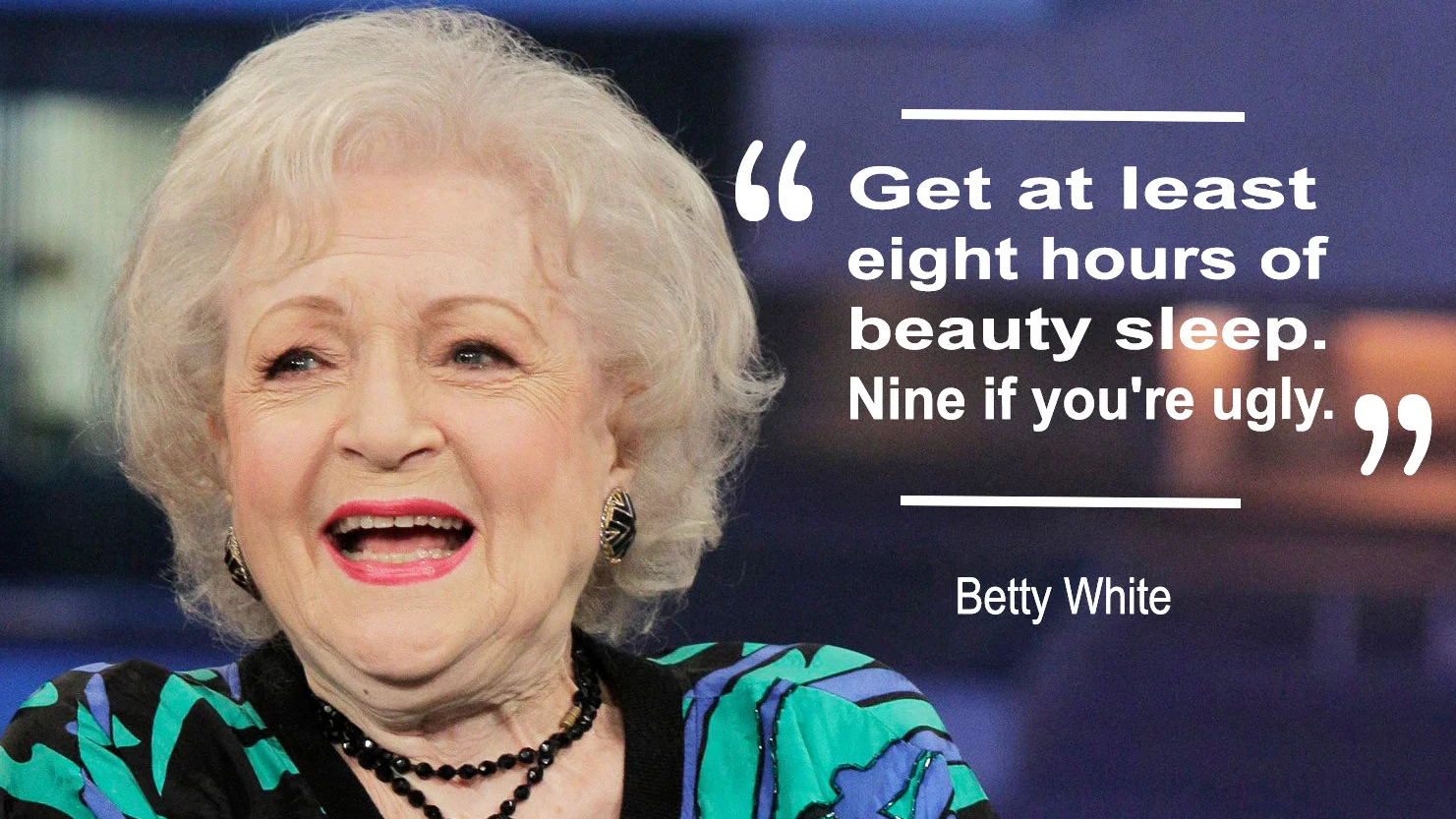 5. She often joked about her diet. Humor must be a secret ingredient to living a long life after all.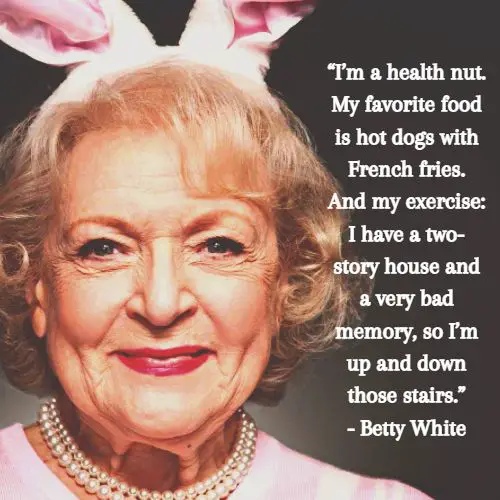 6. She joked about some of the most frustrating parts of getting older.
Having lost two husbands and plenty of close friends, Betty White always kept it real. 
7. Betty White was queen of the comeback, that much is for sure. 
8. She often took aim at Facebook and social media. She once remarked that staying curious was one of the secrets to her happiness, success and longevity. 
9. Betty had a big heart and seemed to lament the passing of the years and the lack of enthusiasm that oftentimes comes with them. She loved kids and animals, but people her own age, well…
10. Betty may not be with us physically anymore, but her spirit lives on through the times we got to share with her. 
Betty White Had Plenty of Hilarious TV and Movie Cameos— Here Are Her 10 Best
If you've watched Golden Girls day after day and want to take  Betty White fandom up a notch, check out the following 10 shows and films.
These were ranked as her "funniest and finest performances" recently.
10. Lake Placid-
Betty played a horror movie villain in this film, believe it or not.
More specifically, she co-starred as a foul-mouthed, croc-loving widow named Delores Bickerman.
It was a show-stealing role that fans still remember.
9. Boston Legal-
Betty plays a religious zealot named Catherine Piper in an episode of this series , who later holds up a row of convenience stores.
It's a lot funnier than it sounds, as evidenced by the video below.
8. The Comedy Central Roast of William Shatner-
Betty loved to make fun of fellow senior citizens, and this performance is just another example.
We all knew she was foul mouthed, but few realized exactly what she was capable of until her performance in this production.

7. The Proposal-
Betty has the quirky grandmother act down to a tee in this film. She would later parlay her work in 'The Proposal' into Snickers commercials and other quirky gigs.
6. Saturday Night Live-
Betty became the oldest person to ever host the show, and starred in some classic scenes including the one shown below.
5. 'Birthdates' episode, Hot in Cleveland-
Betty played a character similar to her Golden Girls days in this comedy series guest appearance from 2010. If you're looking for vintage Betty, this is your show.
4. 'Anthropology 101,' Community-
White plays professor June Bauer in this outlandish guest appearance that can be seen below.
3. 'Bad Bromance,' Hot in Cleveland-
With over 6,000,000 views, this scene is worth its weight in comedic gold.
2. Screen Actors Guild Lifetime Achievement Award-
One of her most legendary moments, Betty White hints at a colorful sexual history while leaving the audience guessing in this classic collection of moments.
1. 'The Californians/Buh-Bye'-
This skit takes the top prize because it shows Betty at her most outlandish and unpredictable. We don't want to spoil it, but a kiss involving Hollywood hunk Bradley Cooper is prominently involved.
Enjoy!
------------------------------------------------------------
---