The Will Smith and Chris Rock incident has continued to dominate news media headlines for the past few days, as everyone from celebrities like Jim Carrey to social media commenters and TV news hosts have weighed in on what happened.
News continues to trickle out from Sunday's awards show, including hidden footage from a meeting between Samuel L. Jackson and Denzel Washington during which Jackson was awarded his first ever Oscar for lifetime achievement.
While Smith released what many thought was a heartfelt and admirable apology after his attack on Rock at the show, he's not out of the woods yet when it comes to possible punishments.
In fact, Smith's difficulties may just be getting started, according to the latest news reports stating that he could be on his way out of the Academy after what happened during and after the big day.
Will Smith May Face "Suspension" or "Expulsion," Board of Governors Announces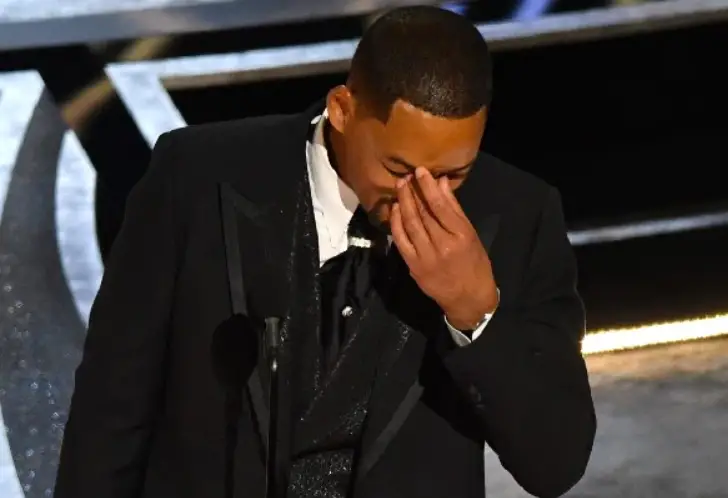 According to a new statement released on Wednesday, Smith was asked to leave after the incident but "refused."
The organization also admitted they botched the handling of the incident, according to a report from Yahoo! Entertainment.
"The Board of Governors today initiated disciplinary proceedings against Mr. Smith for violations of the Academy's Standards of Conduct, including inappropriate physical contact, abusive or threatening behavior, and compromising the integrity of the Academy," the statement begins.

"Consistent with the Academy's Standards of Conduct, as well as California law, Mr. Smith is being provided at least 15 days' notice of a vote regarding his violations and sanctions and the opportunity to be heard beforehand by means of a written response.
"At the next board meeting on April 18, the Academy may take any disciplinary action, which may include suspension, expulsion, or other sanctions permitted by the Bylaws and Standards of Conduct," it continues.
Academy Apologizes to Chris Rock for Smith's Actions Handling of the Situation 
The Academy also apologized to Mr. Rock, as well as the viewers at home.
"Mr. Smith's actions at the 94th Oscars were a deeply shocking, traumatic event to witness in-person and on television. Mr. Rock, we apologize to you for what you experienced on our stage and thank you for your resilience in that moment.
"We also apologize to our nominees, guests and viewers for what transpired during what should have been a celebratory event," the statement says.
"Things unfolded in a way we could not have anticipated. While we would like to clarify that Mr. Smith was asked to leave the ceremony and refused, we also recognize we could have handled the situation differently."
A Smith representative did not respond after a Yahoo! representative reached out for a reaction.
------------------------------------------------------------
---