Britney Spears has come a long way from the pop diva and teenybopper she was once known as during her more active days as a singer.
Spears, now 40 years old, recently announced that her third child is on the way, this time with her 28-year-old fiancé Sam Asghari.
Asghari is set to become her third husband, and the couple's pending baby would be the pop princess' third child.
Britney Spears Thought She Was Gaining Weight. It Turns Out She Was Pregnant Instead
Spears posted the Instagram story below, which explains more about how the situation unfolded.
She originally noticed that her stomach had grown bigger. It was then that her husband Sam said that she was "food pregnant."
His diagnosis turned out to be incorrect, however, as you can read in the hilarious social media post below.
Britney's fans were thoroughly confused by the posting.
Many of them missed the most important part of the post where Spears revealed she was actually pregnant, it seems!
 

View this post on Instagram

 
"I'm Not Sure if It's a Food Baby or a Person, But Congratulations Either Way!" 
Comments sent to Britney after her announcement were just as unique and interesting as her original Instagram post.
"Congratulations sis!! 🥳 I'm so excited for you!!😍 Love you!!!🥰," fellow superstar Paris Hilton wrote in the comments.
Others weren't quite as sure what to think of her big announcement, however.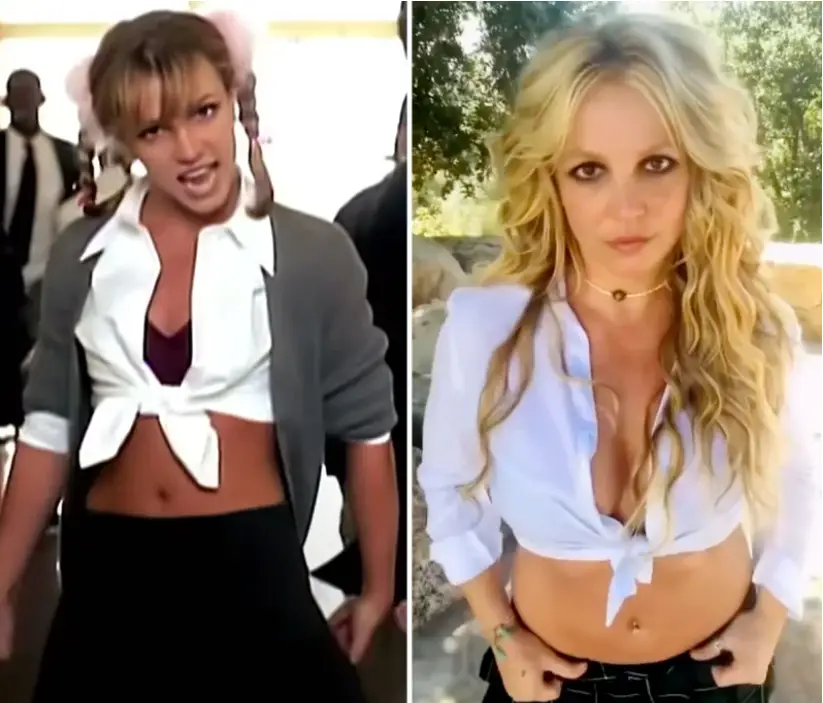 A hilarious sequence of comments unfolded as fans did their best to digest the news that Britney had shared a little while earlier in her Instagram post.
"I'm so confused…Are you pregnant or not?!" one fan sincerely asked the longtime pop singer extraordinaire.

"Congratulations!" another fan reportedly said. 

"I'm not sure if it is a food baby or a person baby, but either way yay!!!!!!!"
Eventually, Britney put an end to the suspense and confirmed that she really was pregnant, highlighting the part of her Instagram post that many had failed to understand.
"I got a pregnancy test…and uhhhhh well…I am having a baby," she said.
------------------------------------------------------------

---