There has been a growing trend in recent years of nature lovers enjoying their time at, in or around waterfalls, and it has been mostly a positive in so many ways.
Waterfalls provide negative ions, which are healing substances given off in abundant natural areas such as forests, lakes, rushing rivers, mountain tops, and other natural features.
These incredible natural wonders aren't always as safe as most people think, however.
They have an untold risk of being dangerous to tourists, especially young children.
Recently, one couple from North Carolina visited a natural setting in Whitewater Falls, North Carolina.
They did their best to prevent tragedy from happening, they said, as they helplessly watched the most tragic event of their lives.
Young Girl Had Been Playing in Sand Before the Fall Occurred 
The young girl, three-year-old Nevaeh Newswanger from Denver, Pennsylvania, had been playing in sand nearby when she fell into Whitewater Falls in North Carolina.
Her parents, Keith and Sheri Newswanger, did their best to grab her, but they said the current was too strong according to a recent report.
Her body was later recovered around 1 a.m. in an 'entrapped area of the falls.'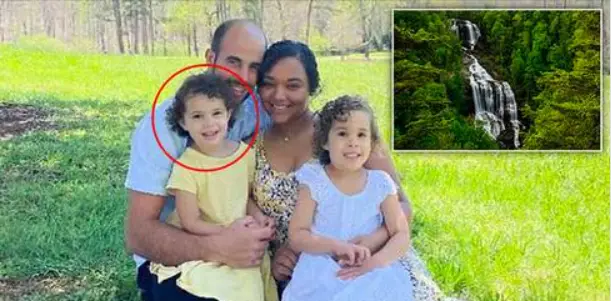 A GoFundMe page has been set up for the costs of her funeral, which currently has raised a little over $5,000 of its $25,000 goal.
Nevaeh's GoFundMe page can be viewed here if you'd like to donate or learn more.
Warning Issued to Park Visitors Over Risks of Children Falling 
Park officers sent their condolences to the family after her fall.
"First and foremost our prayers are with the Newswanger Family as they grieve the loss of this precious young child," said Sheriff Chip Hall in a press release.
"With the onset of spring weather we need to be reminded of the dangers associated with (areas) such as waterfalls."

"While beautiful to view from a safe distance, venturing out closer to the falls for any reason brings tremendous danger.

"Always remain at a safe distance, follow safety precautions and warnings which are in place, and view waterfalls from designated viewing areas."
------------------------------------------------------------
---