Controversy is brewing in Fulton County, Georgia in a suburb of Atlanta over a teacher, coach and athletic director who was videotaped aggressively restraining a female student.
The teacher, Kenneth Miller, was originally fired for his actions and is now on administrative leave, facing an additional 20-day suspension from his job.
But the teacher says he was defending himself from the student, who was later found to have a loaded gun in her backpack, and added that he adhered to exactly what the school board says a teacher is allowed to do.
"I'm OK with Him Standing Up for Those Children…What I'm Not Okay with is Him Being Railroaded"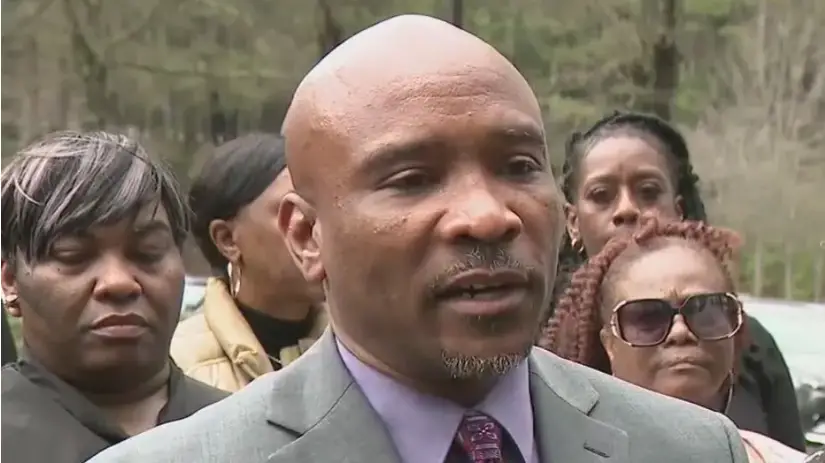 The school said that it is seeking disciplinary action because Miller admitted to grabbing the student.
But supporters say that he may have saved lives by restraining the student, who reportedly hit him with a stapler and/or aggressively knocked his phone out of his hand.
"This case is egregious," said Rev. Dr. Michael D. Stinson, who serves as senior pastor of the nearby East Point First Mallalieu Church.

"If you see the tape, you see a young lady who is totally out of control," said. "f I hit a teacher when I was growing up, I wouldn't be here today."
Another supporter, Kavon Smith Arnold, agreed.
"I'm OK with him standing up for those children…What I'm not okay with is him being railroaded," she said.
"Because at the end of the day, teachers are put in very uncompromising positions to take care of our children."
Confrontation Captured on Police Body Cameras
The confrontation can be seen in a video below, as it was captured on police body cameras.
Things got heated when Coach Miller confronted the unidentified girl about a gun that he believed she had on her. She smacked the man's hands, knocking his phone to the floor. It was also alleged in news reports that she hit him with a stapler, although initial video evidence is unclear.
Miller then aggressively grabbed the girl, he says in self-defense. A gun was later found in her backpack. Another news station reported that Miller said she hit him with a stapler.
The teacher also said school staff had previously received a tip that students had guns on campus and "possibly had something planned for the day's pep rally.
He said the school principal asked him to locate the weapons, which he did.
"We saved lives that day," Coach Miller said.

"There are a lot of parents who are extremely happy that their child made it home that day. There are a lot of parents that are extremely happy they didn't get that phone call that your child was involved in a situation at the school on that day."
Joined by his attorney last Wednesday, he vowed to fight the district's plans to suspend him as supporters rallied nearby, according to Fox5Atlanta.com.
Watch video of the incident below:
------------------------------------------------------------
---