Canada is one of the most underrated countries as far as travel destinations go, with some of the best scenery on Earth.
Among Canadian destinations, there are few more spectacular, quaint, and enjoyable than Prince Edward Island (PEI), which boasts an average summer temperature between 70 and 93 degrees Fahrenheit.
Between the wildlife, the flora, bustling seafood scene and charming, quaint small towns, there are few better destinations to check out than Prince Edward Island.
Recently, the Island made headlines with the announcement of its stunning new 435-mile walking path, which allows both experienced hikers and casual walkers of all ages to embark on the journey of a lifetime.
The entire loop takes about 32 days to complete (when walking 12 to 15 miles per day according to TravelandLeisure.com), but hikers can start or stop anywhere.
The 435-mile Island Walk opened in September, and is just begging for a visit.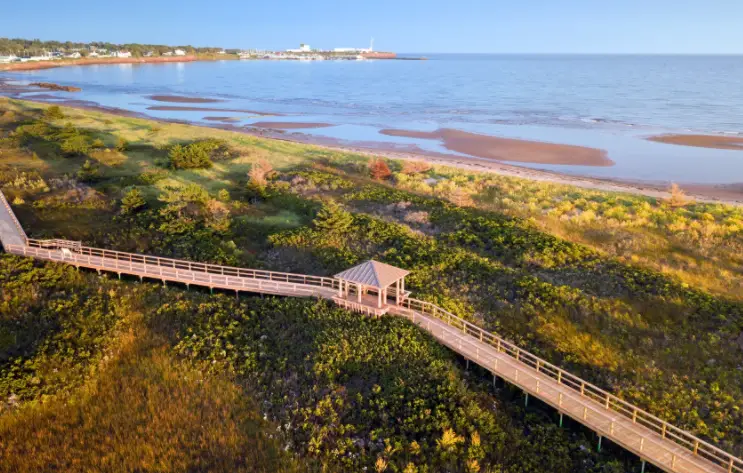 The pathway is relatively flat, and leads through coastal sections including lighthouses, the historic Confederation Trail, red dirt roads, and cozy towns with seafood selections like shucked oysters, lobster rolls, and more.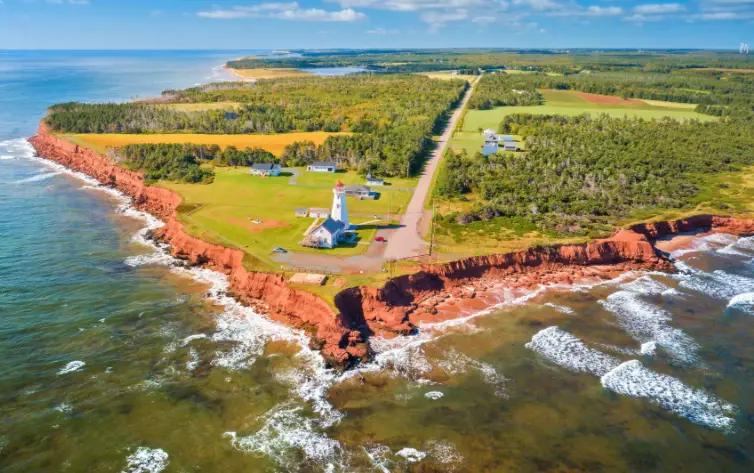 Prince Edward Island and the trail are also among the top places to take in fall colors in Canada.
Bike paths and kayaking are among the outstanding activities in the region, which look spectacular during the autumn months.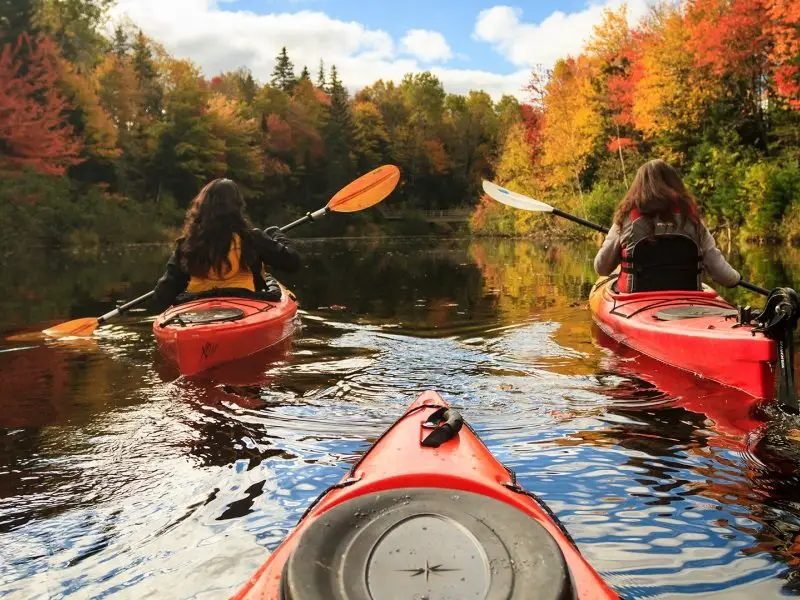 The region is also known for its strikingly beautiful beaches and sand dunes.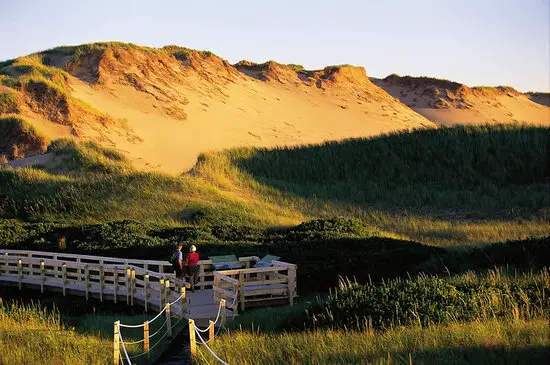 While I'm not the biggest fan of windmills in natural spaces, you have to admit these landscapes look incredible, and this new walking trail is a brilliant idea.
I would love to see it implemented in more places to encourage more walking and less driving.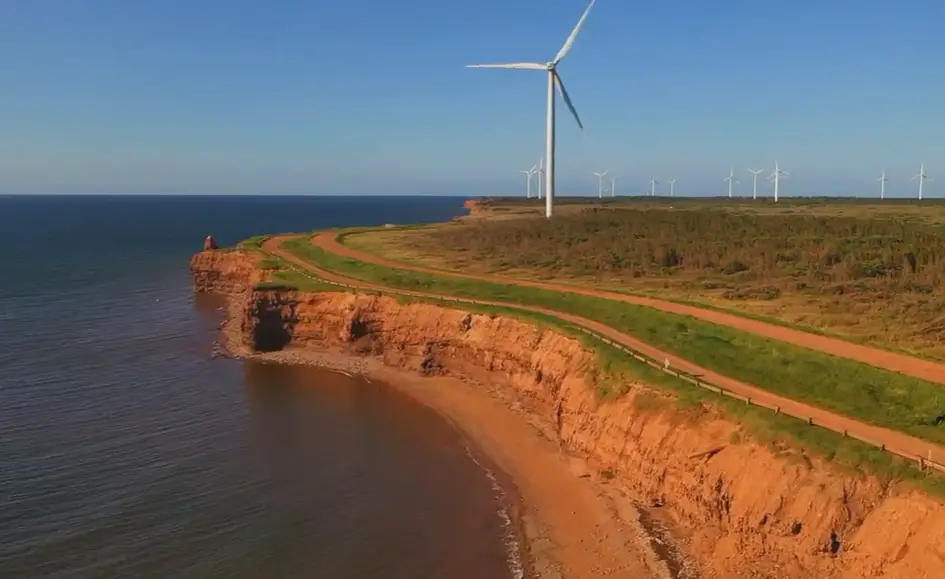 This is just one section of the trail, and there are plenty of others that are pristine and relatively untouched by the hands of man, like East Point, shown here.
St. Peter's Bay, shown below, also offers stunning views and landscapes.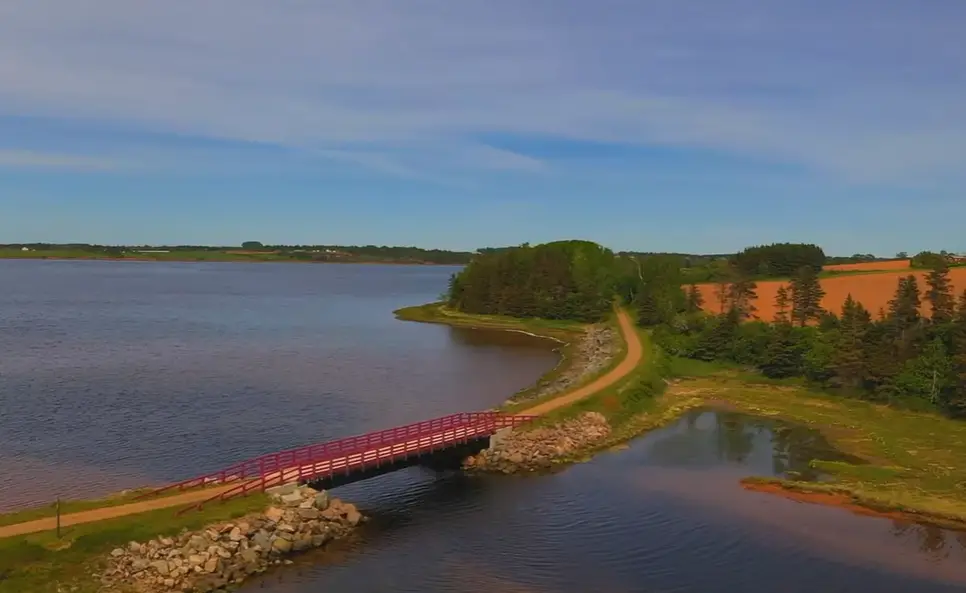 Check out scenes from the unique region in the short video below from Osprey Cove Productions.
P.S. Did we mention it's also open to both long and short-distance bikers?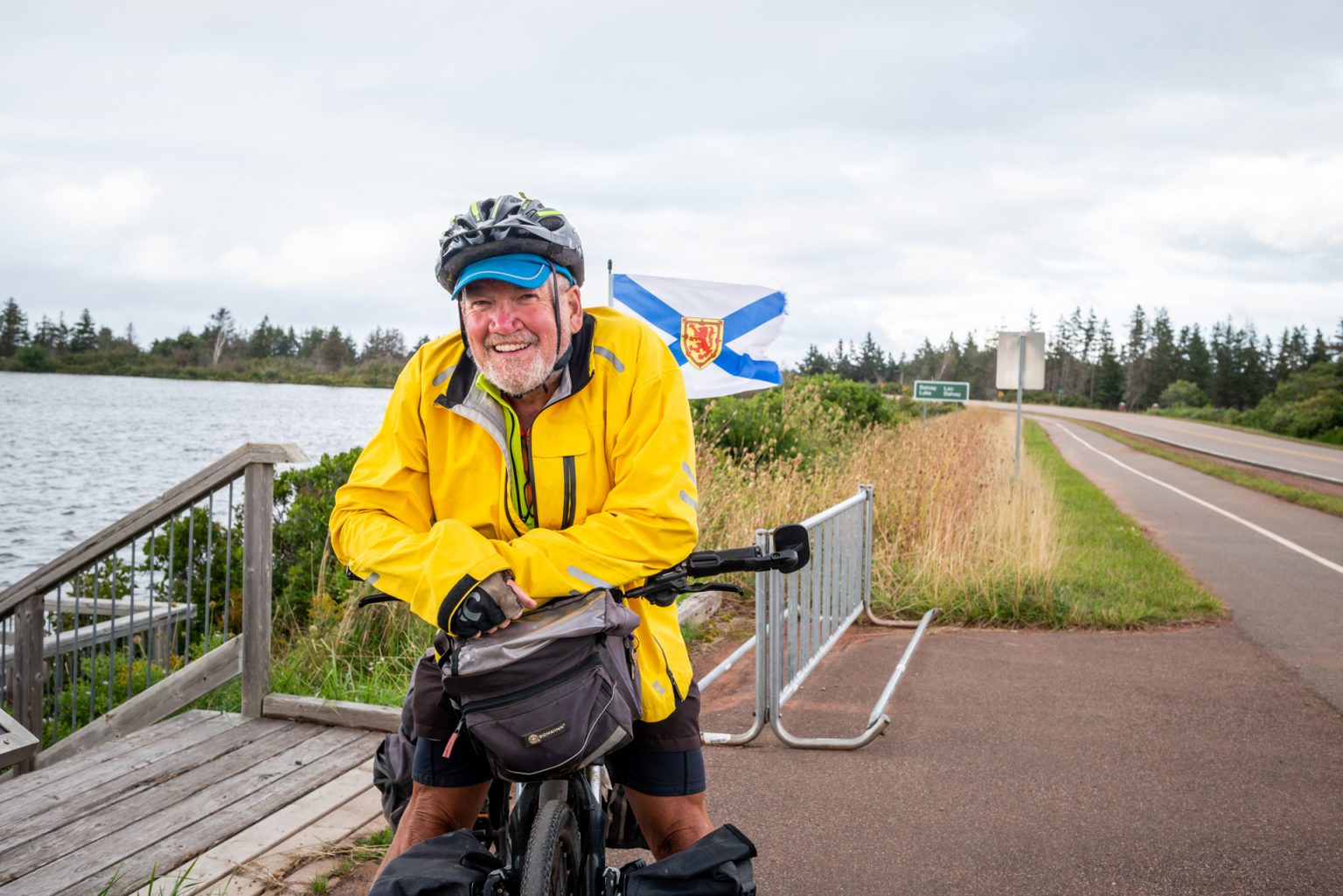 The traveler above, Alasdair Veitch, said he biked pretty much the entire trail, and came away impressed.
The trail was mostly devoid of hikers and bikers, he said, but visiting with locals along the route was an unforgettable experience.
"The scenery was amazing, especially along the southwest and up to North Cape. People were friendly and helpful!"
Ultimately, Veitch had the following to say in summation of his visit to the ground-breaking new 700-kilometer trail.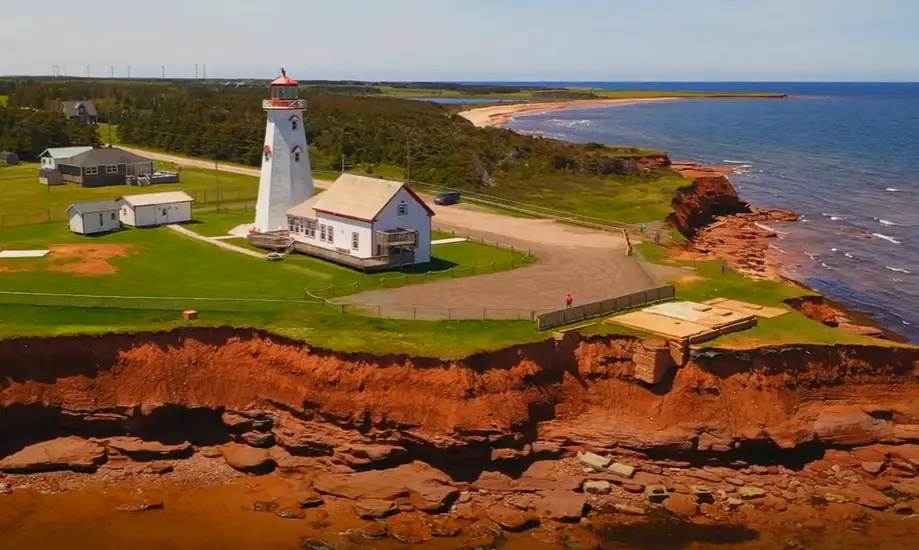 I think the idea and vision for the Island Walk is superb and I think it will garner a lot of attention within Canada and among folk living outside Canada looking for a unique experience!

It sure should – all the elements are in place, and will only get better!
To an intermediate hiker like me, this is a bucket-list worthy destination I would love to visit and hike in full sometime in the next year.
For more info, check out the Island Walk's website at TheIslandWalk.ca, and be sure to tag or share this with your hiking buddies!
Thanks as always for reading, I'm off to improve my hiking skills!
------------------------------------------------------------

---