The golden retriever is the sixth most popular dog worldwide, and the third most popular dog in the United States according to recent stats from Statista.
Dog ownership has also grown in recent years, with 15% of Americans responding to surveys that the added a canine companion to their household since certain difficult world events unfolded in March 2020.
Dogs provide us with so much: companionship, friendship, love, kisses (in the form of licks), and so much more.
Now, after watching this video, we can all add one more job role to that list: valet.
Golden Retriever Makes His Owner's Day — And Thousands of People's on the Internet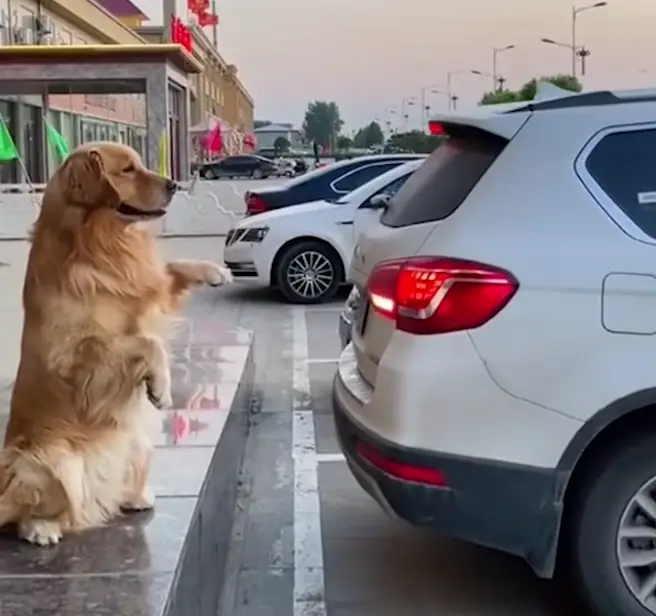 We've all been there before. Oftentimes, we find ourselves standing in someone's driveway, or at a parking spot in a local strip mall, or perhaps even in a warehouse somewhere doing our job.
We find ourselves waving down one of our friends or co-workers, helping to guide them into the parking spot of their choice.
In this case, the person at the business end of the parking spot isn't a human after all, however: it's an unnamed golden retriever, and it's one of the cutest little videos you'll see all year.
Golden retrievers are known for excelling as hunters, trackers, and also as assistants for police officers working to sniff out contraband. They make great therapy and service dogs as well, and are natural athletes with incredible sports skill and a competitive type of obedience.
In this case, the doggo does an incredible job, to say the least.
I think I can speak for everyone watching when I say that I sure hope this good boy (or girl) got a nice treat after performing this excellent service for his human.
RELATED READING: Scientists Thrilled — Bobcats Filmed Eating Invasive Python Eggs for First Time Ever in Florida

------------------------------------------------------------
---