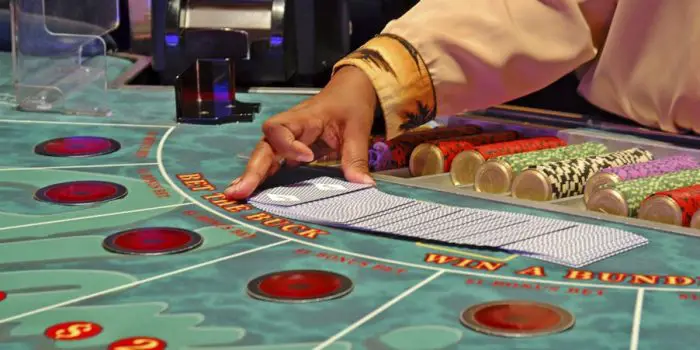 There are over 150 casinos in California, and The Bicycle Hotel & Casino in Los Angeles County isn't even considered to be one of the largest or most popular.
Despite its relatively unknown status in comparison with some of the larger and more lavish casinos in the state of California and nearby Las Vegas, it is known for its high-stakes card games, particularly one called baccarat, which has attracted its fair share of high rollers.
The casino was in the news recently for a one surprising reason in regards to this card game: the appearance of a mysterious Chinese national who arrived carrying more money than anyone could have realized at first glance, and it's an incident that has the casino in hot waters with the feds.
L.A. Casino Fined Over $100 Million Man
According to a report from Marketwatch.com, the Bicycle Hotel & Casino was fined $500,000 by the Department of Justice for failing to alert financial regulators and the IRS after a "high roller" walked in with $100 million in cash to bet on the high-stakes card games.
The unnamed whale, described only as a Chinese national, made over 100 visits to the hotel and casino complex over eight months in 2016, often arriving with duffle bags full of cash to bet on marathon sessions of baccarat.
The man's assistant would often exchange millions of dollars in cash for chips, with the high roller cashing in and cashing out approximately $100 million over the course of a months-long gambler spree.
Each time gamblers buy over $10,000 in chips with cash, the casino is required to report the transaction along with a suspicious-activity report to the Department of Treasury.
But the casino routinely filed forms in the name of the gambler's assistant — a violation of the law.
The casino ended up paying the fine, which is also expected to lead to the revamping of its anti-money-laundering protocols.
The casino sits off the 710 freeway in Bell Gardens, California, and has operated since 1984 specializing in games like poker, baccarat and pai gow.
It has often been featured on the televised World Poker Tour.
------------------------------------------------------------
----------------------------------------------------------------------------------------------------
---
---
---