Amy Kavelaras has been described by those who know her as a happy person.
A flight attendant from Columbus, Ohio, Amy has a knack for making the most special people in her life feel happy.
She especially enjoys dressing up as Disney characters to lighten the mood and entertain kids at their birthday parties.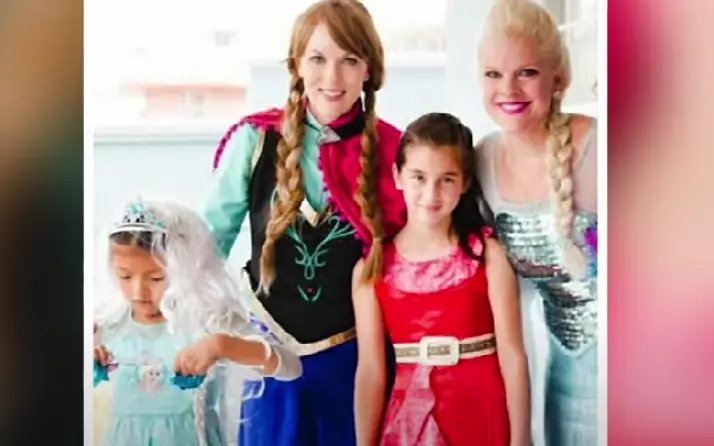 Of all the people Amy adores in her life, few mean more to her than her grandmother Ruth.
Ruth had had a difficult time in recent years, however.
Her husband had died seven years earlier, and she was beginning to feel down and out in comparison with Amy's undying zest for life and excitable demeanor. 

Ruth was constantly reminded of her late husband, and her health began to deteriorate to the point where she couldn't take care of herself.
Her cognitive abilities remained intact, but it was difficult for her to stay alone in the house where she had lived with her husband for so long.
Eventually, the family agreed that Ruth should move into an assisted living center where she could be among other elders instead of being stuck at home all day by herself.
A Incredible Find Leads to An Incredible Event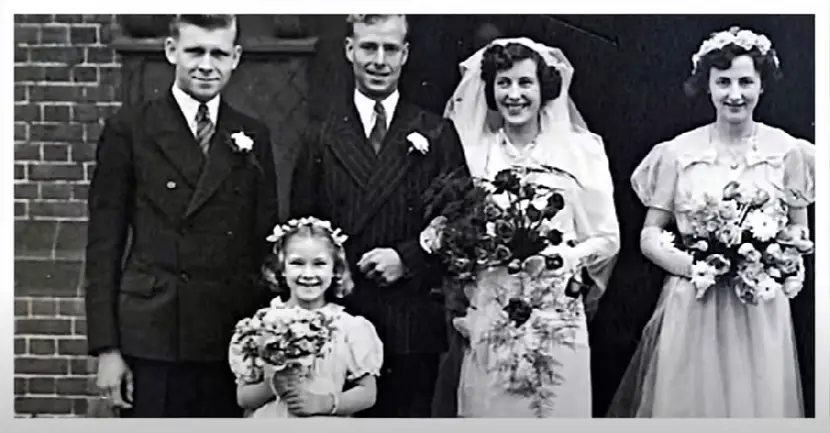 Amy was looking in the basement one day, hoping to find a special keepsake that Ruth might want to bring with her to her new home.
A large container covered in dust was concealed in one corner of the basement. Amy unwrapped it, discovering something that would make her eyes widen and her cheeks cheeks brighten.
An old photo of Ruth and her husband on the day of their wedding was kept in that container, along with her wedding dress from 70 years ago.
The Image That Sparked It All 
Amy's eyes lit up as she prepared to share the good news with Ruth: her vintage wedding dress had been found, perfectly wearable and still intact. 
She had no idea what to expect when she persuaded her grandmother to try on her old bridal gown again, but she certainly had her reasons.
Amy reasoned that it would be a creative way to brighten up her grandmother's day while providing a fantastic story to tell.
Ruth Tries on the Dress, and the World Reacts 
At first, Ruth was a little bit hesitant. But soon enough, she became excited about the idea.
She posed for a photograph in the dress, and Amy decided to post it online.
The picture went viral in just a few days.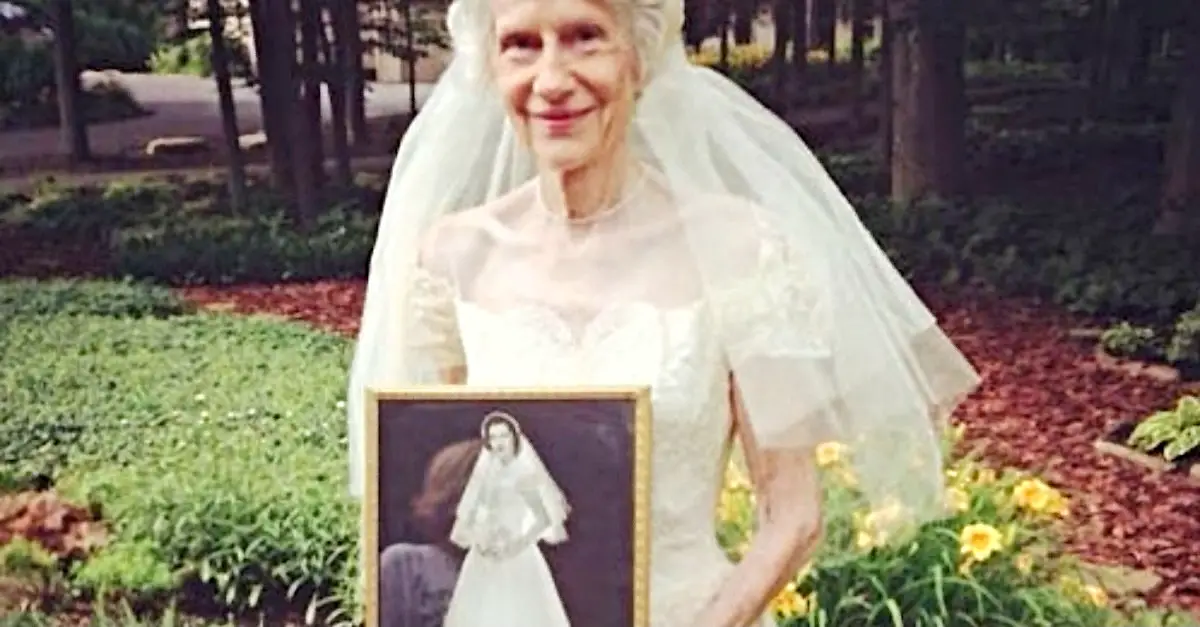 Commenters noticed something in the picture that made it that much more special: Amy's reflection can clearly be seen, if you look closely enough, that is. 
Social media commenters had a lot to say about this hidden detail. Some thought it was "creepy," with Amy looking as if she were a ghost from Ruth's haunted past.
Others thought it was a timelessly cool detail because it showed the reflection of Ruth's granddaughter, perfectly capturing two different generations in one incredible photo.
Some even thought that the picture showed just how similar the two lovely ladies looked in their respective days of youth.
Today, Ruth is visited regularly by her granddaughter, and is doing well in the assisted living center where she has made her home.
The wedding photo has gone viral, and comments from strangers on the Internet have a way of brightening Ruth's day.
Ruth looks at the picture of her wedding day regularly, as a memento that helps her think of her husband, and the best days of her life, in a more positive light:
------------------------------------------------------------
---