The Tesla company is becoming more well known with each passing year thanks to the outspoken nature and media coverage of its founder Elon Musk.
The company is mostly known for its signature electric roadsters and other automobiles, as well as its forays in the world of electric power among other accomplishments.
According to Tesla's website, the company's stated aim is to help "(accelerate) the world's transition to sustainable energy with electric cars, solar and integrated renewable energy solutions for homes."
The company has lofty goals and continues to pursue them with each passing year.
But Musk and company also have more than a few curveballs up their sleeve, as shown in a recent announcement.
Tesla Announces $1,900 "Cyberquad" for Kids
Telsa has quietly launched a new $1,900 four-wheel ATV for kids called the Cyberquad, as reported by The Verge among several other outlets.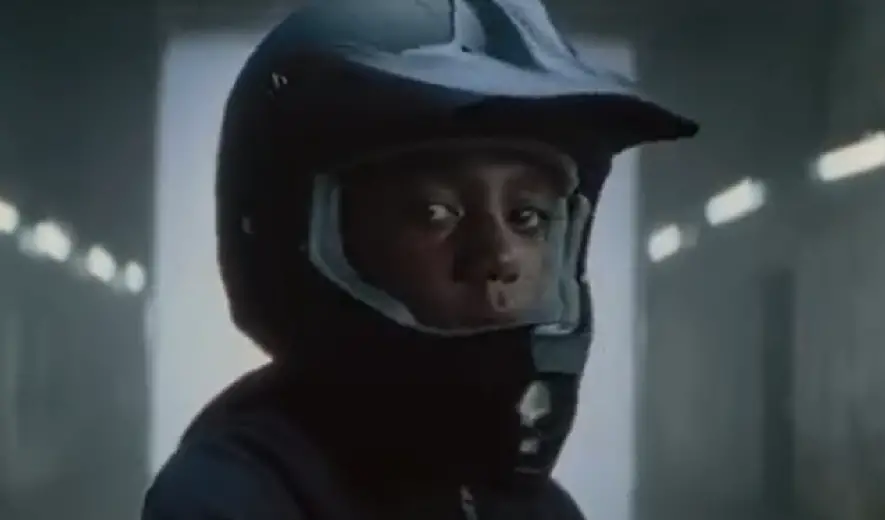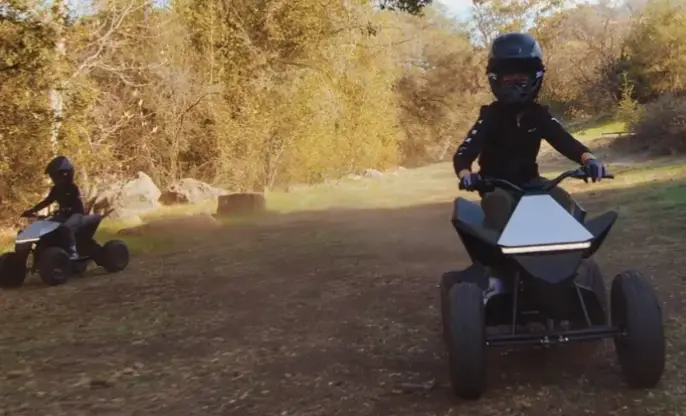 The new electric ATV is available to order right now from Tesla's website, and will begin shipping in two to four weeks, just in time for Christmas.
The announcement came more than two years after the company announced a full-size Cyberquad ATV to complement its futuristic-looking Cybertruck.
Out riding with the kids on the Cyberquads! So much fun for kids and adults! @tesla pic.twitter.com/gq23GWsiDk

— Franz von Holzhausen (@woodhaus2) December 2, 2021
Video released of the new vehicle was accompanied with a caption by one user that the Cyberquad is "fun for kids and adults."
It shows a man riding around a wide-open, mountainous and wooded area, as seen below.
Reaction to the video and product have been mixed thus far, with some criticizing the product as not adding much to what is already on the market for ATV's.
Quad bikes are dangerous, destructive and insignificant. Tesla should be making e-mountain bikes. Far more aligned with Tesla's customer base and a category that is ripe for disruption.
It's not often Tesla misreads the play, but this quad bike venture is a folly.

— Tony Green (@TonyGre59874845) December 2, 2021
for that speed, I will just buy a razor quad for $1000+ less. bad move on Tesla

— Noslen Perez (@NoslenPerez3) December 2, 2021
Another user tweeted the following picture, showing his "dream garage" of vehicles from the Tesla company.
Dream garage 🖤 @elonmusk pic.twitter.com/fZDGZL3QmG

— Pranay Pathole (@PPathole) December 2, 2021
The look of these vehicles is certainly more sleek and futuristic than most other automobile companies, in regards to both electric vehicles and traditional gas-powered cars.
Most parents have never heard of the Cyberquad for kids yet, but it figures to be one of the hottest new Christmas gifts in several years.
A tweet from user Sawyer Merritt shows once again why this environmentally focused children's toy could be one of the hottest new items in years.
This might be the coolest Kids toy in history. @elonmusk pic.twitter.com/2nonmKYy8g

— Sawyer Merritt 📈🚀 (@SawyerMerritt) December 2, 2021
What do you think?
Will you buy one of these for your kids, and do you think they will have it on their wish lists?
The Cyberquad is expected to be available in time for Christmas, and can be found on Tesla's website here.
Start your engines, ladies and gentlemen, because it's going to be a Christmas worth remembering.
------------------------------------------------------------

---