Volcano eruptions don't happen all that often, but when they do, they can be devastating for all who live nearby.
It's a lesson that has been learned throughout history, and one that was brought to the forefront of our news cycle yet again recently as the island of La Palma, home to over 85,000 people, has endured ten weeks straight of volcanic eruptions.
It all began when the Cumbre Vieja volcano began erupting, unleashing a torrent of ash, lava and debris on local residents, engulfing entire towns and neighborhoods.
The island lies off the northwestern coast of Africa and is considered to be one of the Canary Islands.
The eruption began on September 19 of this year.
Major parts of the popular destination for European tourists has since been rendered unrecognizable, as shown in the photos below.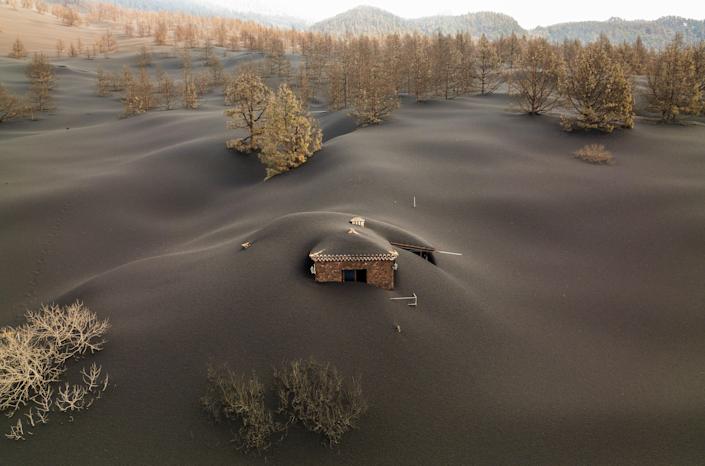 The eruption led to lava floes that went straight downhill, devastating all that lied in its path.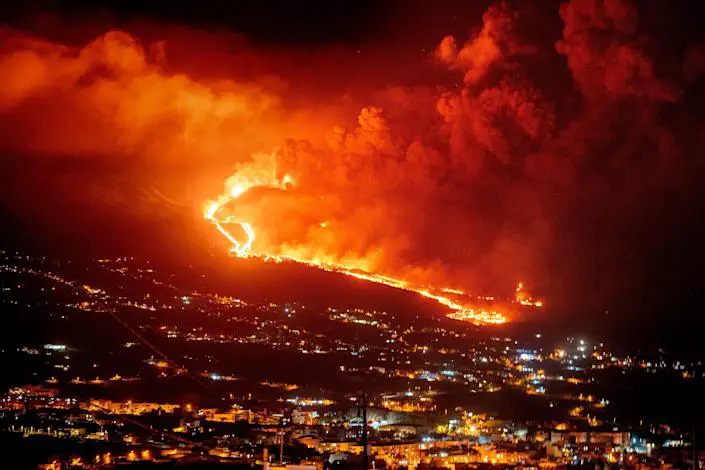 Spanish soldiers were called to the scene, but were powerless to stop or even contain the massive eruption. In the photo below, also from Emilio Morenatti of the AP, they stand watching on a hill, in awe of the highly destructive yet hauntingly beautiful spectacle of nature.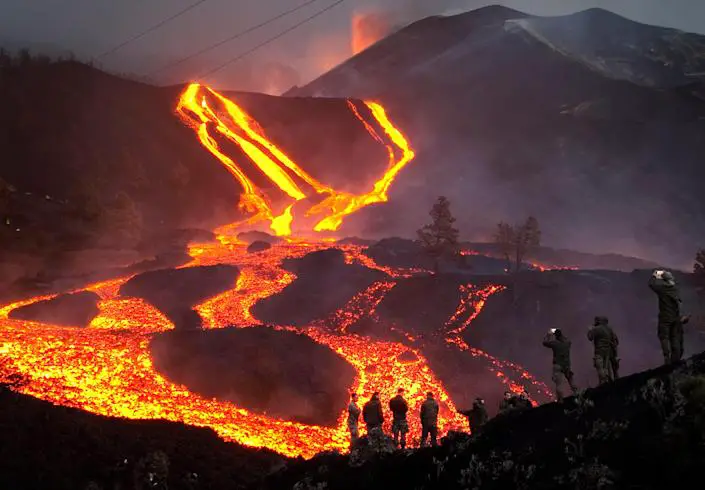 A video posted on Twitter by the Canary Islands Volcanology Institute showcased the raw natural power of the lava flow in real-time.
The picture above shows La Laguna town, which had been evacuated three times since September 19. Over 1,200 people used to live in the town until the devastation unfolded.
According to Copernicus Emergency Management Systems, more than 2,790 buildings on the island had been destroyed as of December 1.
More than 2,800 acres of land has been covered in ash, lava and debris, authorities say.
Video of the ongoing eruption has been shared by news networks for days.
Some of it can be seen below.
If you'd like to support those affected by these tragic events, visit this link.
 
------------------------------------------------------------
---