Nick Cannon is one of the most successful and well known hosts both in terms of mainstream television and in the world of hip hop and music television, and he's also known for his high profile personal life.
Cannon was married to pop superstar Mariah Carey from 2008-2016, before divorcing the multi-platinum star and having a child with his current sweetheart Alyssa Scott.
Cannon is currently in a co-parenting relationship with Scott, and is also a father to twins Monroe and Moroccan with Carey as well as Golden and Powerful with Brittany Bell.
"The beauty of fatherhood, when you really talk about living as a father, I've learned so much just from my children, and it's so amazing," Cannon said in an August 2021 interview.
"I really just love being around my kids. That youthful energy, it feels like you get to relive every time. I think I've been through so much in my life physically, mentally and spiritually, the best place that I find is the time that I spend with my kids and that energy. And to get as much of that as possible and to pass on all that I've lived into something else, that's why I do it, man."
Cannon has been blessed with a great deal of joy and gratitude during his time as a father, but the current Masked Singer host is now in full-on grieving mode after an announcement that has taken the world of entertainment by storm.
Cannon Tears Up Announcing the Death of His Five-Month-Old Son
In a January 2021 post, Cannon announced that Scott was pregnant with a son who would later be named Zen Cannon.
Baby Zen Scott Cannon was born on June 23 of this year, and the proud papa took plenty of pictures with his handsome young child.
Not long into his first year on Earth, Baby Zen developed a brain tumor, however, an ailment that took his life this past weekend, Cannon announced on his show recently.
"I had a very tough weekend," he said before showing the audience a picture of his beautiful child.
Fighting back tears, he continued telling the story of his son's life, and their last moments together.
"Zen's my youngest, and it was so exciting," Nick Cannon said about the day he was born.
"One month was great. By the time he got to two months, he was just the most loving—we called him Z Chill, just always smiling, always having just the most beautiful spirit."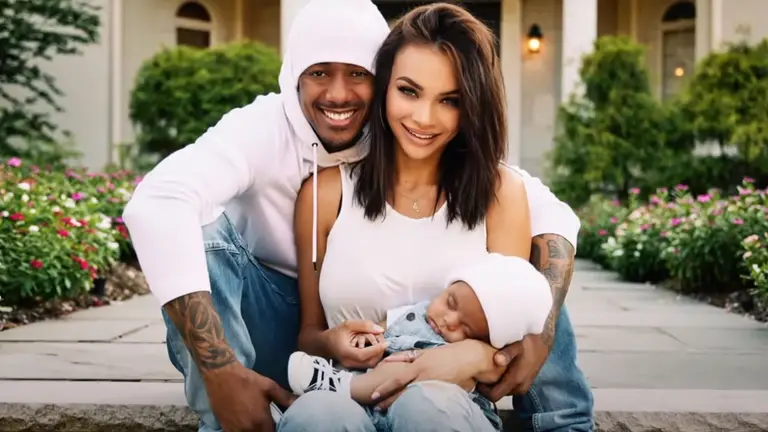 Zen and Nick's Last Days Together 
Cannon's son's brain cancer took a turn for the worse around Thanksgiving as he said the tumor began to grow faster.
With his son's health failing, Cannon flew back to California to spend quality time with Zen and Scott.
The three spent the morning of Sunday, December 7 watching the sunrise at the beach.
"Holding my son for the last time, it was still a beautiful setting," Cannon said while fighting back tears.
Cannon planned to return to New York that afternoon, but he "turned around" while traveling to the airport and watched the sunset, too.
Cannon has seven children in total. He said he is fighting back grief and guilt over what happened on his show on Wednesday.
"I'm grieving. I feel guilty on so many levels," Cannon said.
"I never wanted to exploit this. I kept it private for so long, since I found out about Zen's diagnosis, out of respect for his mother."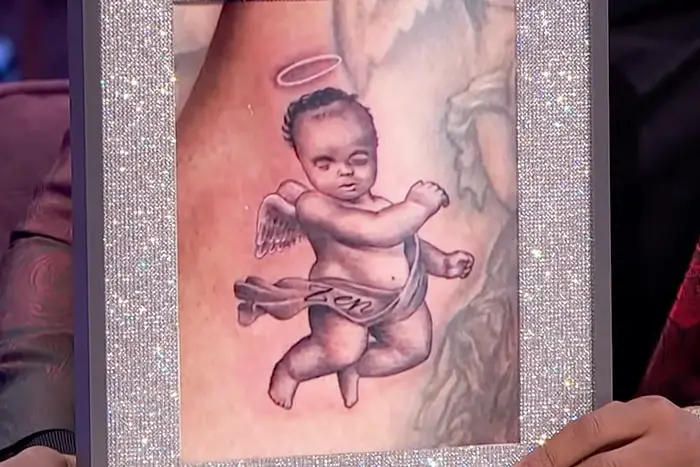 "Of course, everyone knows that I'm not fine, but you guys are making me feel better, so thank you," he added before leading the audience in a prayer.
You can watch the full video recalling Cannon and his son's last day together below.
"I am so sorry for your loss Nick and this is why we all must cherish each day of our lives – because we never know what day will be our last.🌹Stay strong Nick," said commenter The Trey King Show in the comments section.
"I respect the way he expressed this. It's very genuine, vulnerable, and graceful. Very hard to do. So sorry for your loss Nick. Continue being positive," wrote another commenter named elle wild child.
------------------------------------------------------------
---