The United States of America is a place rife with history, especially at the local level among towns and cities.
There are so many unique places to visit that it might be easy to miss the ten cities on this list.
These places each have strange names, along with a colorful back story to explore.
Check them out:
10. Truth or Consequences, New Mexico- 
Popular NBC Radio host Ralph Edwards challenged American cities to name themselves after his quiz show.
Hot Spring, New Mexico accepted his challenge and made this their name in 1950.
Its population is nearly 6,500 and the town is well known for its famous hot mineral waters.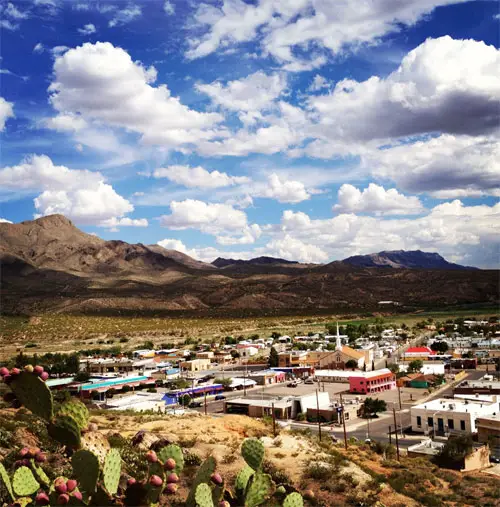 9. Dinosaur, Colorado- 
This city changed its name from Artesia in 1966 to capitalize on its proximity to Dinosaur National Monument.
Streets were renamed to dinosaur-themed names like Tyrannosaurus Trail or Antrodemus Alley.
8. Cut and Shoot, Texas- 
The origin of the name refers to a confrontation that took place in 1912.
No violence occurred, but it must have been like a scene out of a Wild, Wild West movie to those who witnessed it.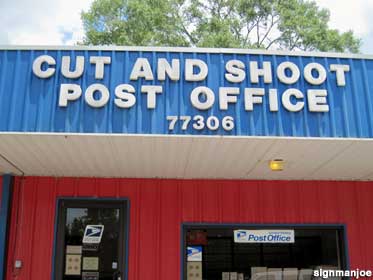 7. Kill Devil Hills, North Carolina-
One of the most unique and strangely named cities in the U.S., Kill Devil Hills is a fun place to visit. 
The coastal city is actually quite beautiful, as shown in the picture below. 
6. Atomic City, Idaho- 
This city is named for its proximity to the Idaho National Laboratory.
There's not a whole lot to do here, but there have been plenty of photo shoots making light of its quirky name including the one shown below at the Atomic City Raceway.
5. Three Way, Tennessee-
This city is not named for the reason that may have first come to your mind. We'll just leave it at that.
Okay, in case you're still wondering, it was named for the three-way split of U.S. Route 45.
4. Hell, Michigan-
A popular biker town, you will find all sorts of merchandise referring to this city's name without having to look too hard.
This city includes such landmarks as the Hell Hole Diner, Hell Saloon, and Hell's Chapel of Love.
3. Uncertain, Texas- 
Located at the border of The Lone Star State and neighboring Louisiana, this city certainly has a unique and crazy name.
The city is well known for both Caddo Lake, and its rows of Cypress trees.
2. Last Chance, Iowa- 
One of the smallest cities on our list, Last Chance is one of those names that's always good for a chuckle when you drive through, that much is for certain.
Perhaps the most unique view of this town is at a graveyard, where the city's name is shown on a sign post.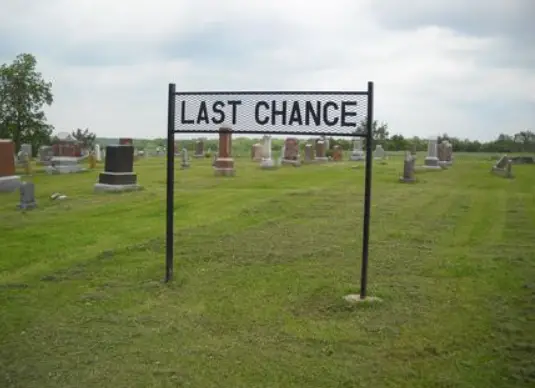 1. Bigfoot, Texas- 
Named after a former Texas Ranger, you can't help but laugh at the odd nature of this Texas town of less than 1,000 residents.
It was originally named "Connolly's Store" before receiving its memorable and bizarre current name.
All things considered, this is one town that is unforgettable, if only by name alone.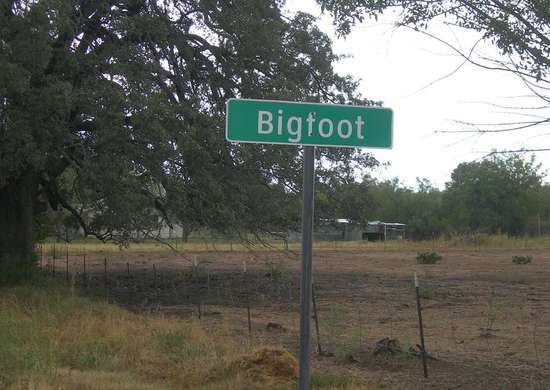 That concludes our list. Is there a crazy town or city name that you believe should be on here?
Did we snub the city of Walla, Walla, Washington? Let us know what you think in the comments, and thanks for reading!
------------------------------------------------------------
---