The organic food revolution has grown quickly over the past few decades, with health and environment-minded entrepreneurs stepping up to fill the need for more sustainable and pesticide-free food options..
One such company leading the way is Prep to Your Door, a start-up that began with a love match at Harvard University and has since blossomed into a flagship business for organic and vegan food lovers.
Prep to Your Door was started by Heather and Faiez, self-described "partners in life & business" who met in college and bonded over their shared passions for sustainability, food systems, and education.
Faiez specializes in social entrepreneurship while Heather specializes in sustainable business.
Together, they've created a company that has grown to a team of over 40 members and served nearly 80,000 meals in 2020, all of the organic, vegan, and zero waste.
Mason jars provide the platform for delivering all that organic goodness directly to their customers, as part of a company that prides itself as being the "only zero waste delivery" service around, according to its website PrepToYourDoor.com.
Recently, the company's director of marketing spoke with GreenLivingTribe.com on what makes Prep to Your Door unique, and why you should consider checking them out.
Q: How long has prep to your door been around?
A: Prep To Your Door was born in 2017 in a little studio apartment.
Our co-founder, Heather, wanted quick, healthy & nourishing meals without the plastic waste from usual meal prep.
She began layering homemade organic, plant-based meals in reusable glass mason jars to bring with her to work or on a day out. From this unique concept, prep to your door was born!
Q: What do you offer?
A: Prep To Your Door delivers food that's good for you and the planet. Here's how it works.
1. Pick a subscription for 5-20+ prepared meals. In addition to freshly prepared meals, customers choose from a variety of local plant-based grocery items – such as nut milks, juices, yogurts, cheeses, cookies, and more!
2. All our products are 100% plant-based, gluten-free & organic. With each weekly delivery, we'll pick up all packaging to be reused (like the original milkman)!
3. Every Prep To Your Door meal is prepared in house by our team of chefs, sourcing local produce as much as possible.
Q: How is the company eco friendly? 
A: 1. ZERO WASTE – With PTYD, all packaging is reused – making trash a thing of the past.
Our service has prevented over a quarter million pieces of plastic from entering landfills & the ocean. Enjoy a seamless, zero waste experience with PTYD delivery & collections.
2. PLANT-BASED – PTYD's 100% plant-based menu prevents GHG emissions & pollution from animal agriculture – good for you & the planet, too! (Animal products contribute over 80% of GHG emissions associated with food production).
3. LOCAL & ORGANIC – Currently, 50-70% of the produce in PTYD meals come from organic Texas farms.
Supporting local reduces food miles to minimize GHG emissions, while supporting organic improves soil health & prevents pollution from fertilizers/pesticides!
Q: What makes PTYD unique?
A: Prep To Your Door is the ONLY zero waste meal delivery service. While many meal subscription company's offer plant-based options or organic options – we are the only option out there that checks off ALL the boxes: plant-based, zero waste, organic AND local.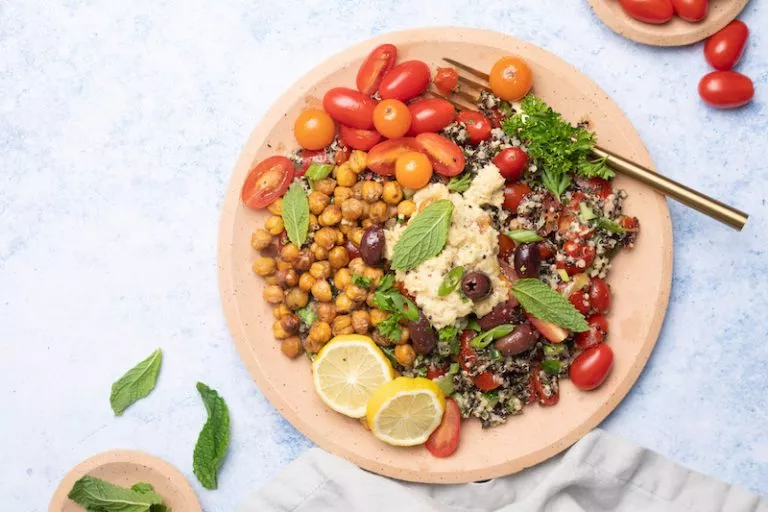 Q: What are some of the favorite dishes of consumers? 
A: A few of our customers' favorite meals:
1. For the meat lover —  Buffalo Cauliflower Bowl — Cauliflower breaded with coconut & almond flour, baked like buffalo wings and served with our house-made vegan ranch. There are certain things you might miss when you go plant-based, but wings will never have to be one of them again!
2. For the purist — The Caesar Salad — One of our most popular meals, this salad is full of flavor. With local, organic tomatoes, crispy romaine lettuce, cheezy tofu bites & our homemade creamy vegan dressing ties it all together.
For the sweet tooth — Cacao Overnight Oats with Hazelnut Butter — Creamy oats infused with rich cacao and hazelnut butter blended in house. An indulgent & velvety breakfast (or dessert?)
------------------------------------------------------------
----------------------------------------------------------------------------------------------------
---
---
---