Julia Roberts is an Oscar-winning actress, with 108 awards nominations in her career and 60 victories.
Born in Georgia, she is of English, Irish, Scottish, Welsh, German and Swedish descent.
As a child due to her love of animals, Julia originally wanted to become a veterinarian.
Later, she studied journalism. Her first break in the business came in the late 80s when she starred in the youth oriented movies Mystic Pizza (1988) and Satisfaction (1988).
Even with her famous roles in these movies, the famous actress is mostly known for her starring roles in romantic comedies such as 'Pretty Woman,' 'Notting Hill,' 'My Best Friend's Wedding,' and others.
Julia Says She Got Tired of Sappy Rom-Com Roles 
Roberts says she got tired of the same, stereotypical roles.
She wanted to try something different going forward, namely dramas and roles where she didn't always have to play the sad, lonely heroine she has in the past.
"What I've learned is that you always want to do what you're not doing," she explained in an interview with The New York Times Magazine.

"Whenever I'm in a comedy, I think I just want to be at a table with a cup of tea sobbing over something. Then you're doing that, and you think, 'Oh to be wearing a pretty dress and laughing.'"
She Prefers a Simple Life in Malibu With Her Husband Danny
Julia splits time between two separate properties in Malibu, California, with her husband Danny Moder.
The couple manage several sprawling properties, and they prefer living a quiet, peaceful life outside of the spotlight.
While Julia may still look really young, she is happy to live an anonymous family life in the Golden State.
"We're just grateful for the sense we have of being like any other family down the street. I don't question it, frankly."
Julia, her upcoming co-star George Clooney, and George's wife Amal were spotted having a meal in Brisbane, Australia in December of last year.
It had been rumored that Amal wasn't happy about George and Julia's role together in Julia's romantic comeback film releasing in 2022 (more on that later).
But Roberts confirmed she was still in love with her husband and cinematographer Danny in January of this year, according to an Instagram post of the couple during a beach outing.
 

View this post on Instagram

 
She Hasn't Give Up on Rom-Coms Just Yet
It wasn't just a love for drama roles that made Roberts decide to give up on rom-coms for a long time.
The actress said to the Today Show that she will jump back into her familiar role as the romantic lead in a film should the right opportunity come along.
"People sometimes misconstrue the amount of time that's gone by that I haven't done a romantic comedy as my not wanting to do one," she continued.

"If I had read something that I thought was that 'Notting Hill' level of writing or 'My Best Friend's Wedding' level of madcap fun, I would do it."
She Believes Her Latest Film is a Worthy Rom-Com Successor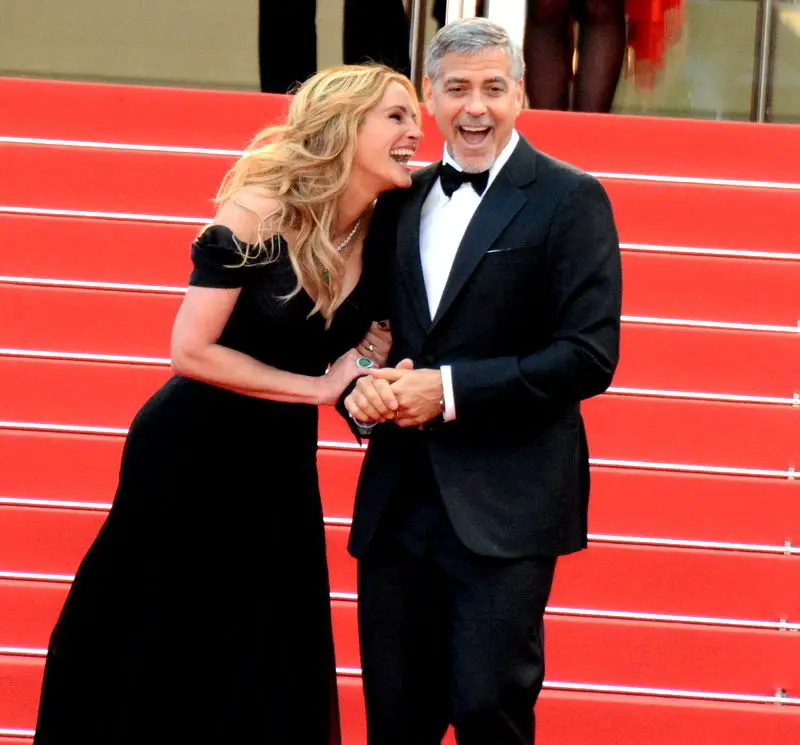 Julia did star in an upcoming rom-com, however, called 'Ticket to Paradise.'
Due out this autumn, it also stars George Clooney, and is directed by Ol Parker and Daniel Pipski.
The plot revolves around divorced parents attempting to stop their daughter from making the same mistake they did 25 years ago.
Without spoiling the plot, there's a lot of romance involved, and Roberts is excited about it.
"(Great romantic comedies)didn't exist until this movie that I just did," she said.
Do you miss watching sappy romantic comedies, especially ones starring Julia Roberts? Let us know what you think!
------------------------------------------------------------
---