Gas prices have hit national record highs in the month of March according to a report from Triple-A, with workers and business owners scrambling to adjust ever since.
In the Los Angeles area, gas prices hit an average of $6.00 per gallon, a national first, amid Governor Gavin Newsom's announced plan to offer $400 dollar pre-loaded gas debit cards for residents.
Meanwhile, a different type of struggle is playing out over 2,000 miles away in the Milwaukee, Wisconsin area, and it involves a gas station that is being targeted with a lawsuit over its decision to offer customers lower prices than its nearby competitors.
Gas Station Sued By Competitors For Offering Cheaper Gas to Customers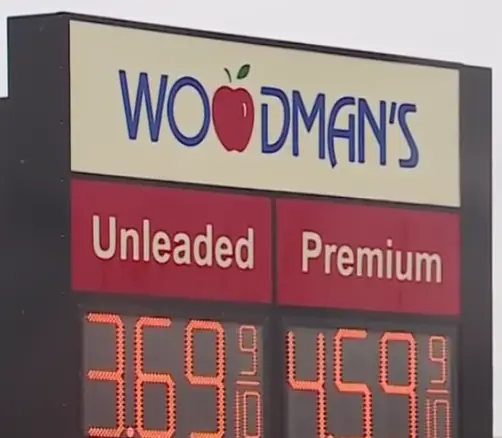 According to a report from WISN-12 News in the Milwaukee area, a gas station named Woodman's is being sued by two nearby competitors.
The station is being accused of breaking the law by selling gas below cost, WISN-12 said after obtaining 200 pages of legal documents on the situation.
Woodman's allegedly "violated the state's unfair sales Act which prohibits selling goods below cost,"
the lawsuit stated.
The two stations are demanding about $80,000 each based on the number of days they say that Woodman's "illegally outpriced them."
Woodman's has responded publicly by saying that the two stations are not their main competitors, and that the lawsuit is without merit.
They are seeking a dismissal of the lawsuit on these grounds, as shared in video report that can be seen below.
The two stations, Shell and BP locations operated by Gogo Petroleum, LLC and Super Four Corp, respectively, were allegedly "forced o keep its motor vehicle fuel price at a higher amount, causing a reduction in customer volume, because customers would choose to shop at Woodman's or a competitor of Woodman's which lowered its price to match," according to the lawsuit, as shared by the Milwaukee-Journal Sentinal.
Meanwhile, the case is scheduled for a jury trial in October of this year, the station also reported.
------------------------------------------------------------
---