The world's richest men saw their wealth increase by roughly double during the last few years, as disease, lockdowns and other conditions ran rampant giving rise to increased online shopping and reliance on technology.
Jeff Bezos, the founder of Amazon.com, was among this group, as he reportedly saw his wealth grow by up to 67% from March 2020 when it all began to January 2022, according to a report from Oxfam, a British charitable organization focused on the alleviation of global poverty.
Now, Bezos is reeling after a loss of funds that has left investors disappointed and the Amazon founder watching on in exasperation.
Bezos Loses $13 Million in Early Trading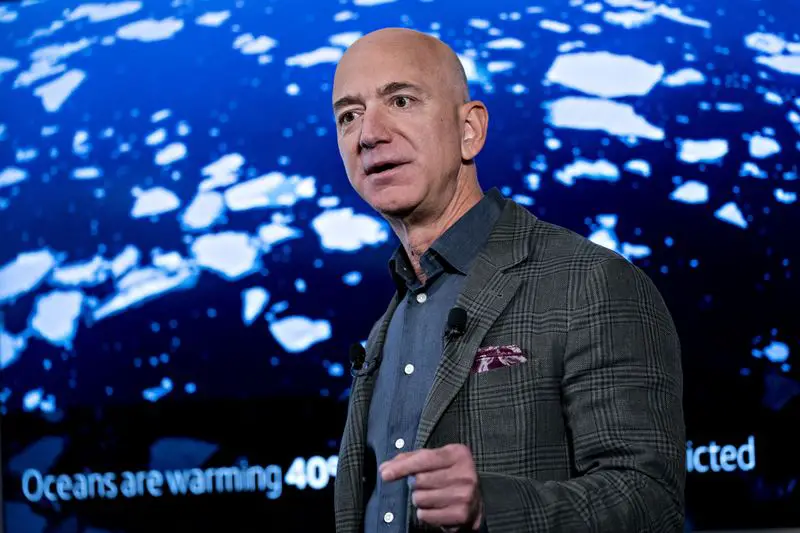 Investors have reportedly been left disappointed as a result of the news, which was revealed on Friday as the company reported a quarterly loss and its slowest sales growth since 2001.
If the loss continues, Bezo's net work will drop to around $155 billion according to the Bloomberg Billionaires Index.
At his peak last year, Bezos was worth more than $210 billion.
Bezos was already the fourth-biggest wealth loser this year, with his fortune dropping $23 billion through Thursday according to the Index.
Amazon has reported higher labor costs following a hiring binge during the pandemic, but a surge in inflation nationwide has harmed sales in different ways.
The company posted a net loss of $3.8 billion in the quarter ending March 31, compared to a profit of $8.1 billion the same period last year, according to a report from Bloomberg.
Bezos founded the company in 1994 along with  his wife MacKenzie and others. His wife served as his accountant during the early going.
It all got started during a cross country road trip late that year, during which Bezos and friends felt that an online book store was needed to modernize the industry and make popular books more accessible for everyone.
Amazon is currently the world's largest online sales company, the world's largest Internet company by revenue, and the world's largest provider of virtual assistants among many other records the company currently holds.
------------------------------------------------------------
---