Have you ever had an unexpected birthday party? One in which you were not invited but forcefully apart of because your birthday happened to become a 'surprise party' which you did not see coming?
That's exactly what happened in today's story, however, the story has one of the strangest and most enriching endings you'll ever hear.
A Kentucky man was fired because he had a panic attack during his office birthday party recently won a lawsuit of $450,000. The man specifically requested that his co-workers NOT throw him a party because of his anxiety, but they went ahead and did it anyway. Ignoring his request, on his own birthday.
Needless to say it didn't end up well for this company.
The man had asked his now former employers not to throw him a birthday party because he has anxiety and experiences panic attacks when he is the center of attention. Unfortunately, for his employers say they forgot his request and threw him a birthday party despite that he had asked them not to. At his surprise birthday party he opted to eat lunch in his car instead of attending.
But then, the next day at work, he was brought into a meeting where the lawsuit says he was "confronted and criticized" for his reaction to the party he'd specifically asked them to not have which would cause a panic attack. Several days after that, he was fired.
Long story short, he took his former employer to court and ended up winning a $450,000 settlement. Far more than his yearly salary I'm sure. Now, he's making headlines across the web and has twitter dialoguing over his story. Most people side with him sharing that if he had a request and it's his mental health, as well as his special day, his birthday, then these are two reasons why it should be his choice, not his employers.

On Twitter, many people are saying that they hope this case gives employers 450,000 reasons to really take workers' mental health seriously.
Take a look at what people are saying on Twitter: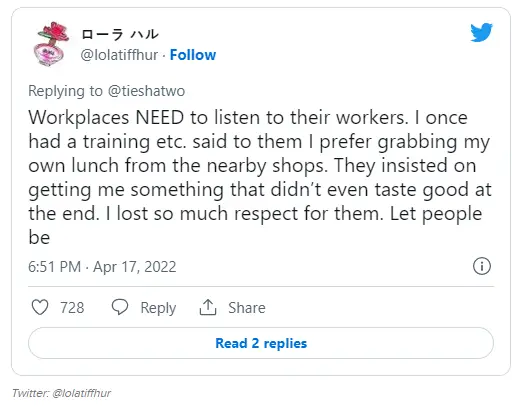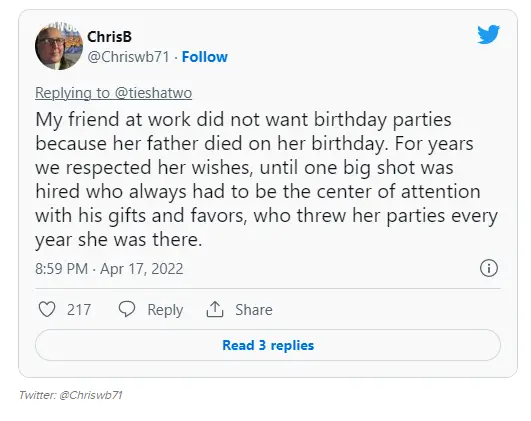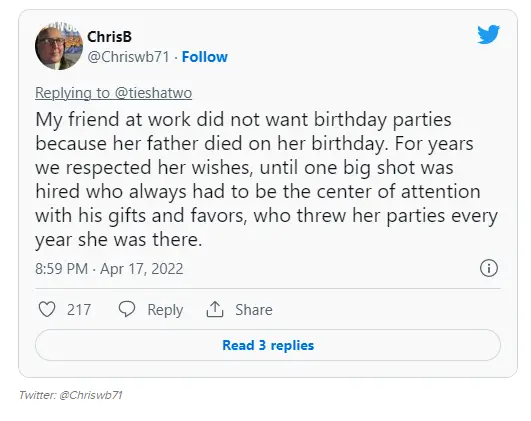 ------------------------------------------------------------

---