Conveniently located by the beach, this breezy modern home comes with all of the standard amenities, and plenty of added features that make living 100% off-grid both completely possible and as stylish as you could possibly imagine.
Bucking the trend of houses that are fully dependent on the system, this home was designed by Architect Rodolfo Tinoco to be well equipped for fend for itself in any situation.
The home has everything it needs for sustainability and protection from the elements.
It has all systems in place to provide food, water, power and shelter during natural disasters, and also includes modern luxuries such as bidets in the bathroom and a flat-screen TV in the living room.
What ties it all together is its seamless transition from outdoor jungle-style living to modern and fresh with its laundry list of stylish and functional amenities.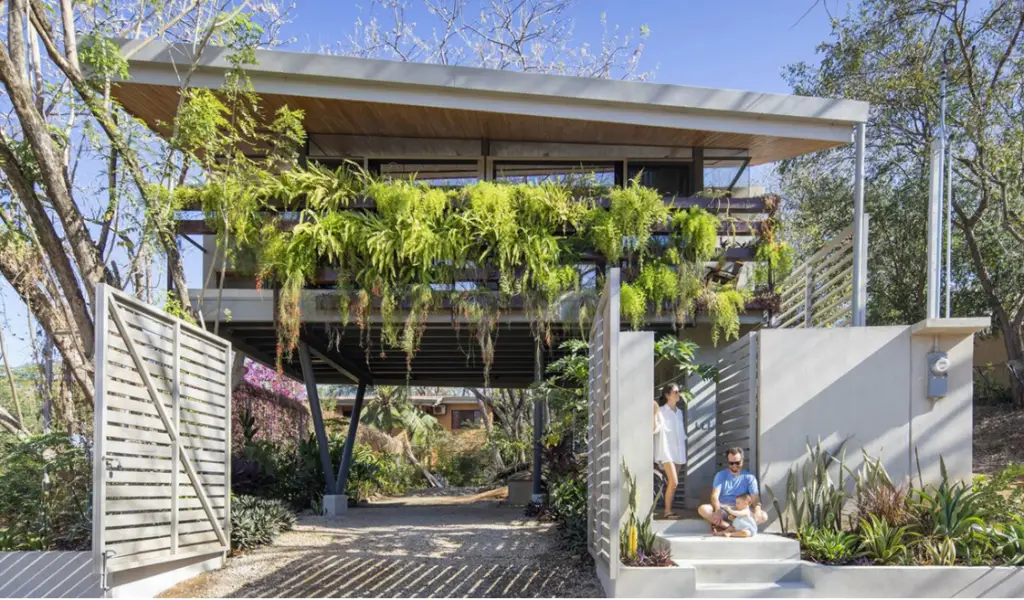 This tantalizing modern space also comes equipped with several details to reduce its impact on the environment while offering plenty of privacy for both vacation or day-to-day life.
Solar panels, lush gardens, and a recycled water system are also included. The home was recently profiled by Yanko Design, an online magazine covering the best in unique and undiscovered international homes and home concepts.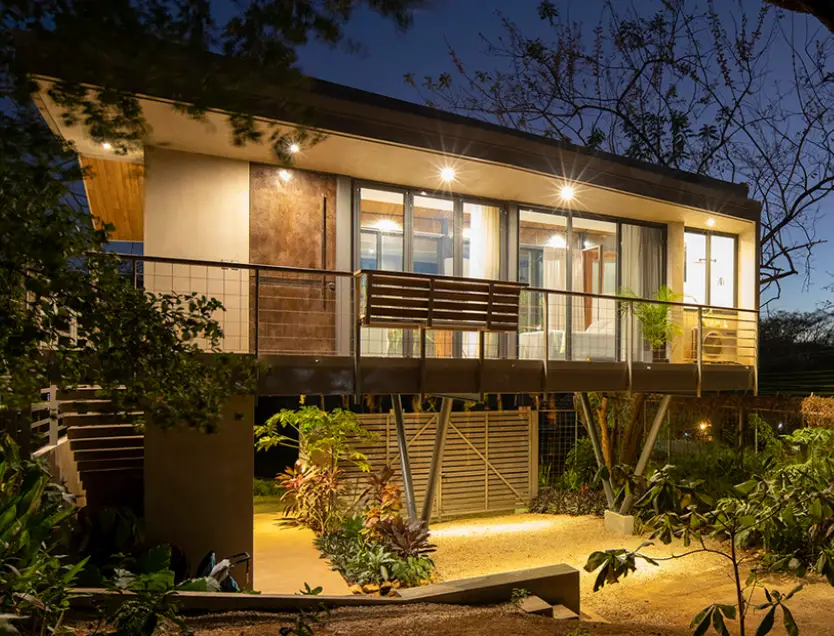 Zooming in closer, you can see the vertical garden that creates privacy from the adjacent roads, which helps control the temperature of the interior spaces in what can be a hot and at times dry climate, and is a place for edible greens to be grown at any time of year.
These are just a few of the factors that add to the sustainability factor of this incredible home.
The house was even built on a V-shaped stilts, allowing for another green space below and future protection from the possibility of rising sea levels.
"Elevating the structure addresses the fact that our sea level is actually rising and properties will have to deal with this in the future," explained Tinoco.
Rainwater from the roof is also irrigated and recycled for irrigation, as is the water produced by the home's HVAC system.
Altogether, the look is modern and suave with features and sustainability to last a lifetime. If you've been thinking about starting your own sustainability project, check out more info here, and the pictures below.
Bravo, Rodolfo, and thank you for showing us all how it's done.
------------------------------------------------------------
----------------------------------------------------------------------------------------------------
---
---
---