Actor Nicholas Cage, 58, is expecting his first baby with wife Riko Shibata, 27, according to various reports.
Cage, who has starred in several movies in recent years including 'The Unbearable Weight of Massive Talent,' which will be released on April 22, announced early this week along with his wife that they already have names picked out for the baby.
Akira Francesco for a boy and Lennon Augie for a girl.
Cage has two kids from previous marriages, sons Westin and Kal-El.
He spoke with GQ Magazine about his feelings for his current wife, including his growing family and love for Riko, while wearing the nearly $8,000 jacket seen below.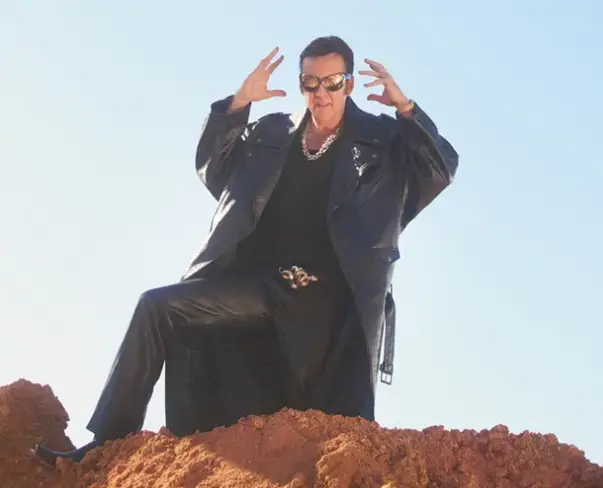 "This is my Wing Chun kung fu suit," he explained, while handing the interviewer a mug of coffee. "I studied with my sifu, Jim Lau, when I was 12 years old, because I was a big Bruce Lee fan. And so it's like my uniform to relax in."
Cage recently opened up in an interview with GQ about his feelings regarding his growing family.
The couple got married in March 2021, and has since shared their pregnancy news with the public.
They met in Japan back in 2020, but faced challenges due to the distance and world events at the time. Despite this, their relationship flourished, and Cage soon found himself popping the question and asking for Shibata's hand in marriage.
He proposed to her via Facetime and mailed her the engagement ring via a FedEx delivery.
"I got her a black diamond engagement ring. Her favorite color is black, so she wanted the black gold and the black diamond. I customized and personalized it, and I actually sent it to her FedEx."
Eventually, they got married in a "small and intimate" ceremony in Las Vegas.
This was Cage's fifth time getting married.
The Meaning Behind The Baby Name
According to Cage, Augie was his father's nickname, and his uncle Francis Ford Coppola decided to change his name to Francesco.
Cage is adamant that this will be his last marriage.
"I am a romantic, and when I'm in love, I want to give that person everything I can."
------------------------------------------------------------

---