Superstar actor Johnny Depp and ex-wife Amber Heard have made worldwide news headlines over Depp's ongoing $50 million defamation lawsuit against her, and things have gotten ugly in a hurry.
Heard accused Depp of abusing her back in December 2018, an accusation that Depp said ruined his career as one of Hollywood's most sought after actors.
Since then, Depp has revealed bombshell testimony alleging that Heard had actually abused him, including an incident during which she threw a vodka bottle at him, severing part of his finger.
Now, Depp and Heard are set to continue their testimony, as the general public and court alike continue to decipher exactly what happened in this mercurial romance gone wrong.
Court Shown Video of Depp 'Smashing Up Cabinets in a Drunken Rage'
Depp has denied that he has ever hit a woman in his life during his testimony, but that hasn't stopped Heard from going on the offensive during the trial thus far.
Heard looked close to tears, her chin wobbling as she viewed footage of Depp smashing up cabinets in a 'drunken rage,' as shown in the video below.
'Motherf****! Motherf*****!,' Depp can be heard shouting to the sound of punching a wall.
Items can be heard being thrown and batted around as Heard asks 'What happened?' according to a report from The Daily Mail. 
Heard added, 'All I did was say sorry. Did something happen to you? I don't think so. You drank this whole thing this morning? You're smashing sh*t.'
Heard's lawyer Benjamin Rottenborn questioned the former Pirates of the Caribbean star, asking him where the video was filmed.
"This is at your house in West Hollywood," he said. "That's you on the video. You were violent?"
Johnny Depp Takes Issue With 'Illegal Recording,' Says He 'Did Not Touch Miss Heard'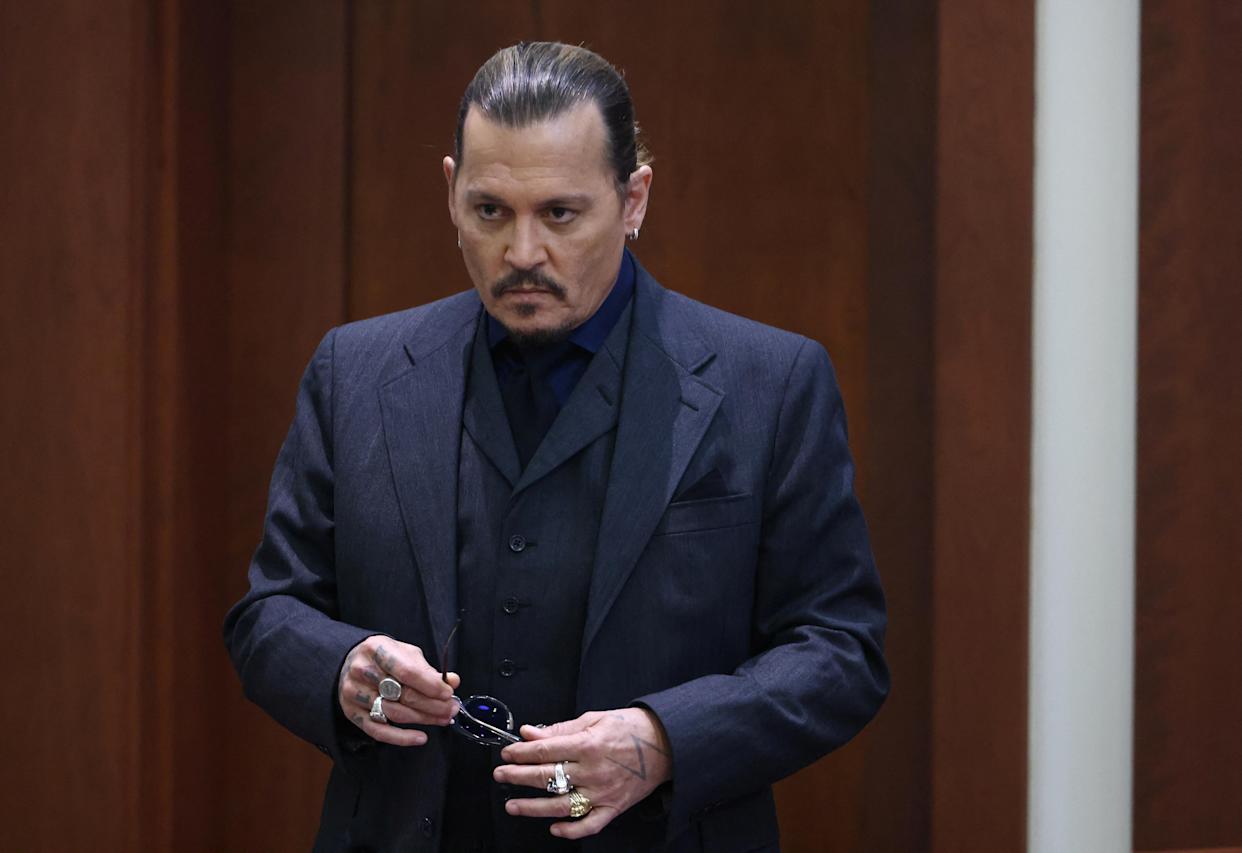 Depp responded on the stand by saying that he was 'illegally recorded' by his ex-wife.
'Clearly I was having a bad time," he said on the stand. "I don't know what with regard to, but being illegally recorded by your chosen other is quite fitting with the rest of the photographs and tape recordings. She tried to hide it from me and laughed and smiled at the end.

"That was the most interesting part."
Commenters on Facebook had strong reactions to the video, with many calling their relationship 'toxic.'
"I have never seen such a toxic relationship," wrote commenter Pam Rosato.
Another commenter named Kimberly Davis-Ray said the following.
"In a time when she should have been comforting him she was Instigating him just to get good video. Such a piece of work, she doesn't deserve him at all. I feel so bad for him. She needs serious mental help."
Depp continues to deny allegations that he ever abused Heard, but the video below has captured the attention of millions.
"I did assault a couple of cabinets but I did not touch Miss Heard," Depp added, admitting that he poured himself a "large glass of wine" before the incident took place:
------------------------------------------------------------

---