Jada Pinkett Smith and Will Smith have gone public about their "open relationship" recently, but until now the world hadn't heard a whole lot about the man Jada said she was "entangled" with back in June 2020.
That man is 29-year-old August Alsina, an R&B singer from New Orleans.
The singer and Pinkett Smith reportedly first became "entangled" with each other, or in other words had an affair and relationship separate from Will and Jada's, sometime in 2016.
Now, the singer is preparing to sign what could be a six-figure book deal to reveal the juicy details behind he and Jada's affair that has been the subject of much media attention in recent days.
Personal Details to Be Revealed in Singer's Tell-All Book
Reports have stated that the young singer's memoirs are the subject of a "bidding war," with Alsina expected to sign a "six-figure deal."
"August is getting ready to sign a big money book deal which will detail his romantic liaisons with Jada. He has always maintained that Will gave him permission to sleep with Jada, something they have publicly denied," The Sun reported.
Details will be revealed including when August reportedly spent time living in homes owned by Will while he was away filming.
"August will go into detail about his time with Jada and will also speak about how he spent time living in homes owned by Will when he was away filming," their source added. 'Several publishers' are bidding for the rights to his story," the source said.
According to Jada, her relationship with Alsina occurred while her and Will were broken up.
Will said he was split with his wife at the time, responding to August's claims from an episode of Red Table Talk. Will has also said he has had extramarital affairs as well.
"We were over," Jada said. "As time passed, I became entangled in a different kind of relationship with August."
Pinkett Smith elaborated further.
"One of the things I want to clear up that was kind of swirling in the press was you giving permission, which the only person who can give permission in that particular circumstance is myself," added Pinkett Smith.
Meanwhile, Alsina referenced his 'entanglement' with Jada in his new single 'Shake the World.'
The lyrics' excerpt on Pinkett Smith can be read below (warning: explicit parts):
"'Cause ——-it, that's right
I shake the world I heard it's some s–t that's bound
To go down when you got
A billion dollars on the elevator
Well, of course some s–t was bound to go down
When you tangled up with the world's favorite"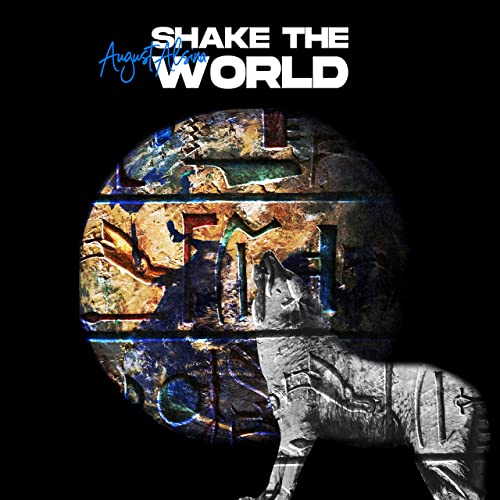 ------------------------------------------------------------
---