Cristiano Ronaldo is one of the biggest stars the sport of soccer has ever seen.
Ronaldo and his partner Georgina were blessed with an incredible gift, the birth of their newborn baby son, as well as a twin daughter. But he announced Monday that his newborn son had passed on.
Ronaldo, 37, intimated that he and his partner were doing their best to find the silver lining in the tragedy, but it hasn't been easy at all,
"It is with our deepest sadness we have to announce that our baby boy has passed away. It is the greatest pain that any parents can feel," Ronaldo wrote in a Facebook post that has been shared 91,000 times.
"Only the birth of our baby girl gives us the strength to live this moment with some hope and happiness."
The post, shown in full below, was published on Monday, April 18.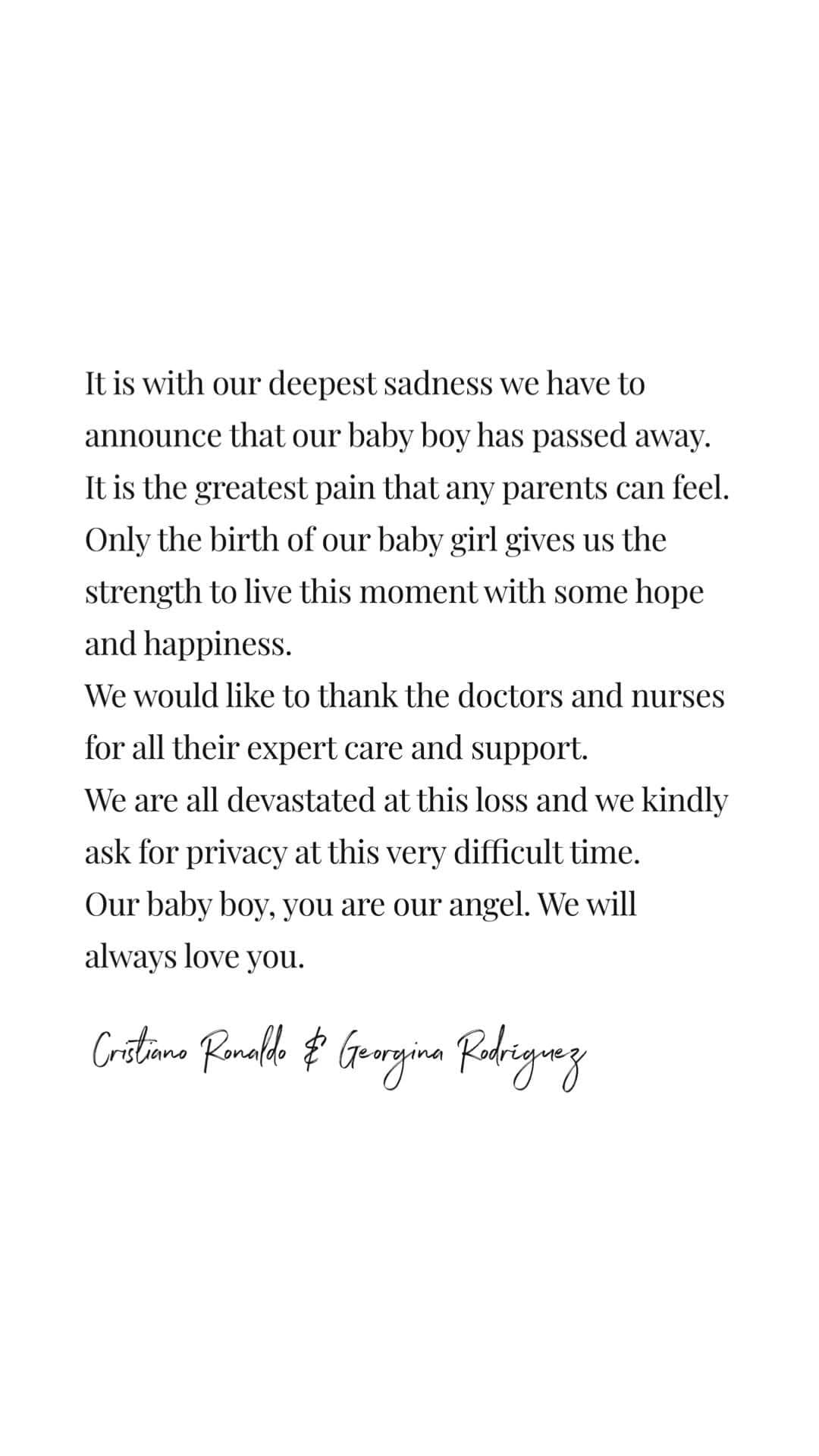 Ronaldo, who plays for the Portugal National Football team, also shared his appreciation to the doctors and nurses who did their best to save him.
"We would like to thank the doctors and nurses for all their expert care and support. We are all devastated at this loss and we kindly ask for privacy at this very difficult time. Our baby boy, you are our angel. We will always love you."
------------------------------------------------------------

---